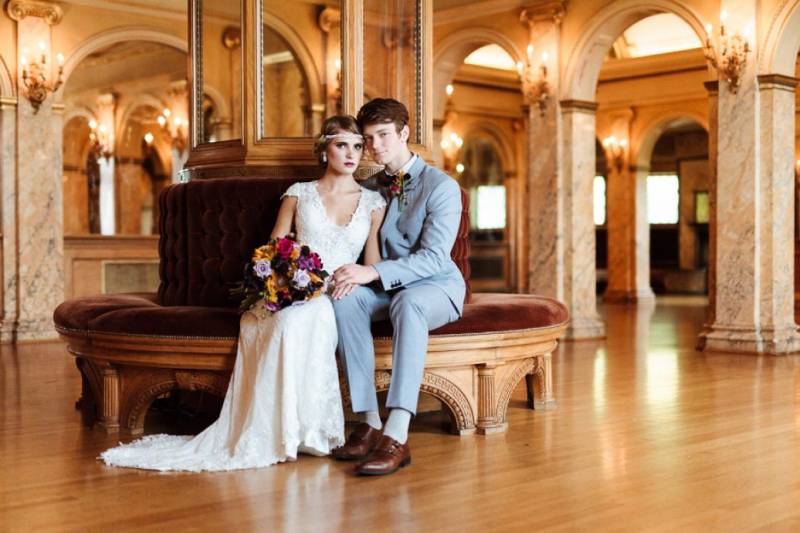 Art deco designs, an opulent table, and a toe-tapping jazz band capture the best of the 1920s for your wedding day. The McCune Mansion plays host to this Great Gatsby-inspired celebration. From the grand halls to the marble detail, its historic charm is the ideal place to channel the swingin' style of the 20s.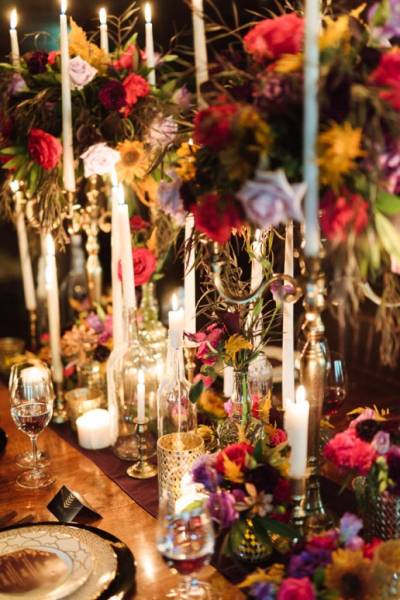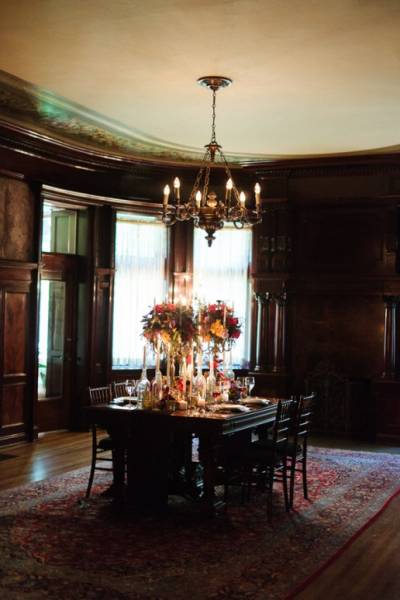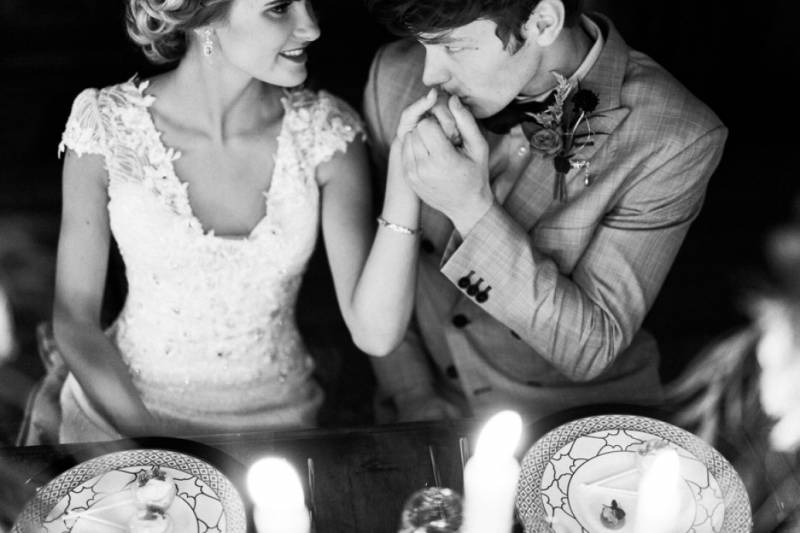 Dramatic Dining
Channeling the opulence of the 20s, Leslie Dawn Events and Sax Romney designed a tablescape Gatsby himself would be jealous of. The bright blooms contrast against the rice mahogany room, and tall candelabras add height and drama to the design. The wine bottle candles are a fun touch to prohibition styles, and rice metallics sparkle off the candlelight. Nothing is left undone.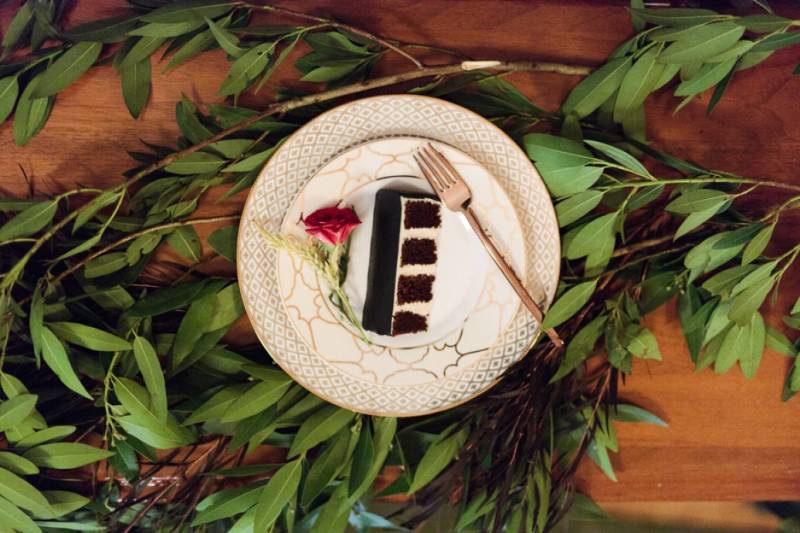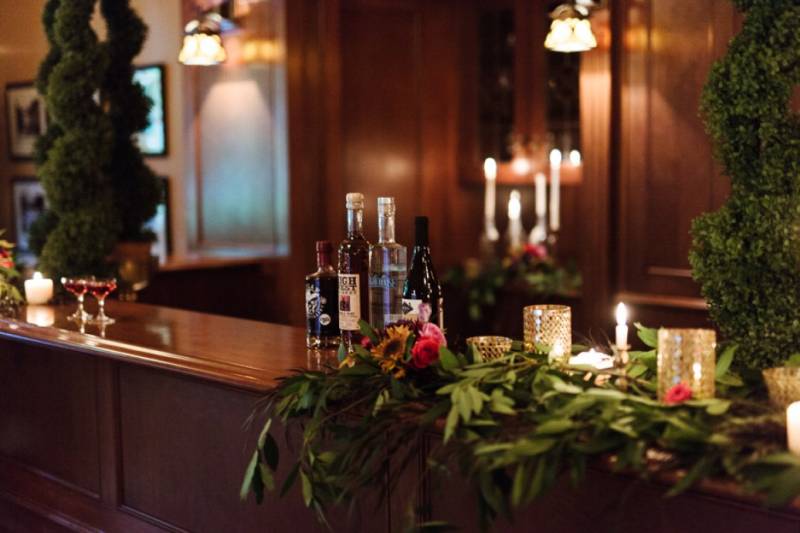 Wine & Dine
In the roaring 20s, indulgent dining was the standard for a soiree. Give your guests a taste of the time with an artfully curated menu by Culinary Crafts.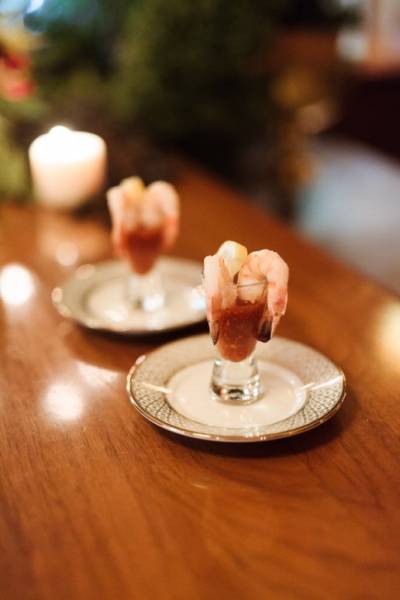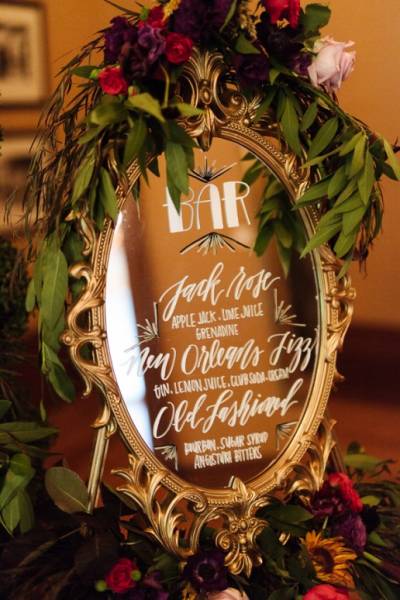 The Menu
Cheese and Wine Pairing - Bosc Pear, Deer Valley Double Cream Brie, Fresh Thyme and Fig
Cocktail Shrimp with Gazpacho
Artichoke Lollipop
Lamb & Mint Pesto Lollipop
Sweet Onion Canapes with Mashed Peas
Mixed Green Salad with Asian Pears, Candied Walnuts & Berries
Art Deco
The geometric shapes and Art Deco style of the 1920s have stood the test of time. We love how this cake, crafted by Flour & Flourish, captures the feel with its rich navy color, gold embellishments and elegant design.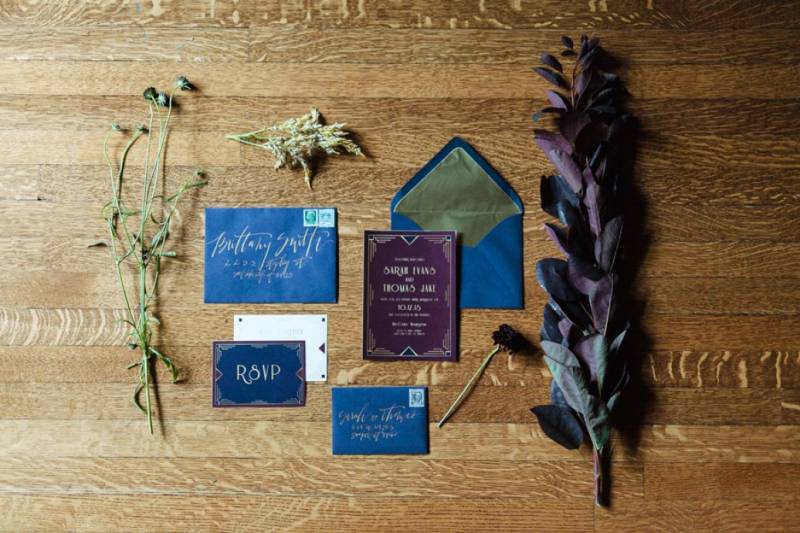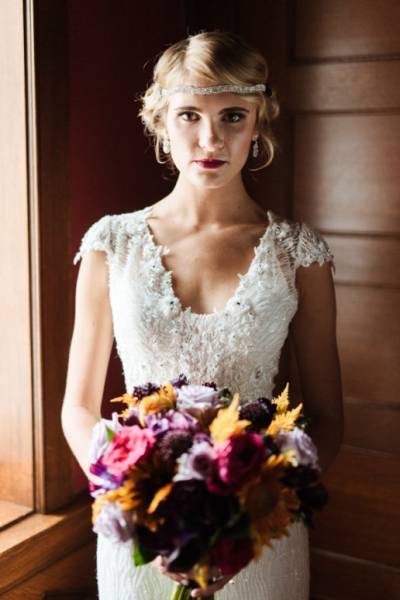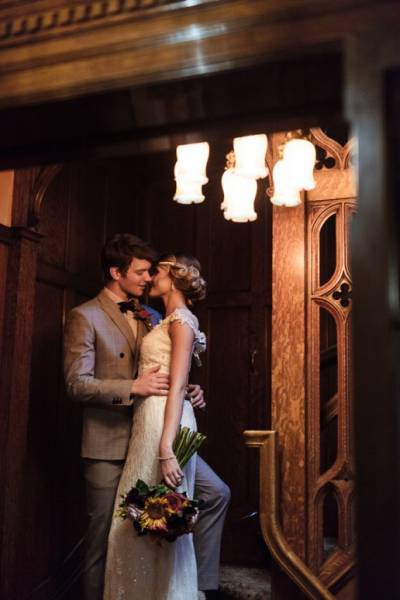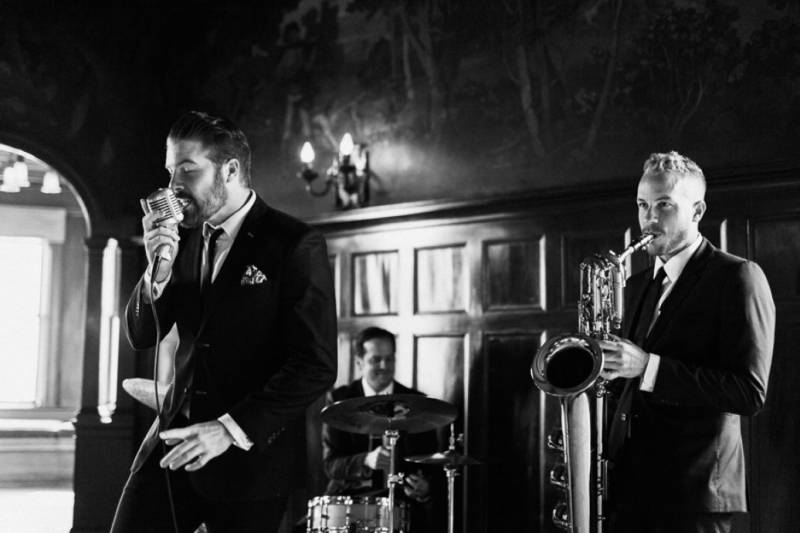 Life of the Party
Jazz bands are a great way to incorporate the roaring 20s into your wedding day. The gents from Gold Standard set the tone for a divine evening of dancing and cocktails. Dress up your bar to make it feel rive and inviting. We love the idea of a signature dink to showcase the couple's taste.