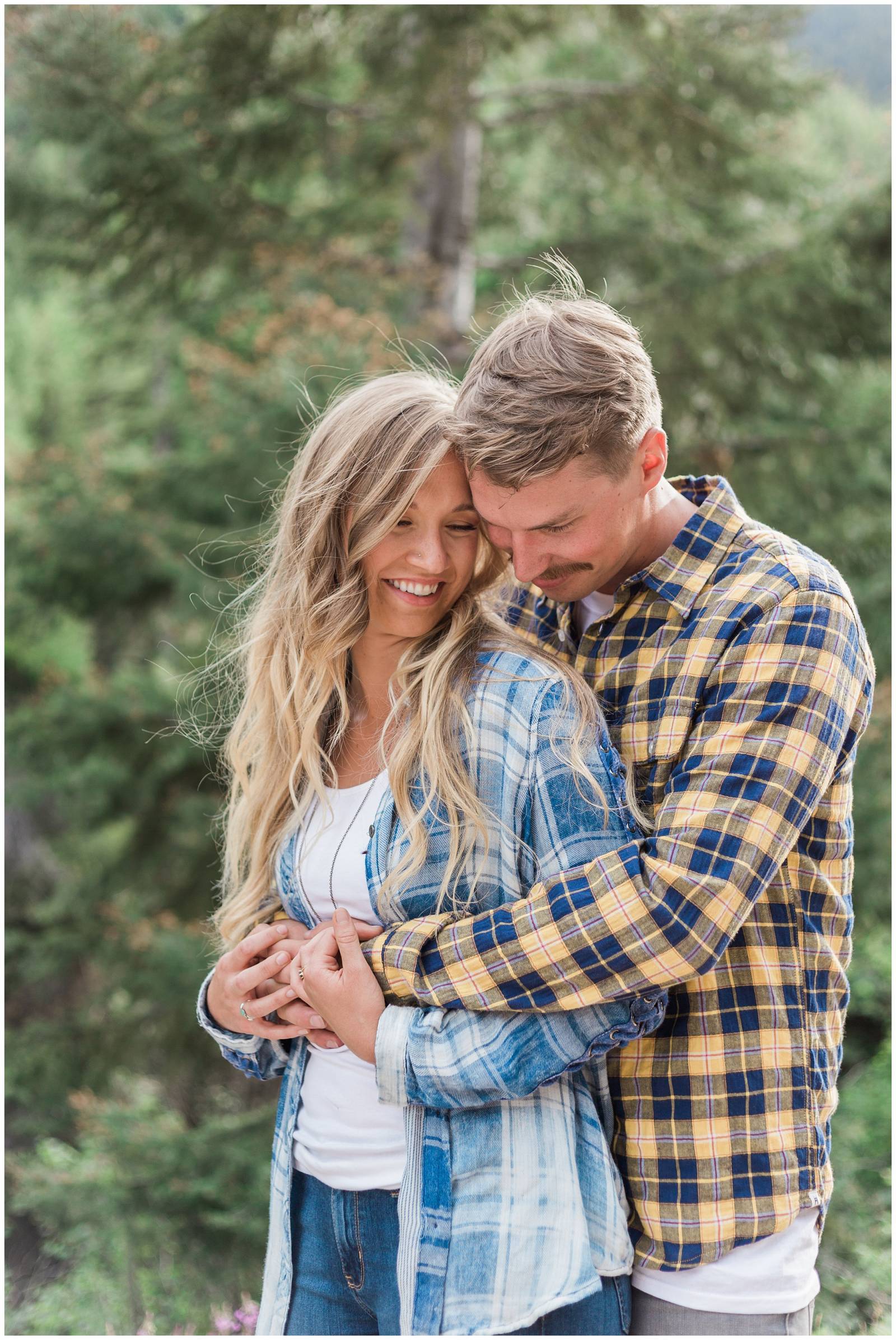 Love Story
Lee and I have known each other for 2,307 days and counting! We met while attending Montana State University in South Hedges Hall in my cousin's dorm room. I was supposed to be meeting her for a girl's night out, but she had invited a few extra people along, Lee being one of them. We hit it off and spent a few months together until I went home back to eastern Montana for the summer and Lee back to central Oregon. When we returned to MSU in the fall, we instantly picked up where we left off, fell madly in love, and the rest is history!
Everyday with Lee is an adventure. I've always loved to be outdoors, but Lee is truly the one that leads us. He encourages me to push my limits everyday. Before Lee I had never climbed a mountain, I had never left the country, and I had never even been skiing! Our adventurous mindsets has gotten us through the ups and downs that naturally accompany a relationship. We're far from perfect in our day to day lives, but I'm thankful that I have found another human willing to take the risks necessary to make a love last the way I know ours will. I like to believe that's what truly makes us an adventurous couple! <3
The Engagement:
In typical Lee fashion, he was raring to go on a strenuous 3 mile hike up Lava Lake at the end of his work day. It took a little convincing for me, and I totally threw a fit, but finally caved and decided to join him. Lee just sat back and watched it all happen. Once we got up to the lake, I was extremely hesitant to walk down to the rock he wanted to propose on because I saw a string of white bags with candles leading up to the water and thought we were walking in on some cult or something. (Obviously, COMPLETELY OBLIVIOUS that the candles were for me!) A proposal was the last thing on my mind. So, Lee held on to my hand and led me to the rock just off the lake shore. I instantly sat down to rest (and pant) after our crazy hike...but Lee insisted that I stand. Then he told me to look at the mountains we're so lucky to live around, and when I turned around he was on one knee, holding his grandmother's ring, asking me to be his wife!!!! Best Mondayof my entire life and thank goodness I didn't stay at home on the couch that night! ;)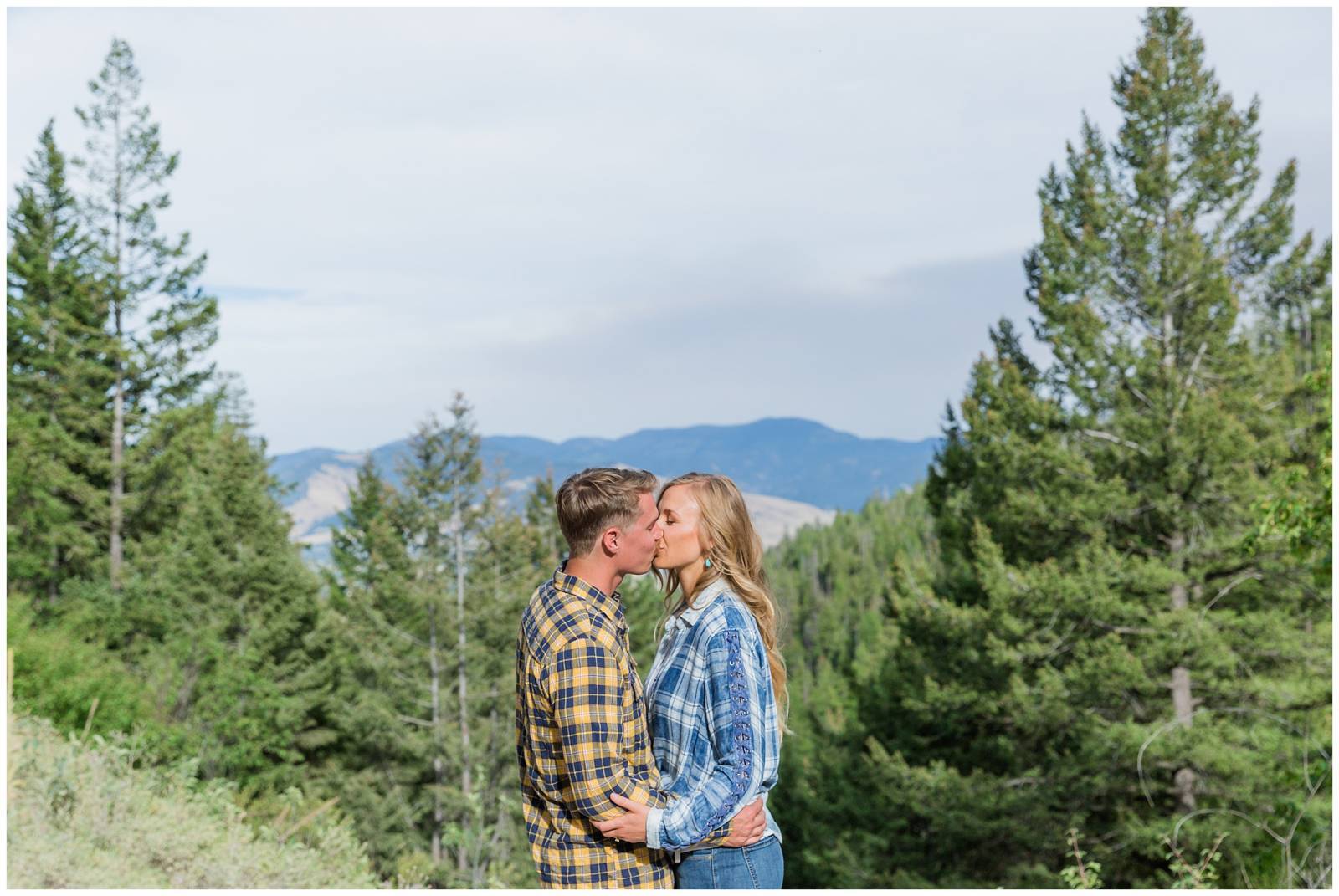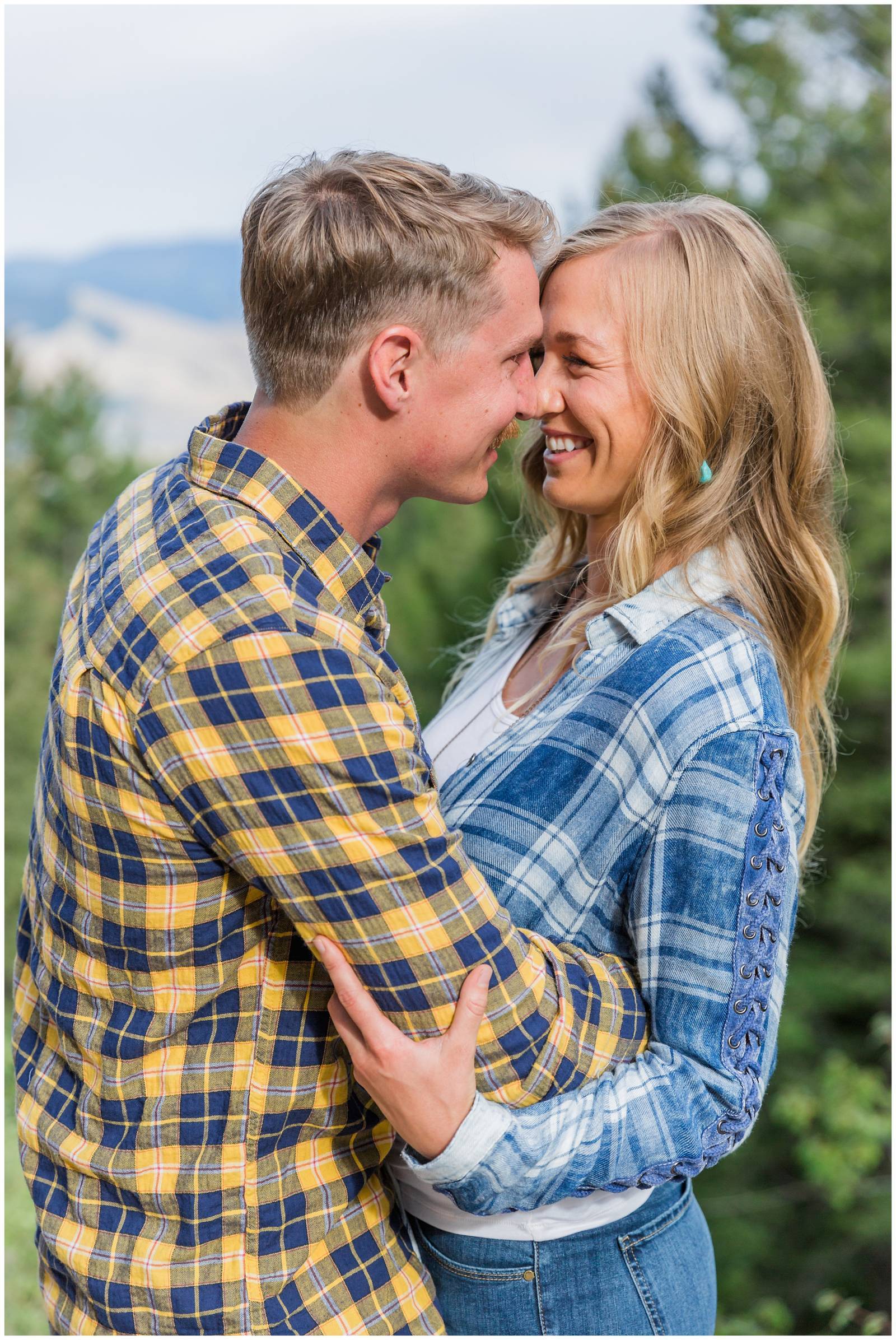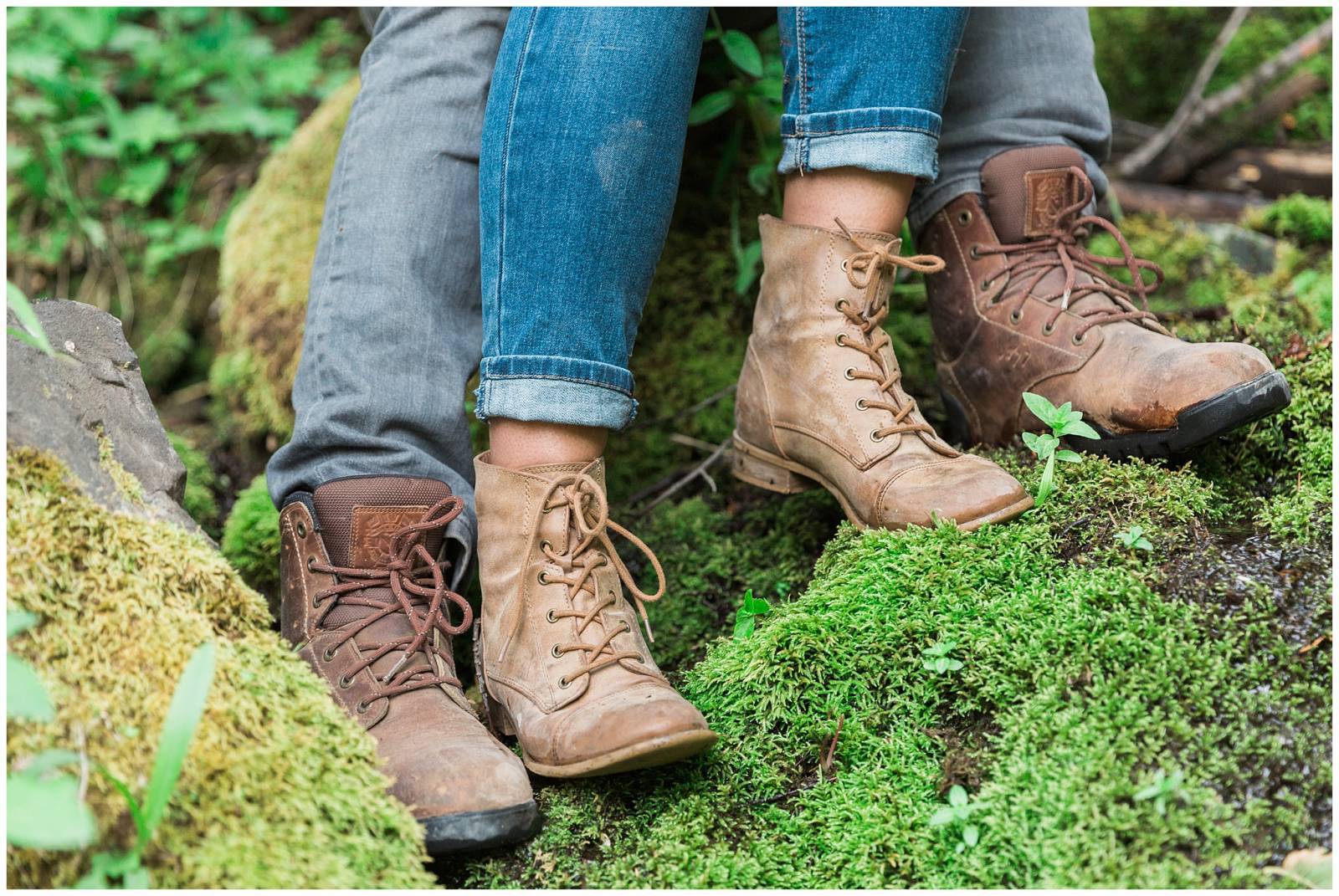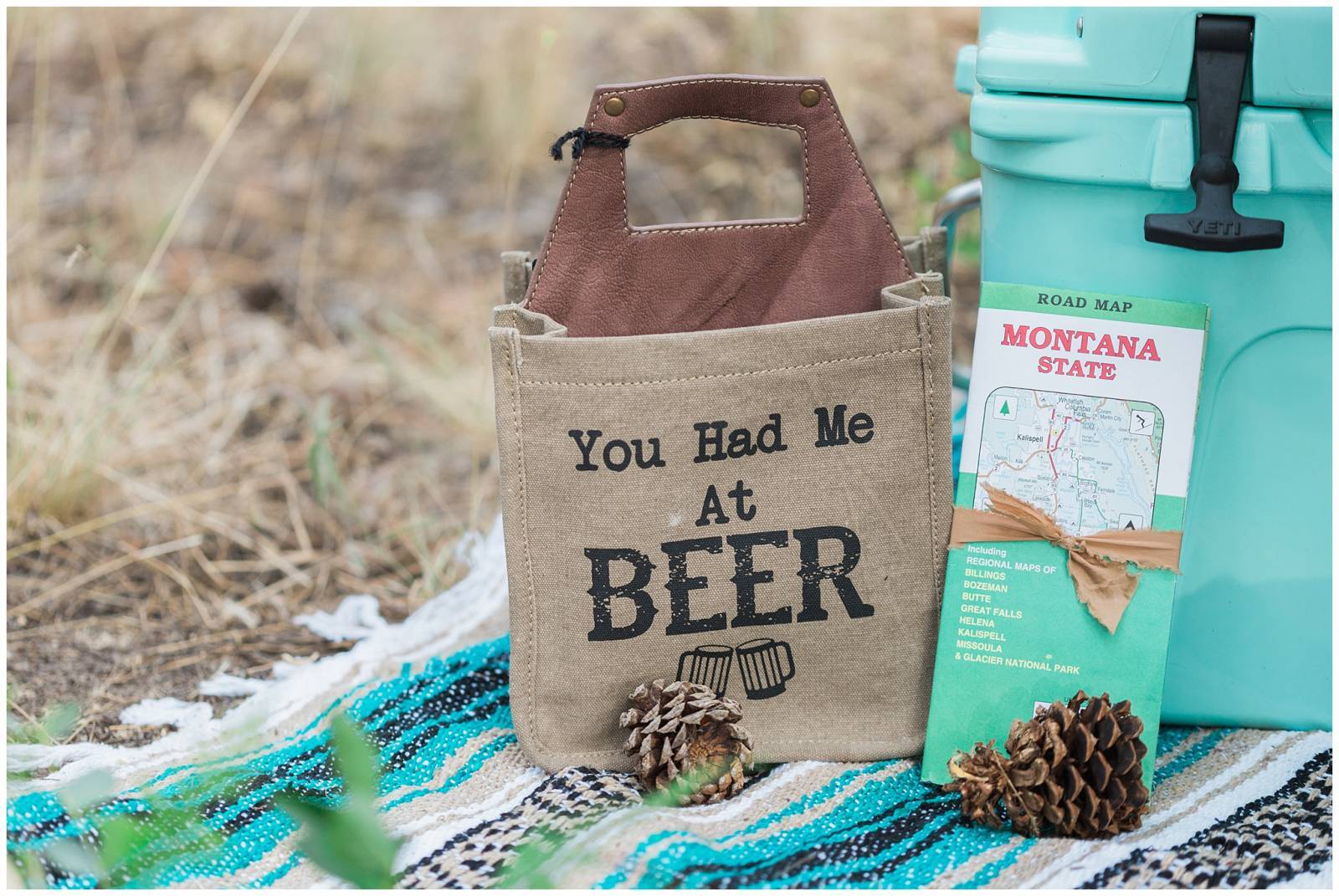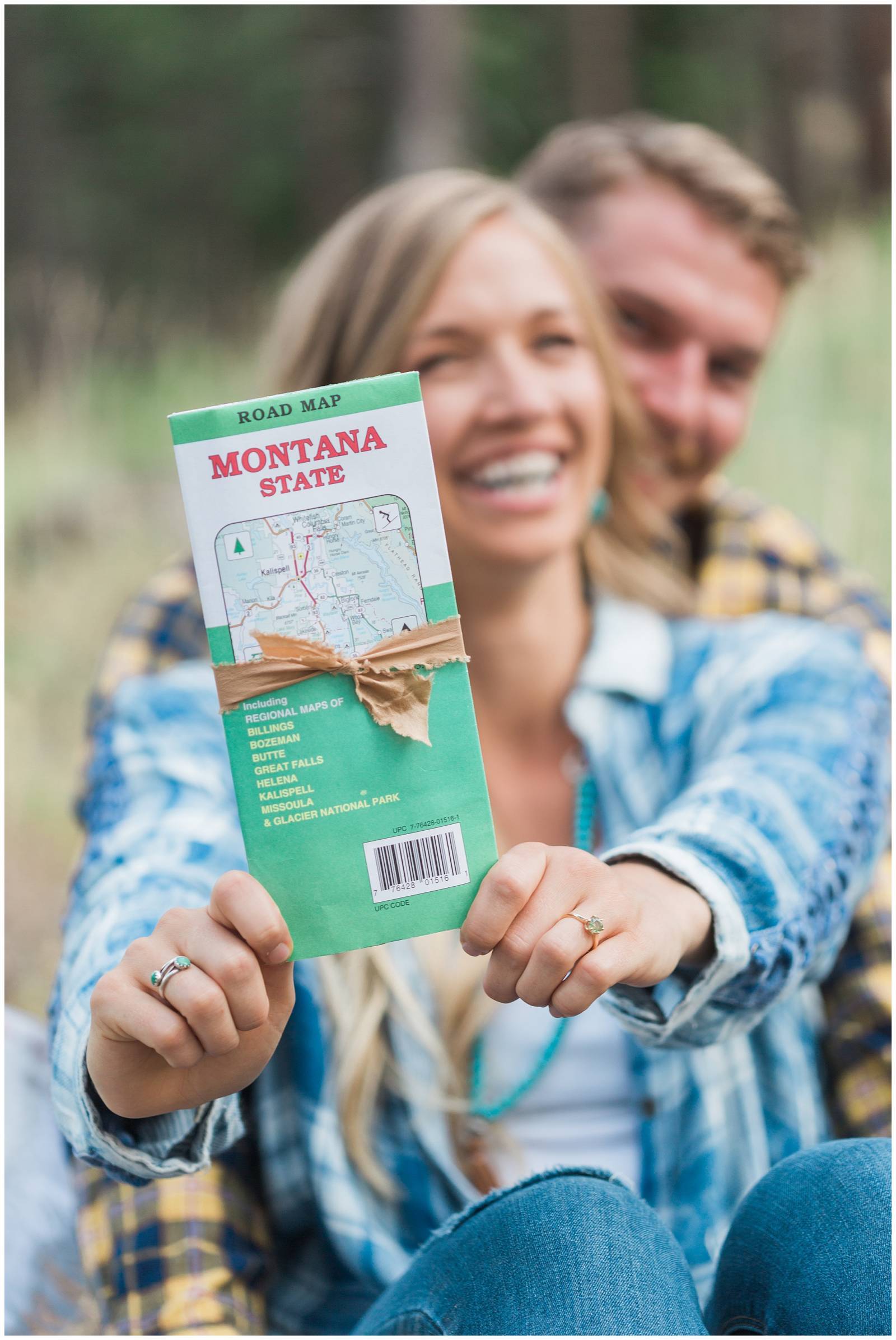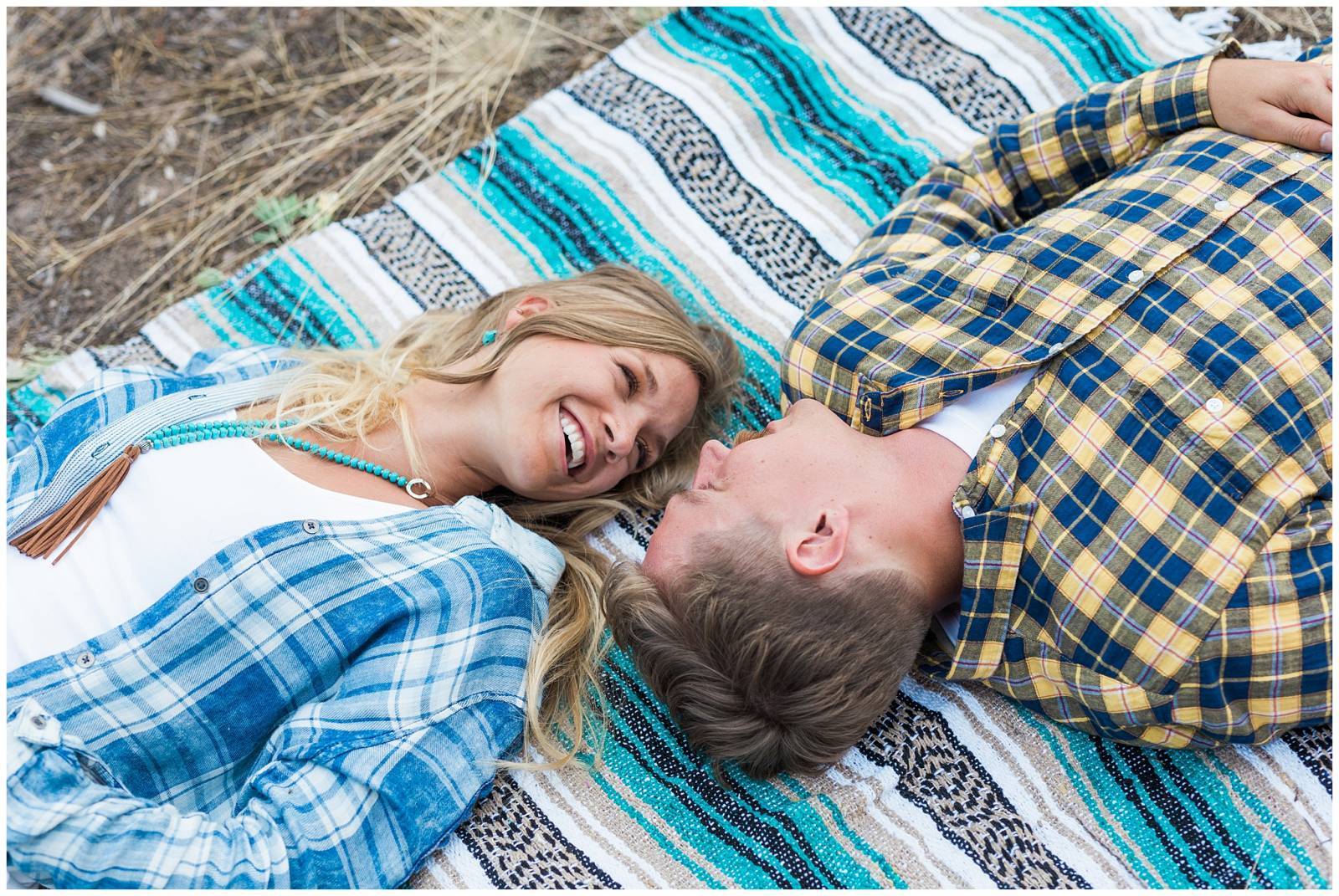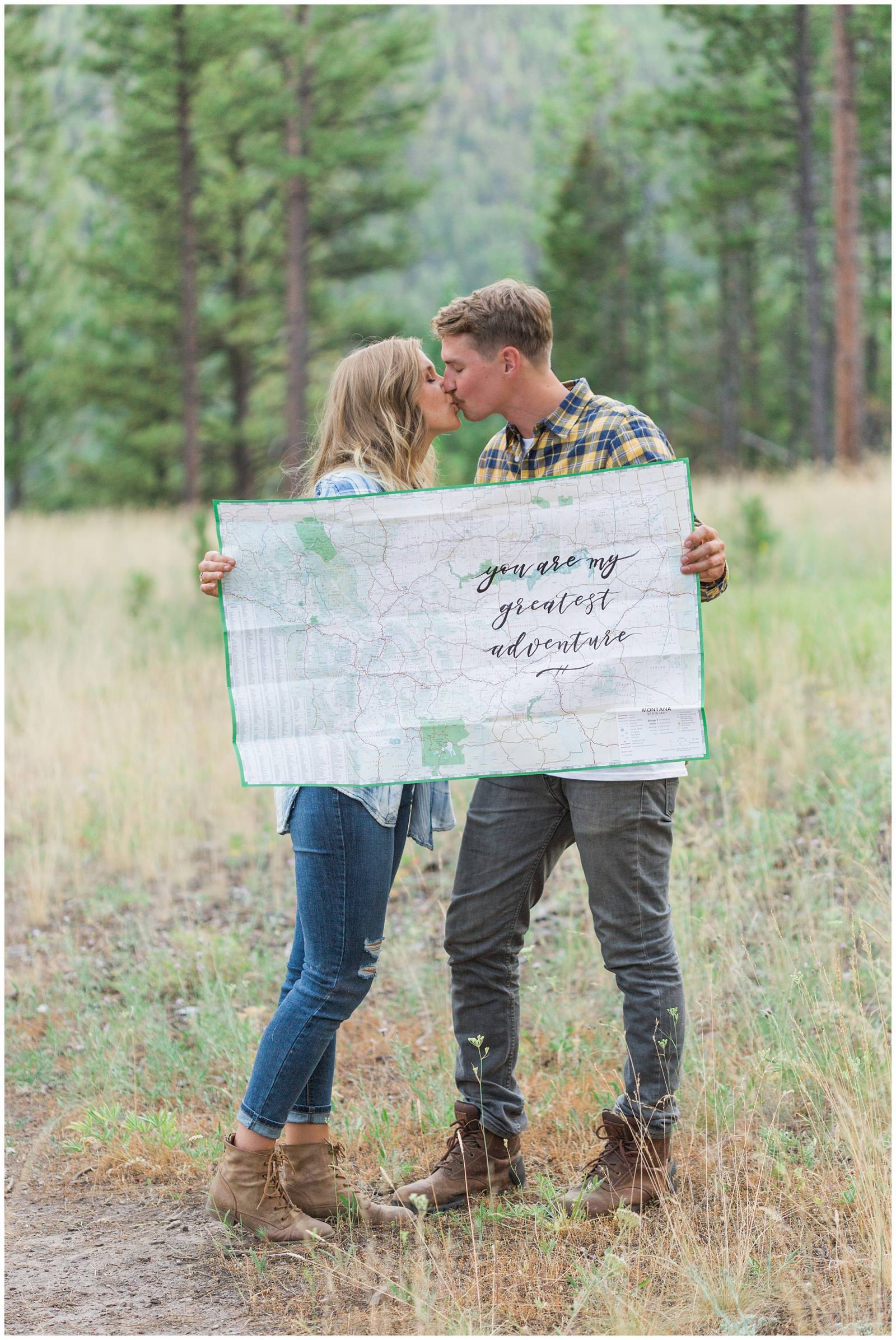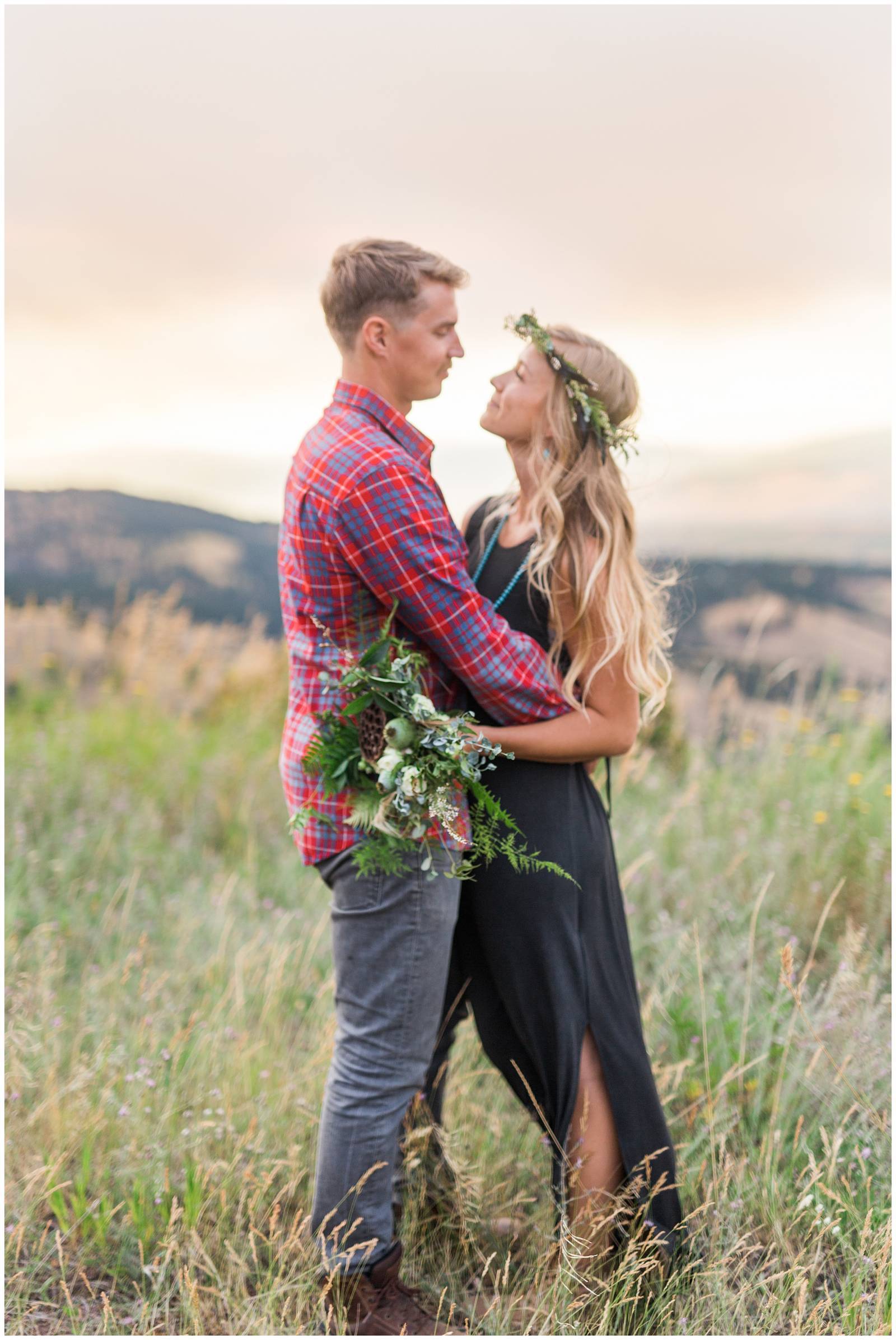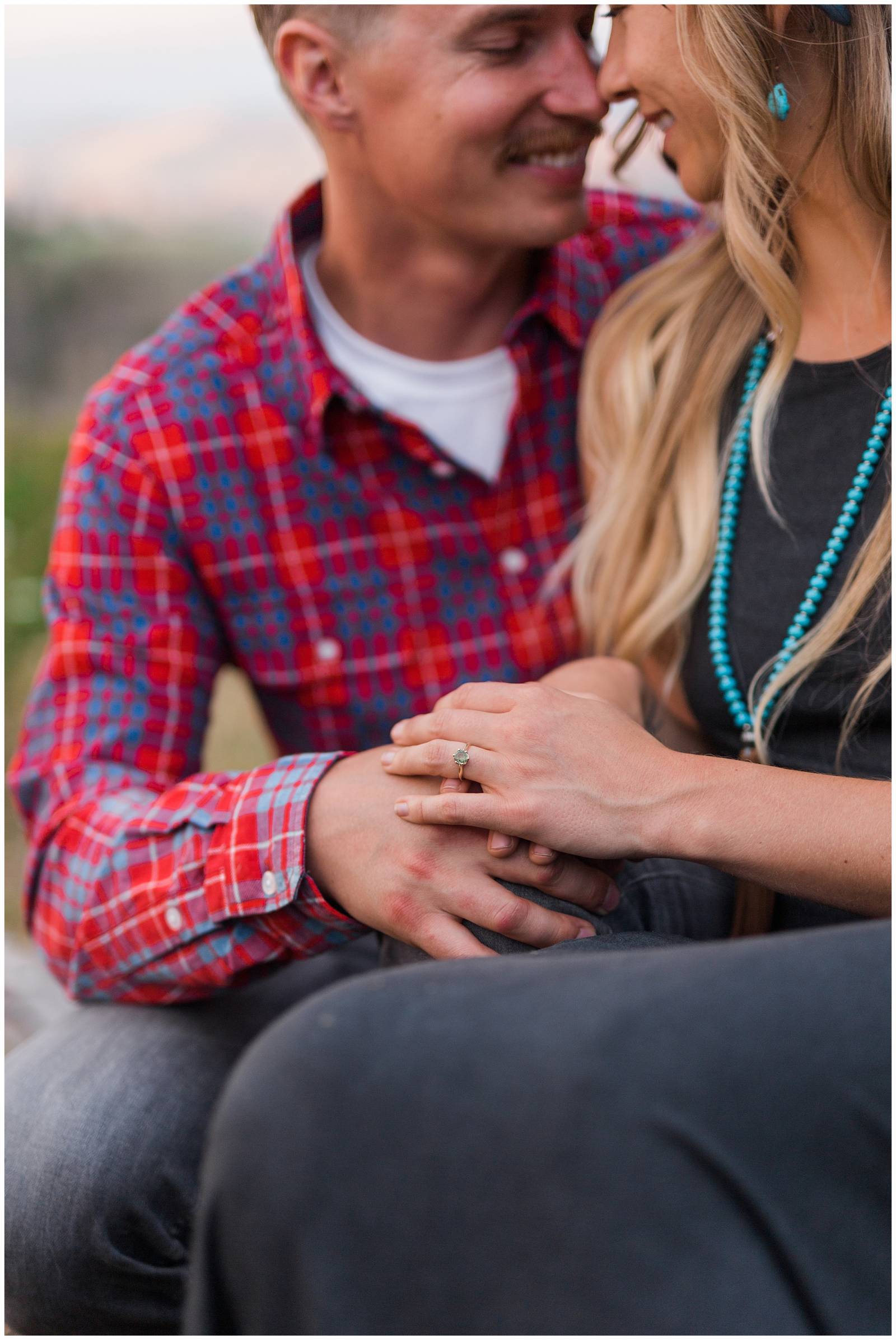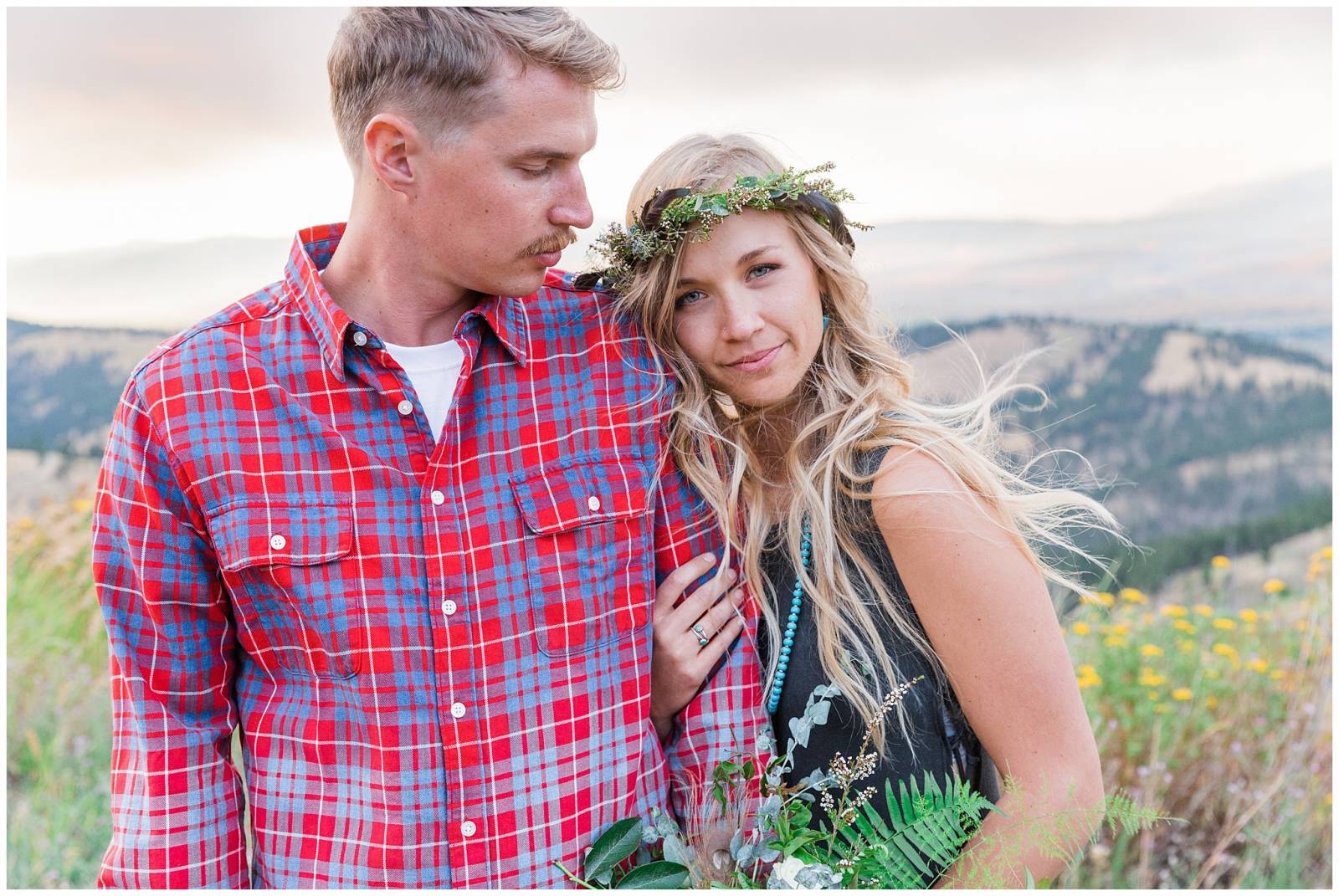 Behind the scenes...
My good friend and amazing event coordinator, Brittany, with Soiree 99 Events, planned an epic adventurous engagement session alongside Rocky Mountain Bride. We found the perfect couple to capture their adventurous love and incorporated the must-haves on a Missoula hike: pizza and beer! With a Yeti cooler in hand, Hillary and Lee hiked around Blue Mountain with us for a few hours. It was the most fun I've ever had at a session! We laughed (and drank beer) the entire time! Of course, Montana showed off at the end of the evening and gave us the most incredible pink, orange, and purple sunset. Thanks again to all the fabulous Missoula vendors that jumped on board quickly to make this shoot happen; we couldn't have done it without you!
~ Montana Wedding Photographer, Paige Marie Photography