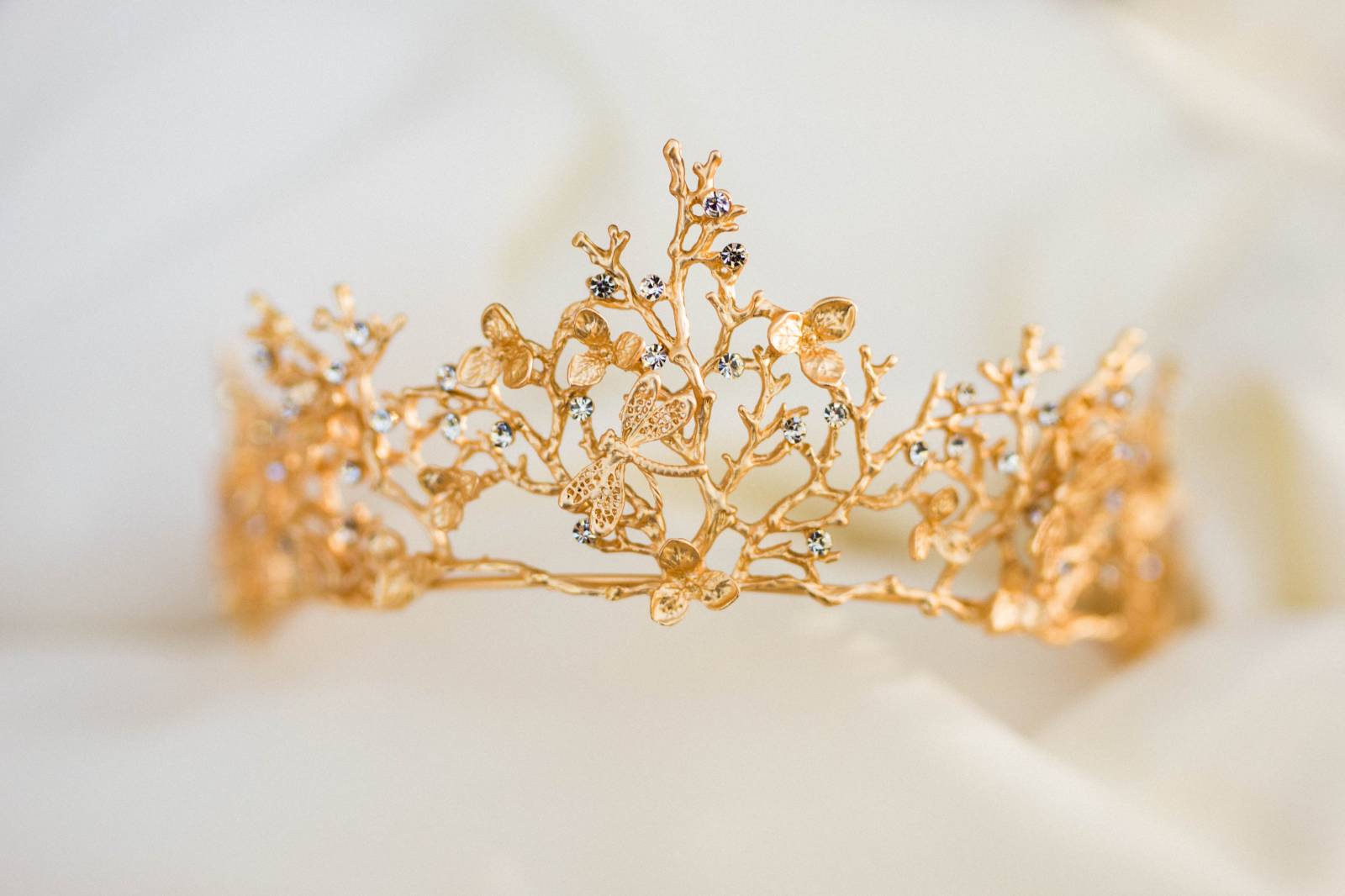 Idaho Wedding Inspiration
Tucked away in a thicket, is the story of two lovebirds, with a love so natural, it feels as though it is from centuries ago. Madison and Michael met 6 years ago, and have been best friends ever since. In 2013, they were engaged, and have taken their time planning a wedding, so they can have just what every princess dreams of. While the shoot itself was styled, our couple is very real, and they gave us all the feels of a cozy and romantic day.

The modern design of this shoot gives a slight nod to the romantic love stories from tales like Robin Hood and King Arthur, pulling color and design inspiration from the surrounding woodland, and it truly was fit for royalty. The dress was a custom design and provided just the right hint of Renaissance flair with an elegantly modern and dreamy style. Accessories of pearls and a whimsical, golden tiara give our bride the perfect look for her prince charming. The ceremony site was simple, and sophisticated, nestled into a small clearing in the woods. The tablescapes showcase a modern, yet vintage style, accentuated by bold colors of black and olive, with warm notes of gold and brass, and local honey sweetens the look as a special treat for guests.
- Idaho Wedding Planner, Fancy That