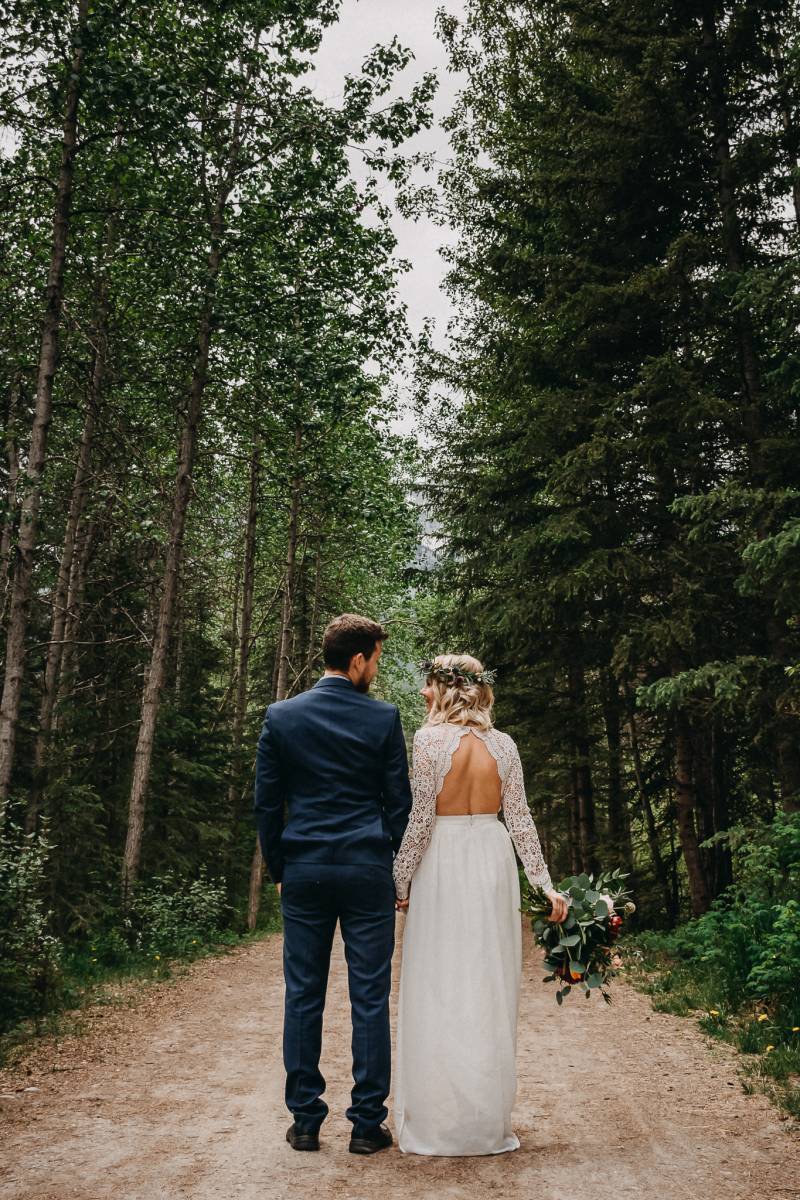 Their Love Story
Tyson and I are from small town Mission, BC and we fled to the rocky mountains to tie the knot on our 7 year anniversary. We chose Canmore as our elopement destination because of it being so close to some of Canada's most beautiful landscapes, such as Lake Louise. We stayed at the Mystic Springs Chalets & Hot Pools in Canmore which was absolutely stunning and we exchanged our vows right in the foyer of the chalet, thanks to our wonderful wedding commissioner Pam Barrett. Our darling dog, Sid and our two close friends, Sam and Sam joined us as witnesses. I had done my research prior to our arrival for my hair and makeup and was over the moon with the help I received from The Pretty Haus and Willow Flower Co. they helped me every step of the way to get ready for a day of photos! When the hair stylist from the Pretty Haus showed up and told me her name was also Sam I cracked right up with laughter, we had 3 Sam's in the Chalet at this point!
One of the Sams' aka Always Smiling Photography was our photographer. It was so perfect to have our close friend as the photographer allowed us to relax and truly take the time to enjoy our special day. We bounced around from each stunning location to the next. Our first stop as suggested by Pam, our wedding commissioner, was the Engine Bridge in Canmore. It may have been one of our favourite spots with the mountain backdrop and the Bow river running beneath it.
We could not have asked for a better day. There was a calmness to it like no other. I was in awe with all of the little details that came together so flawlessly and the raw beauty of the mountains. There was no pressure and no timeline to the day.
While heading back from Lake Louise discussing dinner options we decided to continue our laid back theme and picked up some local pizza and beer. It truly was the perfect ending to our day.