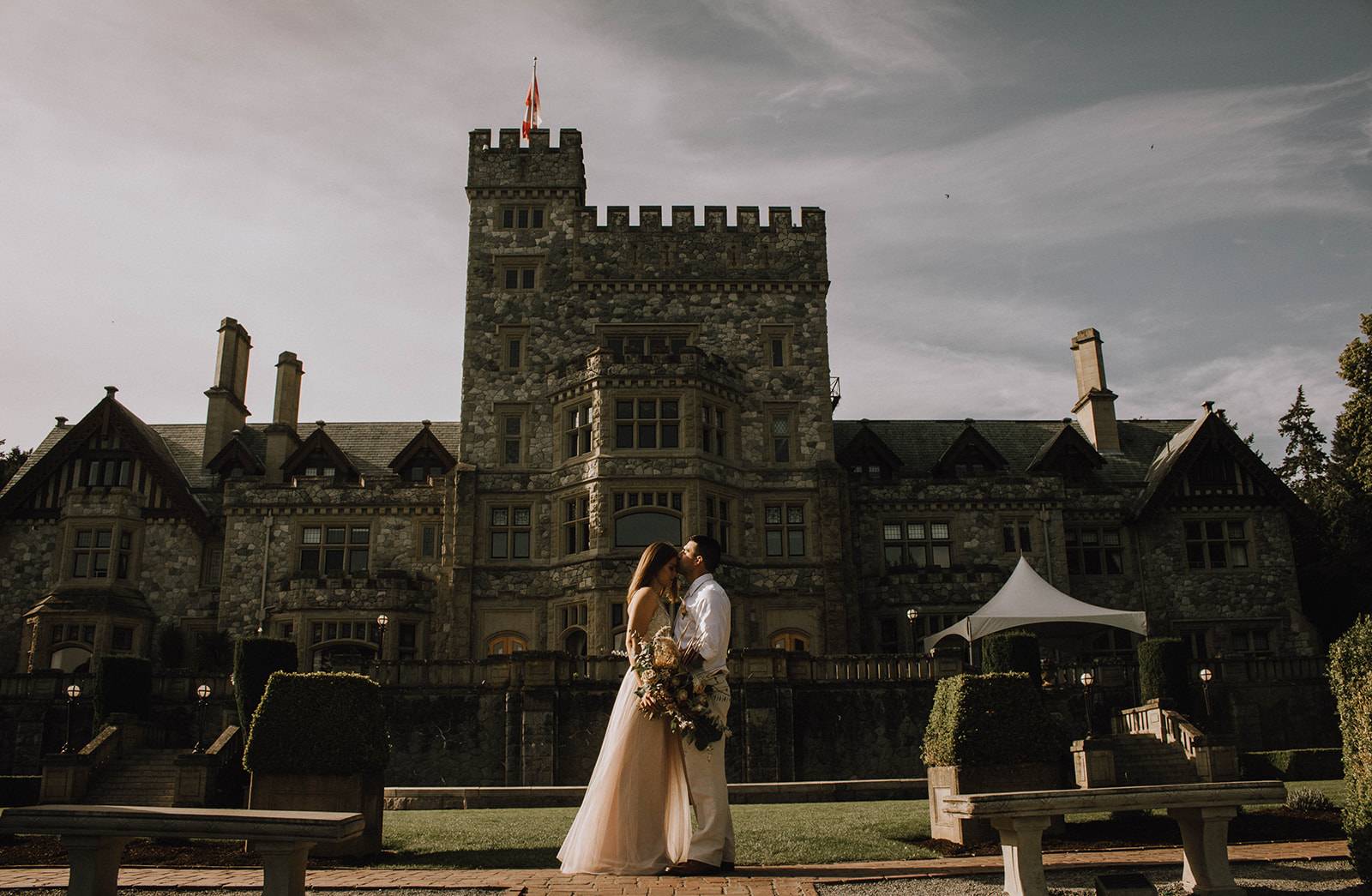 British Columbia Wedding Inspiration
This styled shoot was meant to inspire our west coast brides to be unique, and try something new! The neutral color palette for florals and makeup, with the simple yet stunning blush-colored Maggie Sottero gown, mixed so gracefully with the mega indie vibes from the rancher styled hat on our bride and the cute as all heck boots. The gorgeous backdrop of Hatley Castle and its stunning gardens made it feel like we had taken a ten-hour flight from Victoria, and wound up in Italy, with all the gorgeous vines and overgrown spaces. You really don't have to leave Vancouver Island to get that fairy tale wedding, with stunning places like this in our backyard! The palm trees and their texture were a huge inspiration for some gorgeous portraits, and for matching our half-dried bridal bouquet.
Near the end of the shoot, our groom was admiring his wife through the fading sun, while she was getting solo portraits, and told her she looked like a country queen! We are all here for all of it! Flower crowns move over because bridal hats with floral attachments are the new meal deal!
- British Columbia Wedding Photographer, Shore to Sky Photography