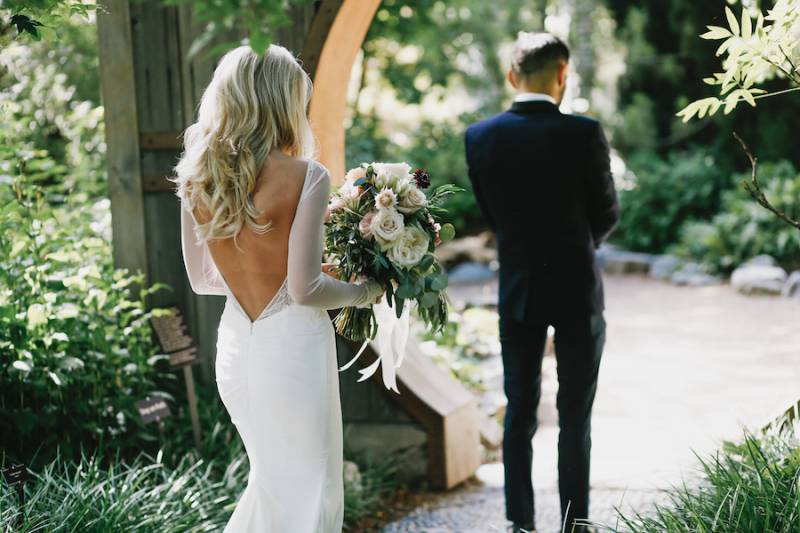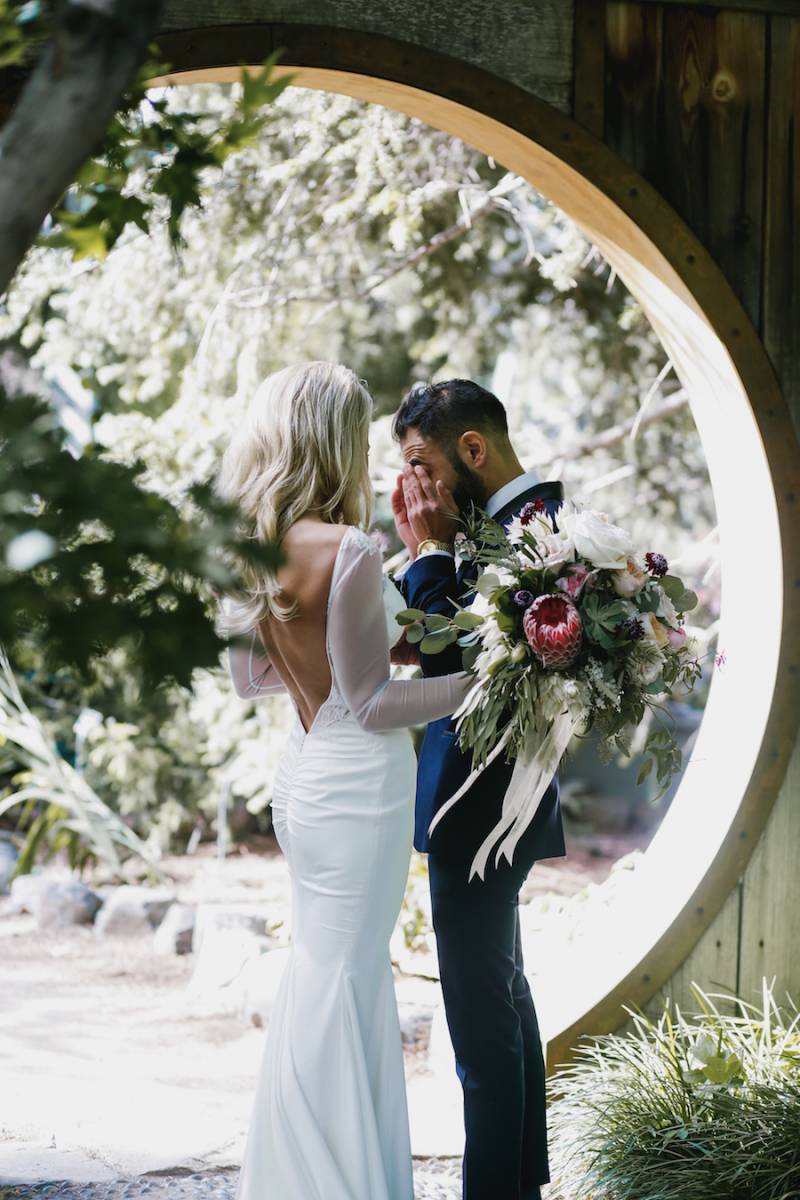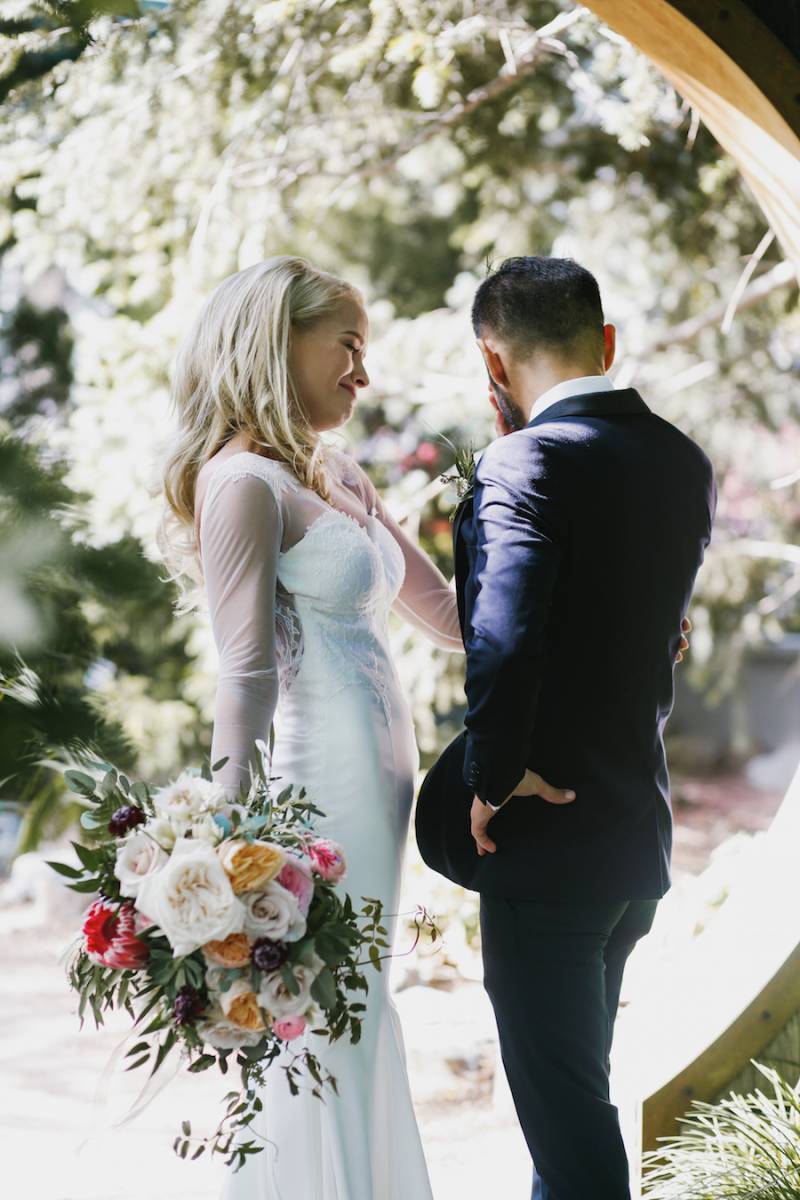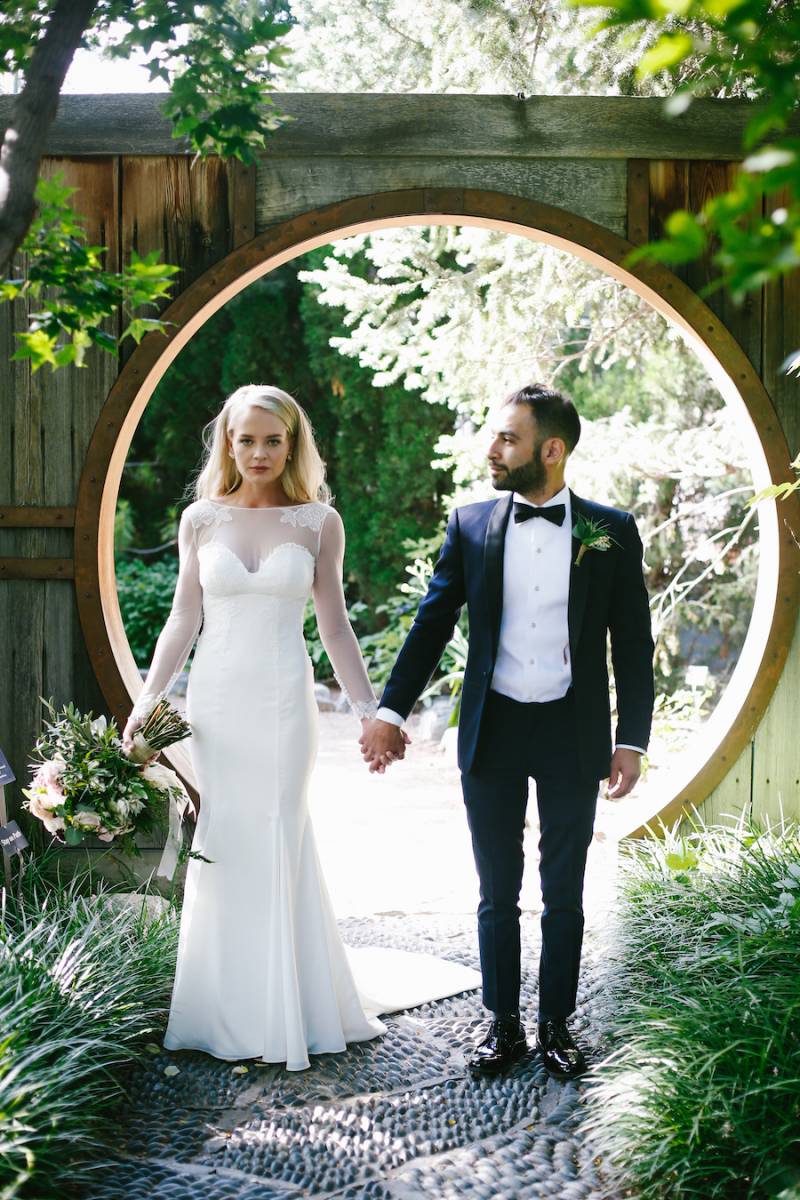 About the day and the couple from the planner and designer, Carly of Milk Glass Productions: The role of a wedding planner and the role of the Maid of Honor are typically separate but of equal importance for a smooth wedding day. So it is definitely a unique opportunity as well as a fun challenge to be given the honor of both roles at the same time! My dear friend Lauren and her amazing fiancé, Lee, were an absolute pleasure to work with over the past year. As with all wedding plans, there comes a time in which surprises arise; Lee and Lauren handled every obstacle with understanding and grace. When their original venue flooded and a forecast of construction washed away their initial plans, Lee and Lauren just rolled with the punches and made sure to remember what was most important at the end of the day: celebrating their deep love for one another surrounded by friends and family! We quickly changed up the save-the-dates and we were back on track!
We then decided to go with a different venue altogether (8 months out) - Moss Denver. Moss is a brand new modern-industrial venue and was a perfect fit for Lee and Lauren's trendy-contemporary style. They decided to go more the traditional route for the ceremony and agreed The Romantic Gardens at The Denver Botanic Gardens would provide the perfect backdrop for saying "I do!" Lauren's father, Dennis, was the officiant which created a more intimate and meaningful ceremony for the pair.
Lee and Lauren met while working at the same restaurant in Boulder (Lee was her boss). They quickly discovered an attraction and a growing affection quickly ensued. Their connection was undeniable as they share many things in common. The happy couple loves cooking delicious meals, good wine, decorating their home and going out with friends. Lauren and Lee are old romantic souls with a trendy modern flair... so it was absolutely perfect when Lee took Lauren on a trip to the city of Love. Just like Paris is filled with iconic sights, elegance, and a subtle combination of history and art- so too is their love for one another. On New Years Eve, with the Eiffel Tower as the backdrop, Lee romantically proposed to Lauren and it was clear from that moment on, their love would be a beautiful masterpiece, just like their wedding day. Classy and timeless!