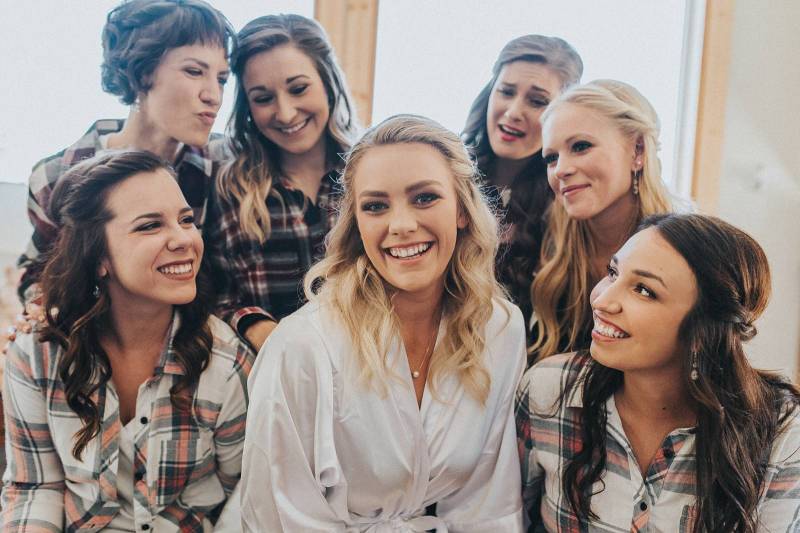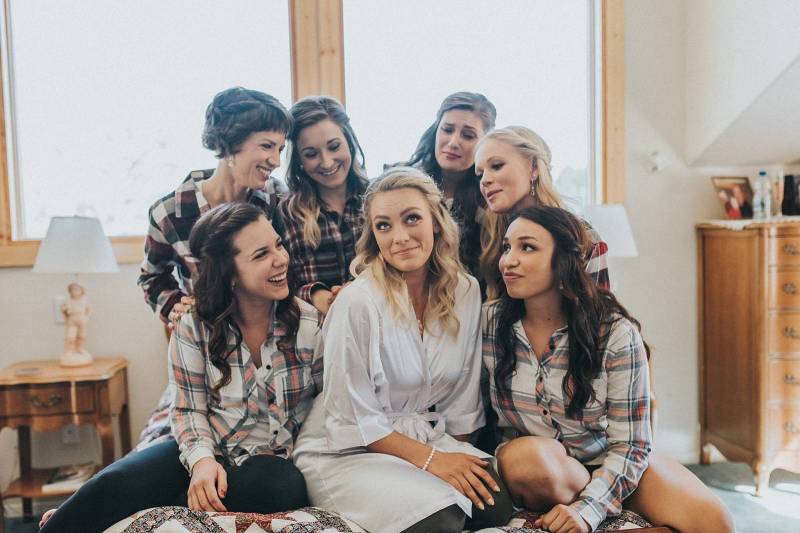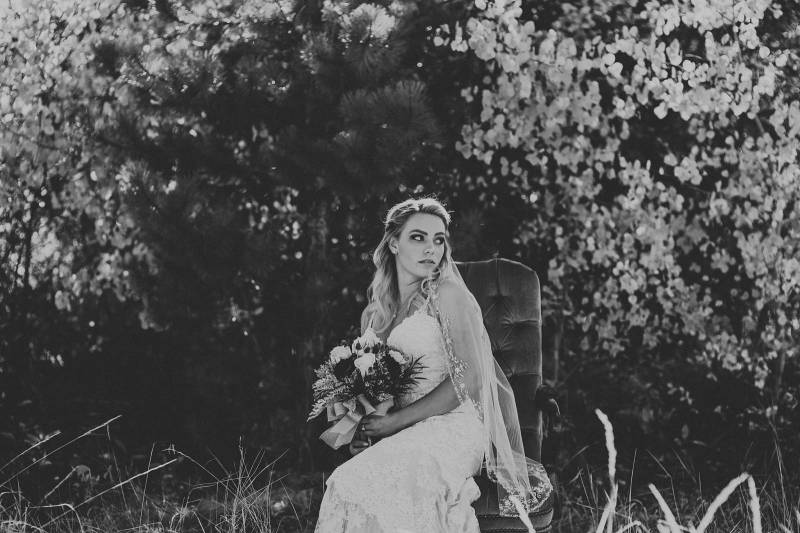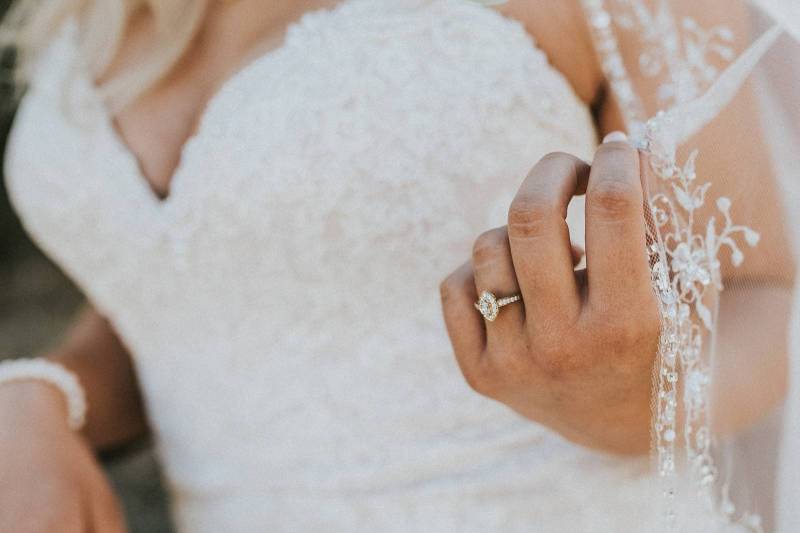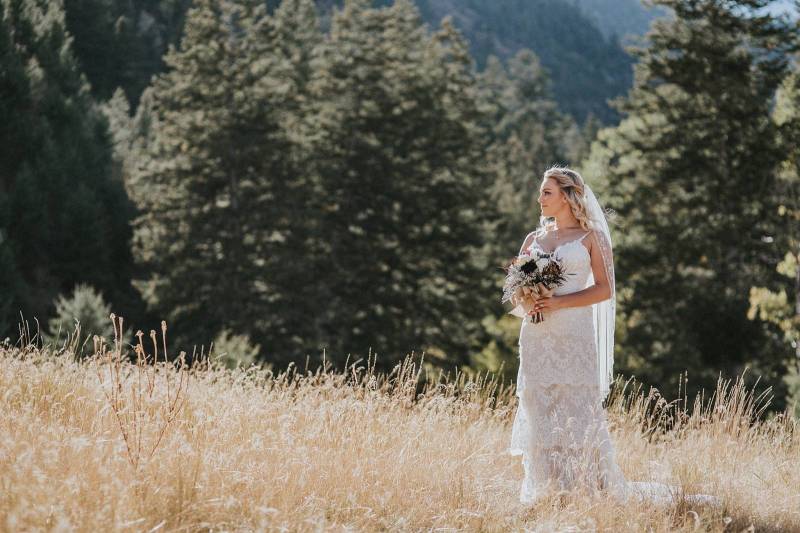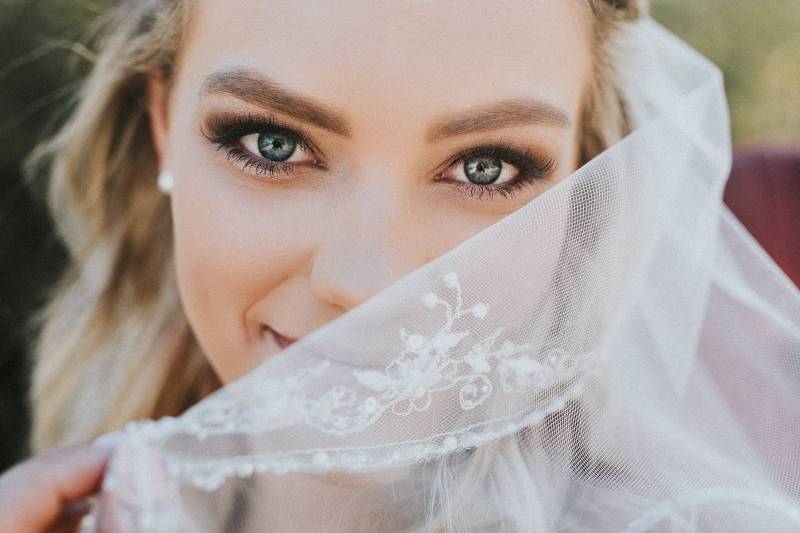 About the day, from the bride, Alle: Our wedding day was a dream come true. For the nine months that we were engaged I was very consumed in wedding planning and prepping. I didn't have a wedding coordinator, and even though it was hard at times I felt so accomplished when I looked out the window moments before walking down the isle and knowing all the hard work paid off.
The ladies all spent the morning getting ready at my home, also the wedding venue. My view from the loft where we were was a perfect shot of the grounds. I got to watch as things fell into place and guests started arriving. The guys got ready at the motel my mom manages, The Stagecoach Inn. We shuttled all of our guests from the motel to the venue. We had refreshments and games while they were waiting for the ceremony to start.
Adam & I didn't do a first look so one of the most special moments to us was when we saw each other for the first time walking down the isle. We were so thankful that my cousin came all the way from Texas to officiate our wedding. He did an outstanding job and captured our guests attention with his powerful words and inviting God into our ceremony.
Our reception was a blast, dancing in the canyon where my home is located. The music echoed and the lights flickered off the aspen trees that surrounded us. Makayla, our photographer, and dear friend captured each moment perfectly. She didn't miss a thing.
My favorite part of our wedding was that we got married at my home in Salmon, ID. It's not only special because that's where I grew up, but also because both our families spent countless hours making sure the property was "wedding ready".
My advice to future brides would be, involve your friends and family. they WANT to help! Also, spend the money on a good photographer and good food. You will always have the pictures, and guests always remember the food.