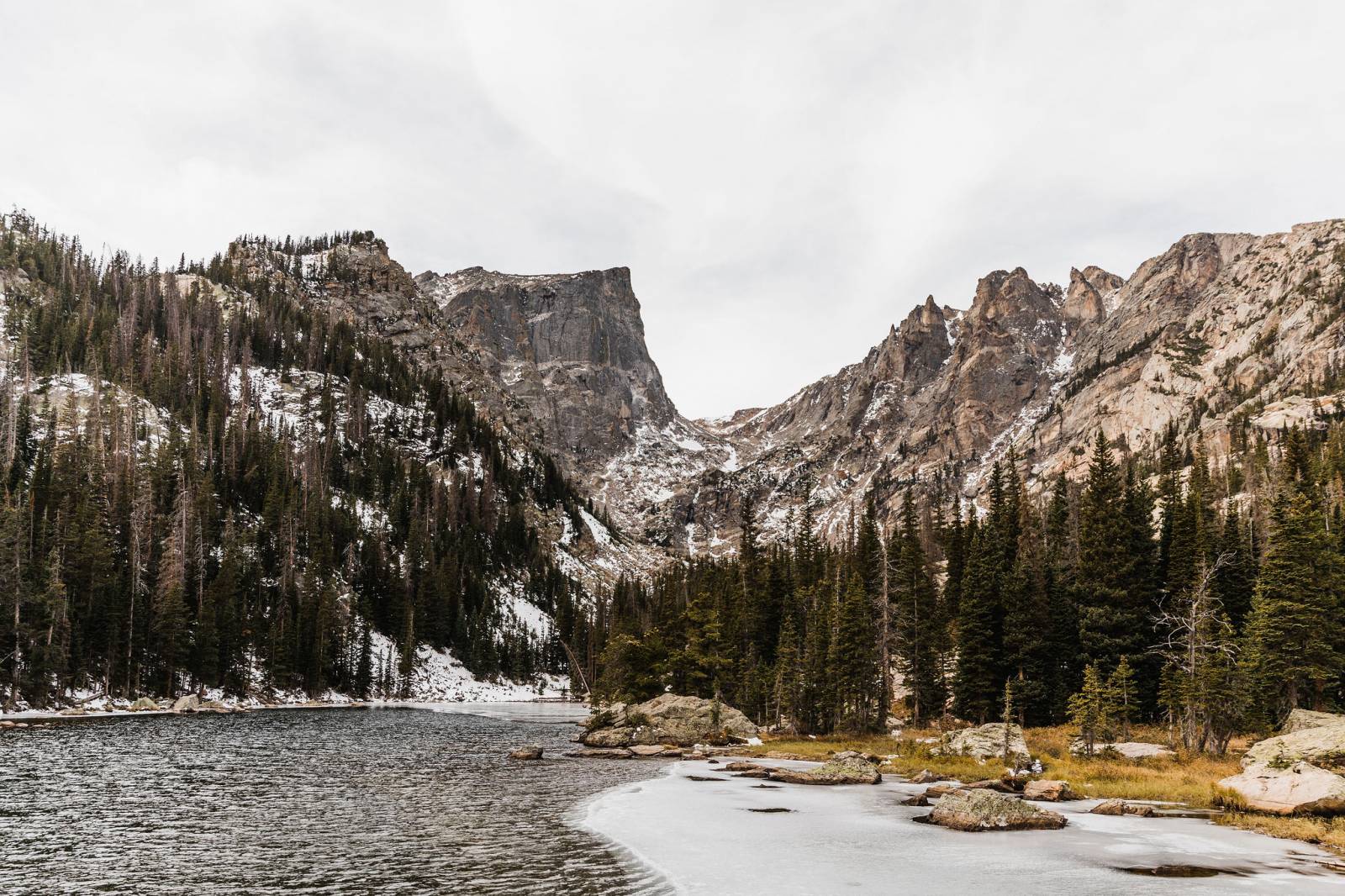 Rocky Mountain National Park Elopement
Sam and Greg live outside of Orlando, Florida. They met at a college party and immediately clicked. It wasn't long before they were inseparable, enjoying the outdoors together, bonding over music, going on road trips, and doting on animals. After getting engaged at home in their pajamas, they began discussing what they wanted their wedding to be like. They immediately knew that they wanted their wedding day to be low-key and nontraditional. They imagined being surrounded by beautiful views and their closest family members. Traveling to Colorado quickly came to mind.
They decided to have their ceremony at Sprague Lake in Rocky Mountain National Park with their closest family members present. Their vows were a mix of jokes, memories, and promises. After exchanging their vows, they were so excited that they had their first kiss before even exchanging rings! After the ceremony, they had a picnic with their families. Instead of cutting the cake, they had two delicious pies! Next, it was time for their post-ceremony hike up to Dream Lake in RMNP. The entire way up, other hikers congratulated them and even stopped to take photos! When we arrived at the top, Sam and Greg were in awe of the views! They ended their wedding day by returning to The Stanley Hotel for a meal with their families.
- Colorado Wedding Photographers, Vow of the Wild