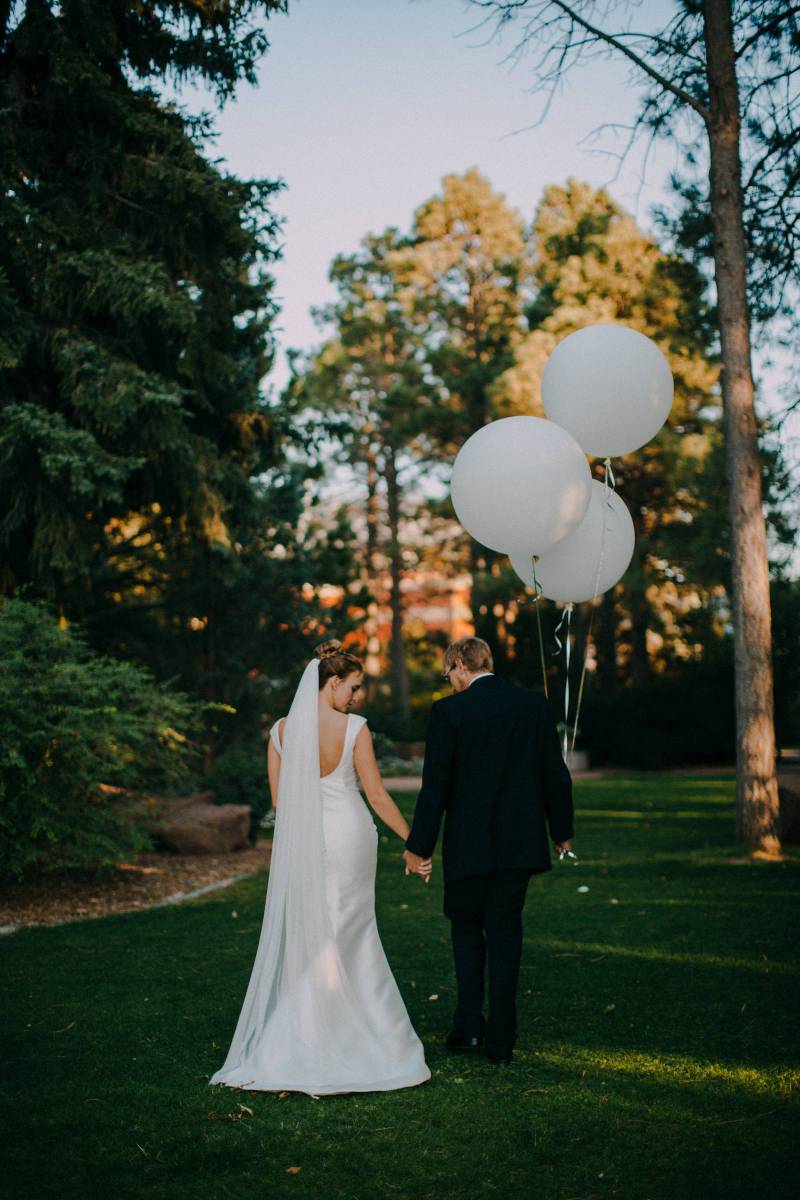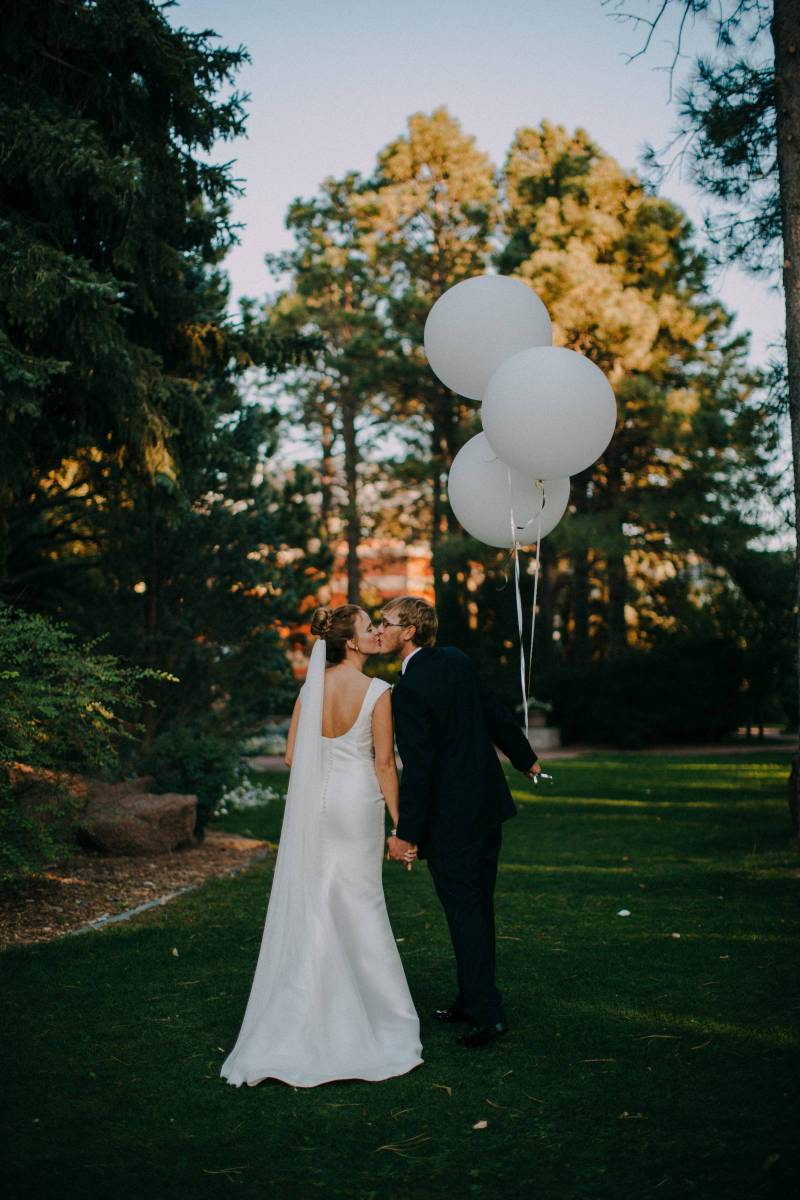 From the Bride, Alaria: We picked the Kiwanis Center because I am a total water bug. We are both from Wyoming but I grew up spending time by the ocean and will always have a small piece of my heart there. When I saw the water front outside, I knew it was for me. Any chance to be around water is a good decision in my book.
My wedding day went off with out a hitch. It was a day filled with so much love, just as it should be. Even though the day was chaotic and I didn't not see or speak to Sean that entire day yet, I could hear his voice in my head as if he was next to me. Throughout the day, everyone asked if I was nervous, I wasn't nervous, but I was feeling something else that was unexplainable. I captioned the emotion in my final Facebook post with a picture of him by saying 'it's like you're going into unfamiliar territory and you're not sure of your footing, but your confident in your steps, unsure of what's around the corner but you know you're not going to turn back. All of those emotions game me peace and that is literally the emotion that stayed with me the whole day.
I have never been a detail oriented person, but when it came to planning I was obsessed! I was nervous about how people would perceive some of our quirkiness with our giant balloons and the T-Rex toppers. But in the end, I realized these were the things that made us smile and that is what mattered.
We celebrated for a week strait following the wedding with our honeymoon. After eight years of being together you would think we would have grown comfortable, for lack of better word but it was like our first date all over again. As cliche as it may sound, it was perfect.