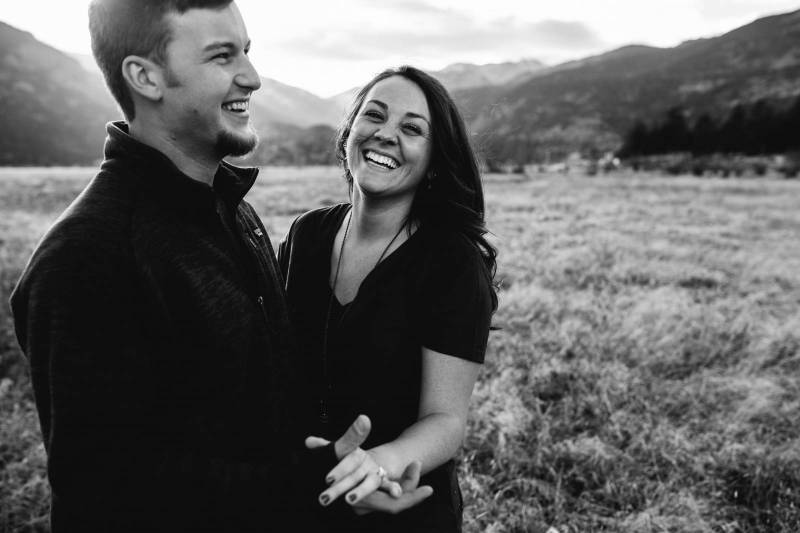 From the Bride, Julie: Bo and I met in 2010 when Bo (yes- still in high school) came to visit Texas Tech University on a campus tour. I was already at Tech studying Pre-Nursing at the time. Bo's high school friends happened to be my college friends. Coincidentally, one of our mutual friends was having a birthday party where we met for the first time. We spent the whole night by each other's side and talked until sunlight. Although we exchanged numbers and chatted a little after that party, we didn't see each other again until two years later. It was a Cinco de Mayo pool party and even through beer goggles we knew there was still that special connection and we weren't going to let each other get away as easily as last time. In late June, June 19th to be exact, we shared our first kiss and that my friend... is history!
But just in case that wasn't enough for you, I'll go into a few more details!
In August, I started Nursing School and Bo was in the Wind Energy program at Texas Tech. we made it through all the books, tests, and parties and my graduating from the Nursing program in May 2014 and starting my job as a pediatric nurse in Lubbock, TX. About that time Bo left for an internship in Oklahoma. Bo came back in August to finish his degree and in December he graduated with a Bachelor's degree in Wind Energy from Texas Tech. January 2015, Bo left for his job in San Angelo, TX, but made sure to make it back to Lubbock every chance he got to see me and go to the Texas Tech football games! After 15 months of a long distance relationship, we decided it was time to move to a place we could be together and enjoy. In April 2016 we moved to Denver, CO and have not looked back since! On July 29th we went to Mount Evans to watch the sunrise and that's were Bo proposed and why you are reading this now!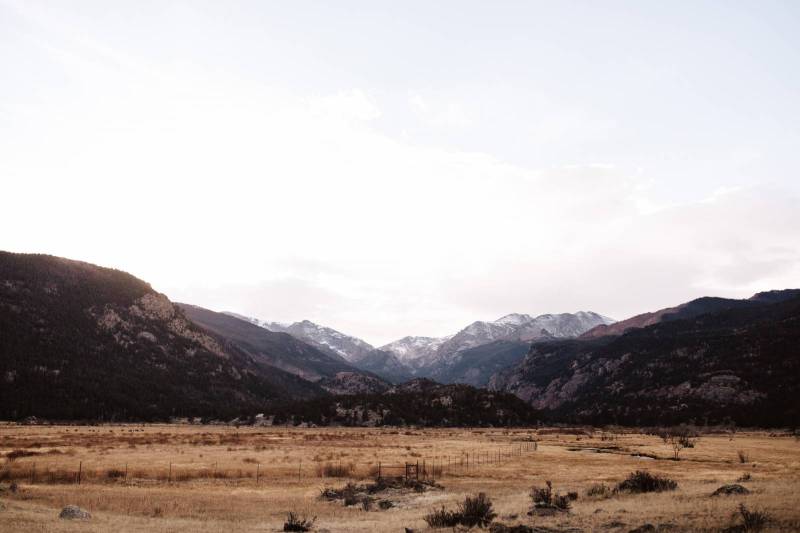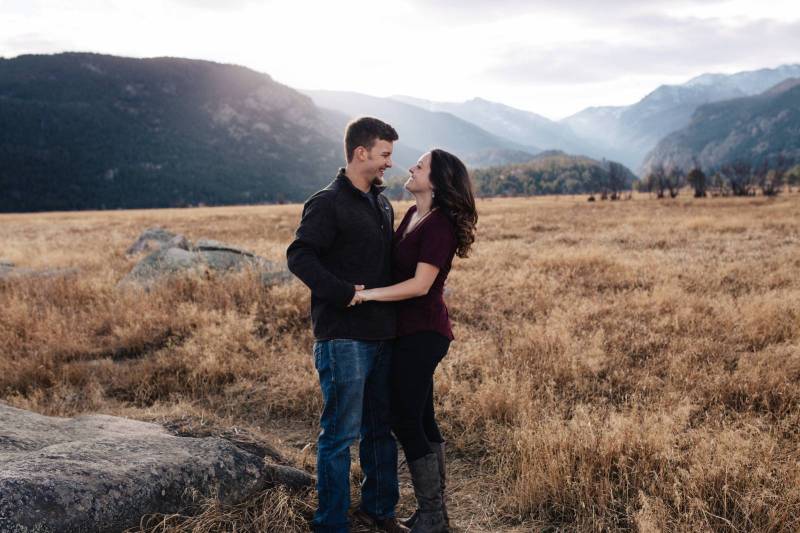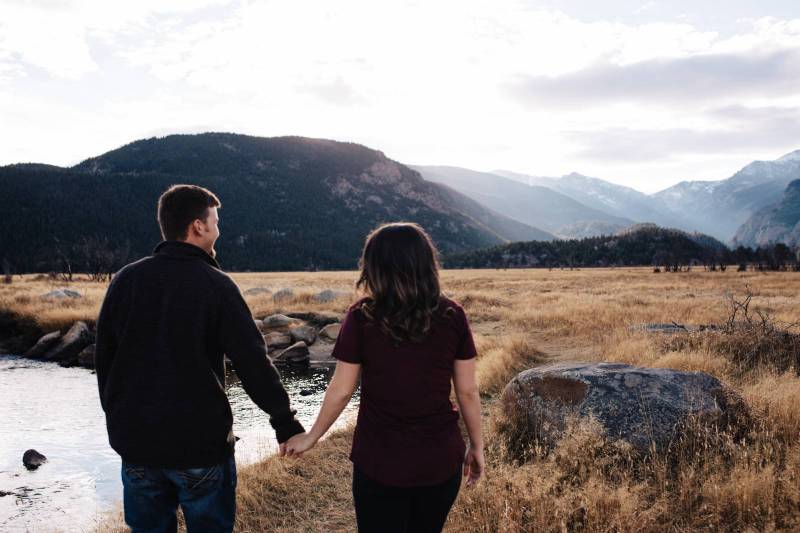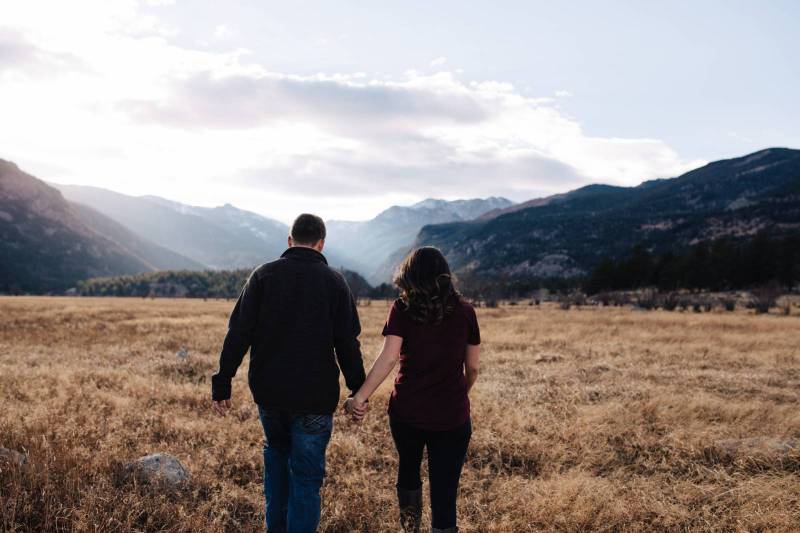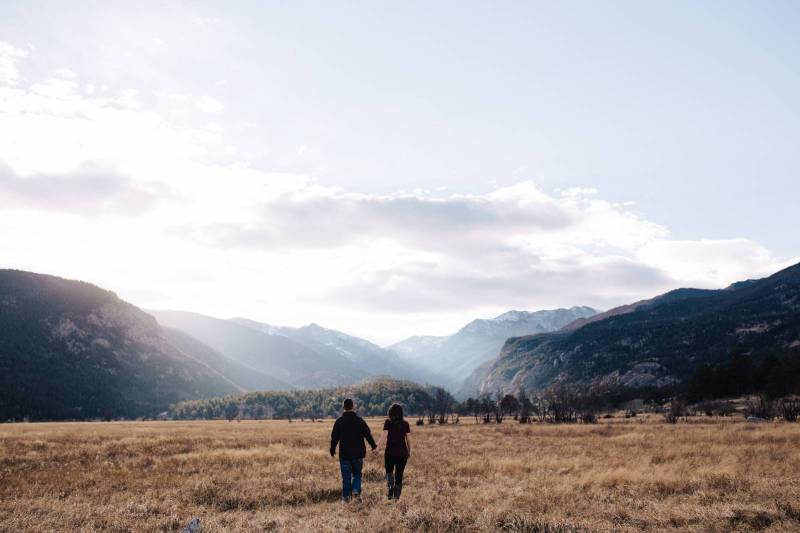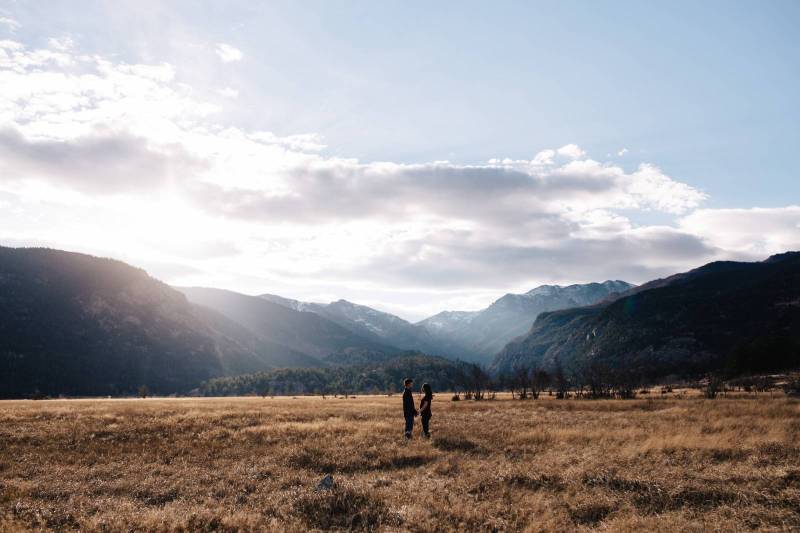 The Proposal- We were sitting on the couch one night, planning our weekend hiking trip when I had mentioned Mount Evans. Bo said he really wanted to watch the sunrise and that this weekend would the perfect opportunity to go! So that weekend came and we headed out to West at 3 in the morning! We were on our way up when the sunrise was starting. When we finally got to the top it was about 20 degrees and the wind was blowing so hard we could barely breath! So we quickly took pictures to prove that we were there and jumped back in the car. As we were warming up there was some goats headed up the road and I really wanted to go drive over to see them and Bo was like "hold on lets get out one more time and go over there" and I was like "HELL NO, its way to cold to step outside again" after "debating" back and forth for 5 mins he finally gave in and started driving us down the mountain past the goats! On our way down he kept looking out the window over the edge and I was like "what you looking at" and he was like "oh just looking for animals" but what he was really looking for was the perfect place to propose. After he found that spot a few minutes from the top he said he wanted to get out and take a picture of the view, so we did. As I was headed back to the car he said "Babe wait, it's time" and I was like "yea I know, its cold" he said "no for you to be my wife" and as I turned around he was on bended knee trying not to fall off the edge. He had the most perfect engagement ring with my grandma's ring as the center stone. It was perfect! the whole thing.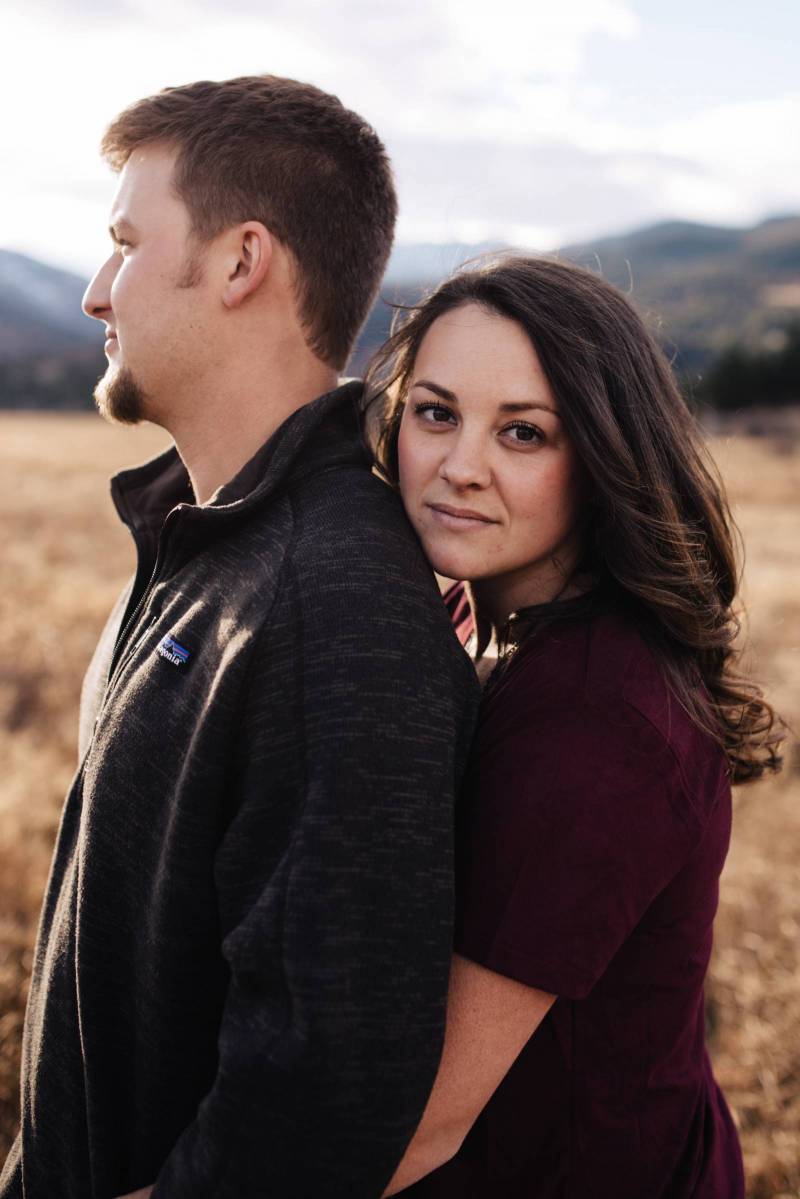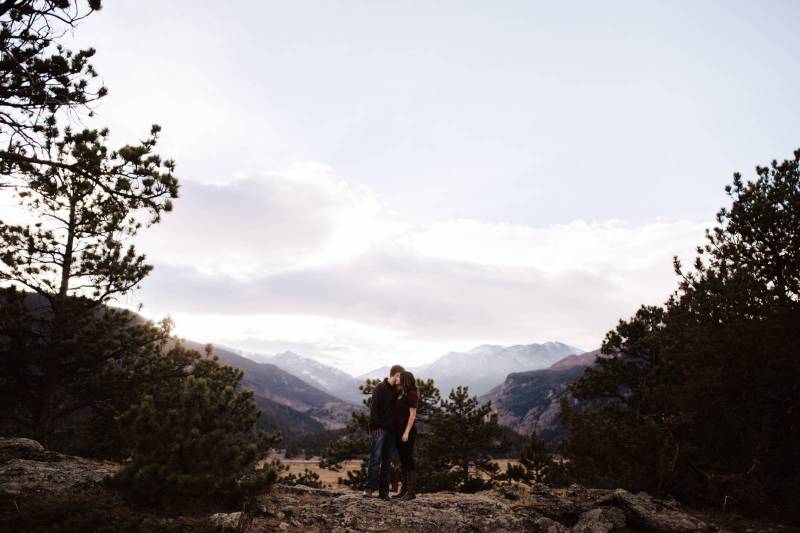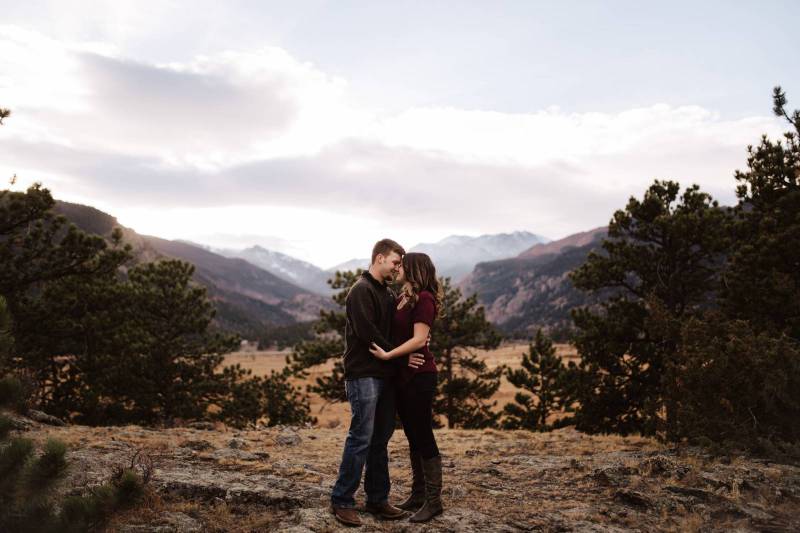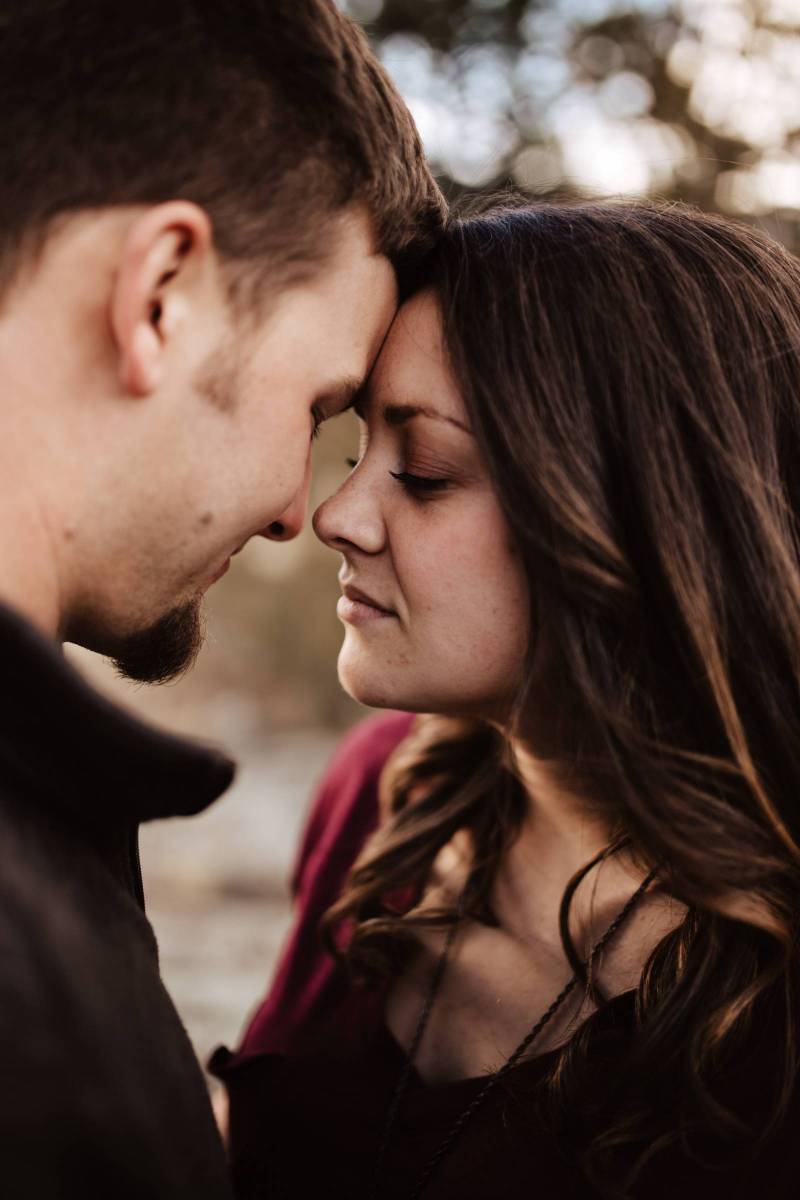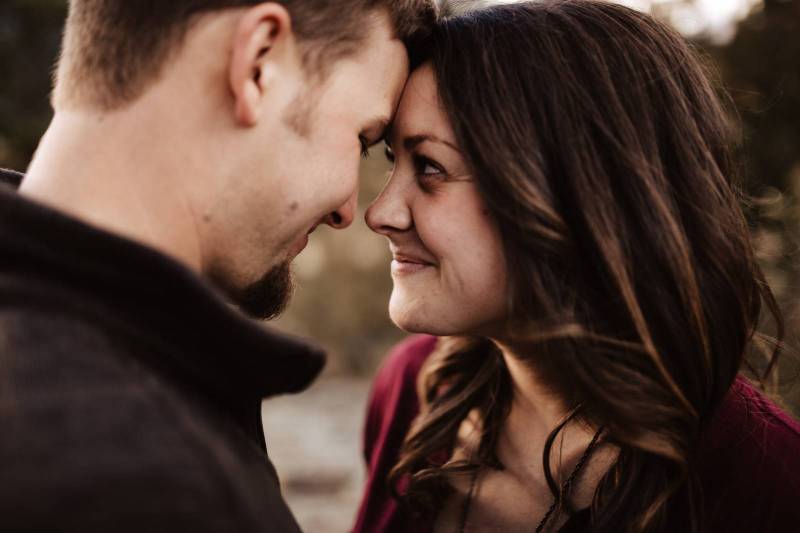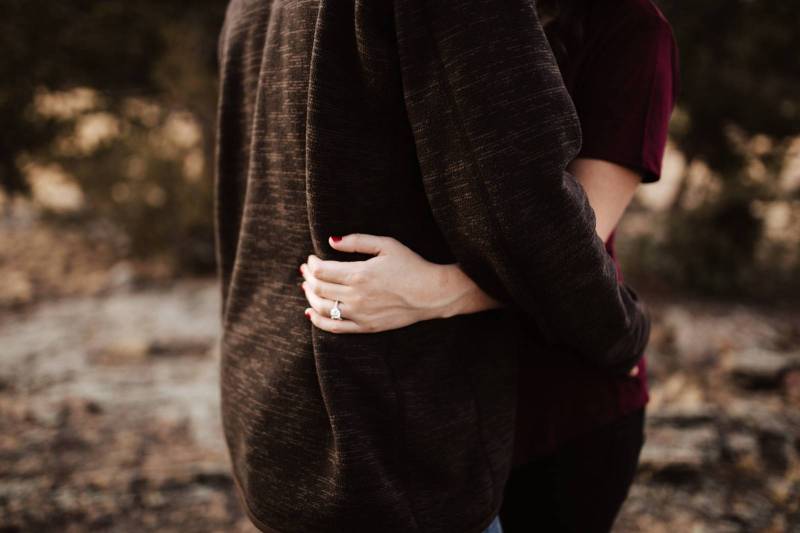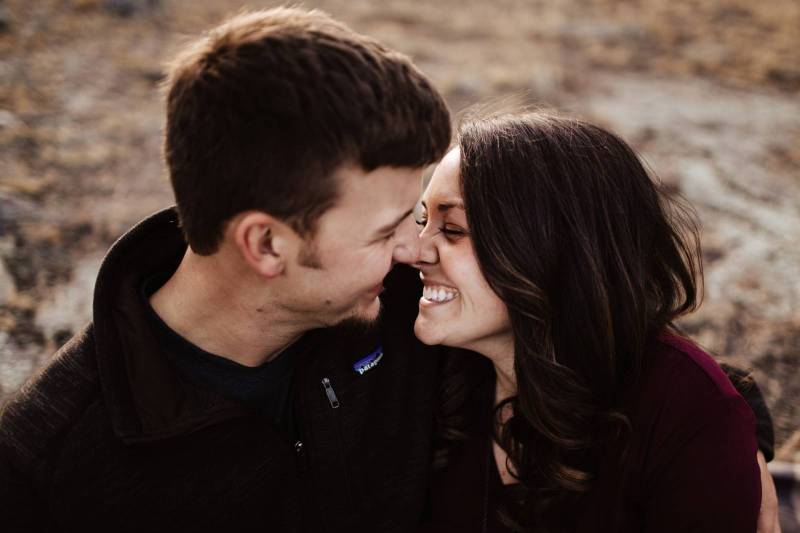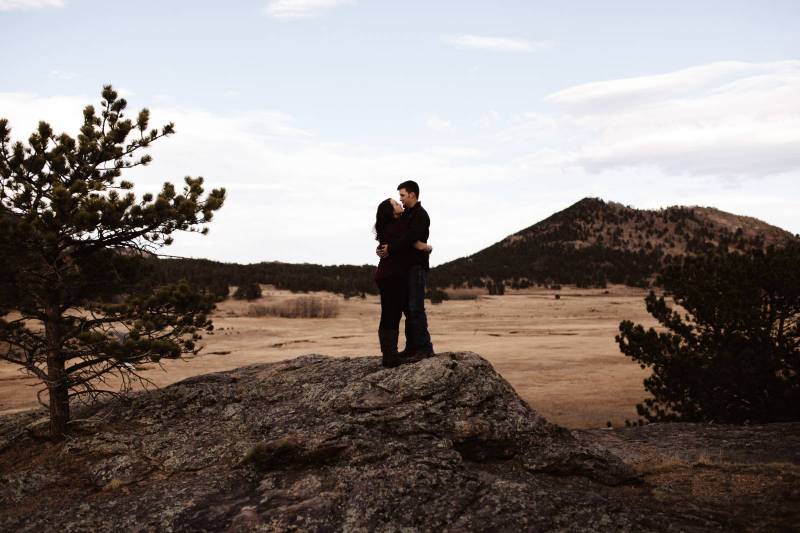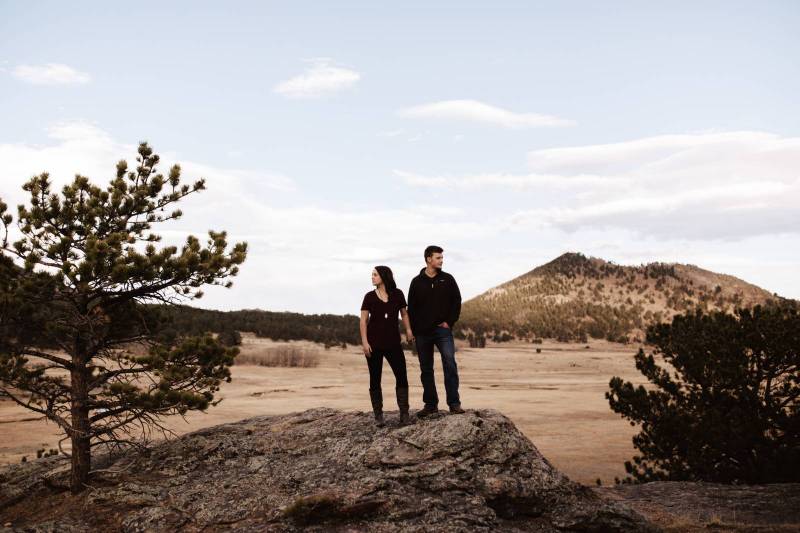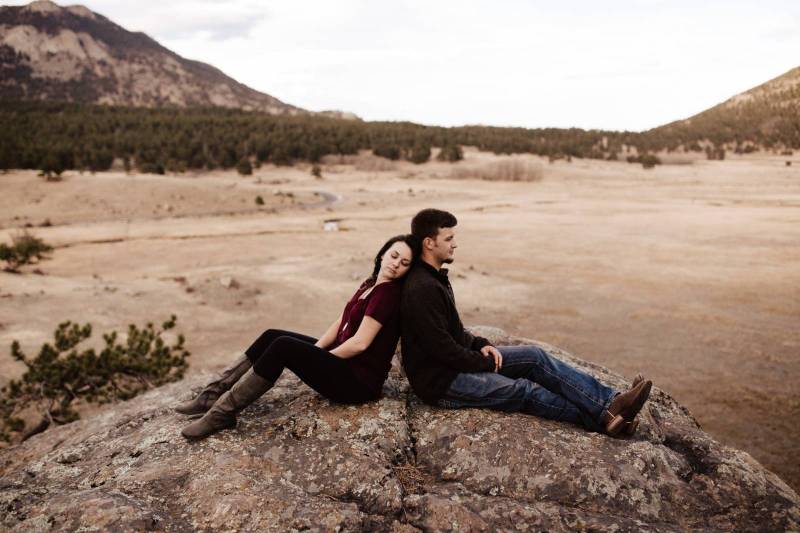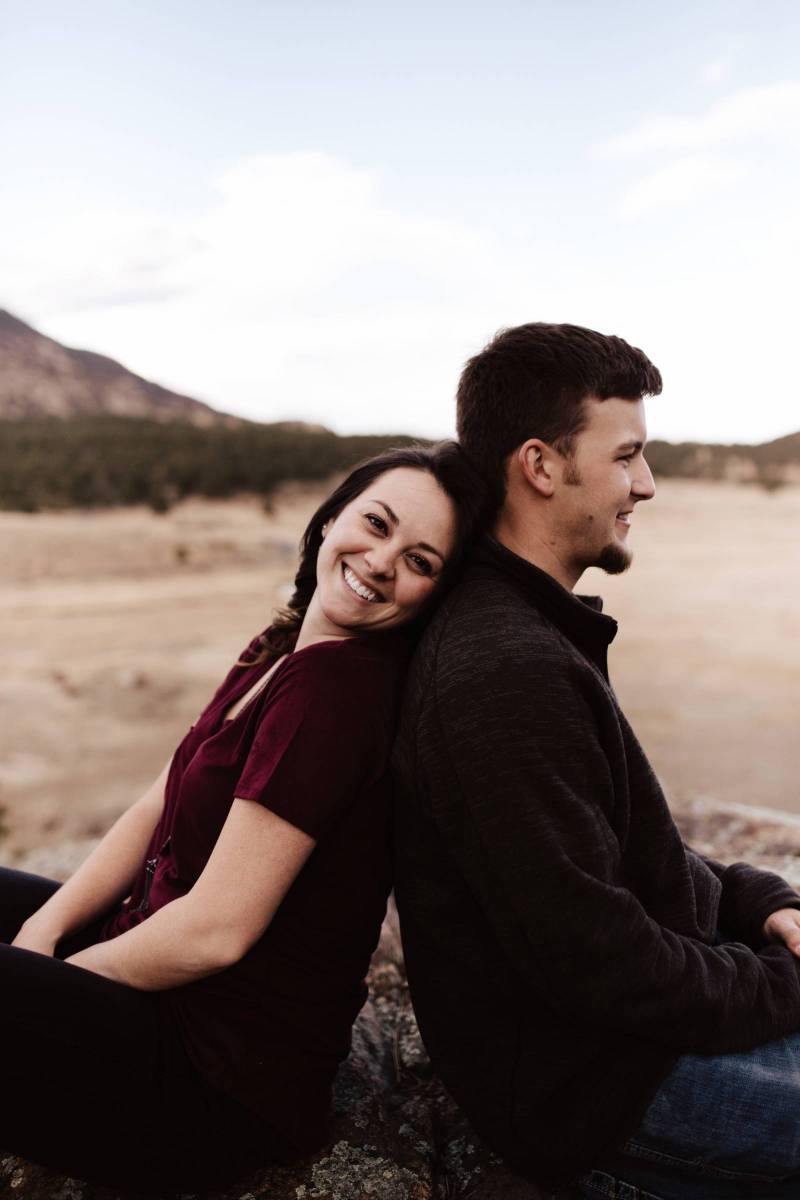 Why Rocky Mountain National Park? After getting our degrees at Texas Tech, the flat lands of West Texas we knew we wanted something with a little more hills. Colorado was our first choice and really the only choice. The mountains to us meant freedom, love, adventure and so much more! Breckenridge was our first vacation together (also, where we are getting married!!) where we went snowboarding and knew we had to get as close as we could to here one day. We spend as much time as we can exploring the mountains and the Rocky Mountain National Park was just an obvious place to take pictures. We wanted to show our love for each other, and our mutual love of the mountains to our closest family and friends.