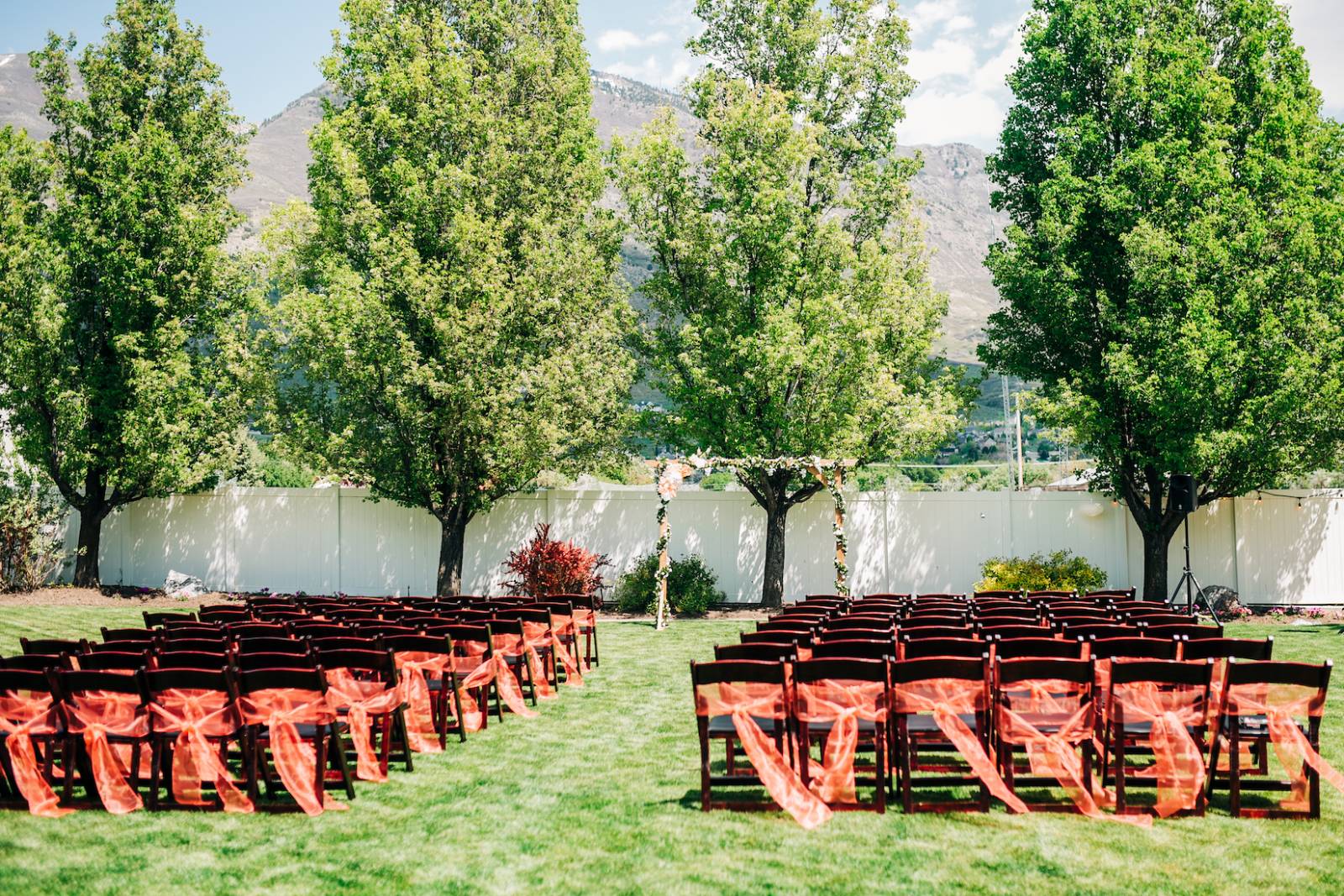 Backyard Wedding Love Story
Katie and Andrew's story actually is a fairytale; one where Belle ends up with Jack Sparrow instead of the Beast. They met performing on a Disney Cruise Line and were able to travel the seas together while they started dating. He moved to Utah a year later, after finishing the PCT, proposed in the mountains and they got married a year later. Katie and Andrew's performing background brought them together and they surprised their guests with a choreographed first dance! They wanted good food, good people and a big dance party and that's what it was.
Advice
have a vision of what you see it looking like and feeling like and prioritize from there. Decide what things will take your time and energy and what things will take your money. Katie wanted to do everything herself but realized there isn't enough time for all that. Sometimes the price is worth the convenience. Don't be afraid to ask for help either--it takes a village! And the people who love you will be happy to help!
- The Couple, Katie and Andrew