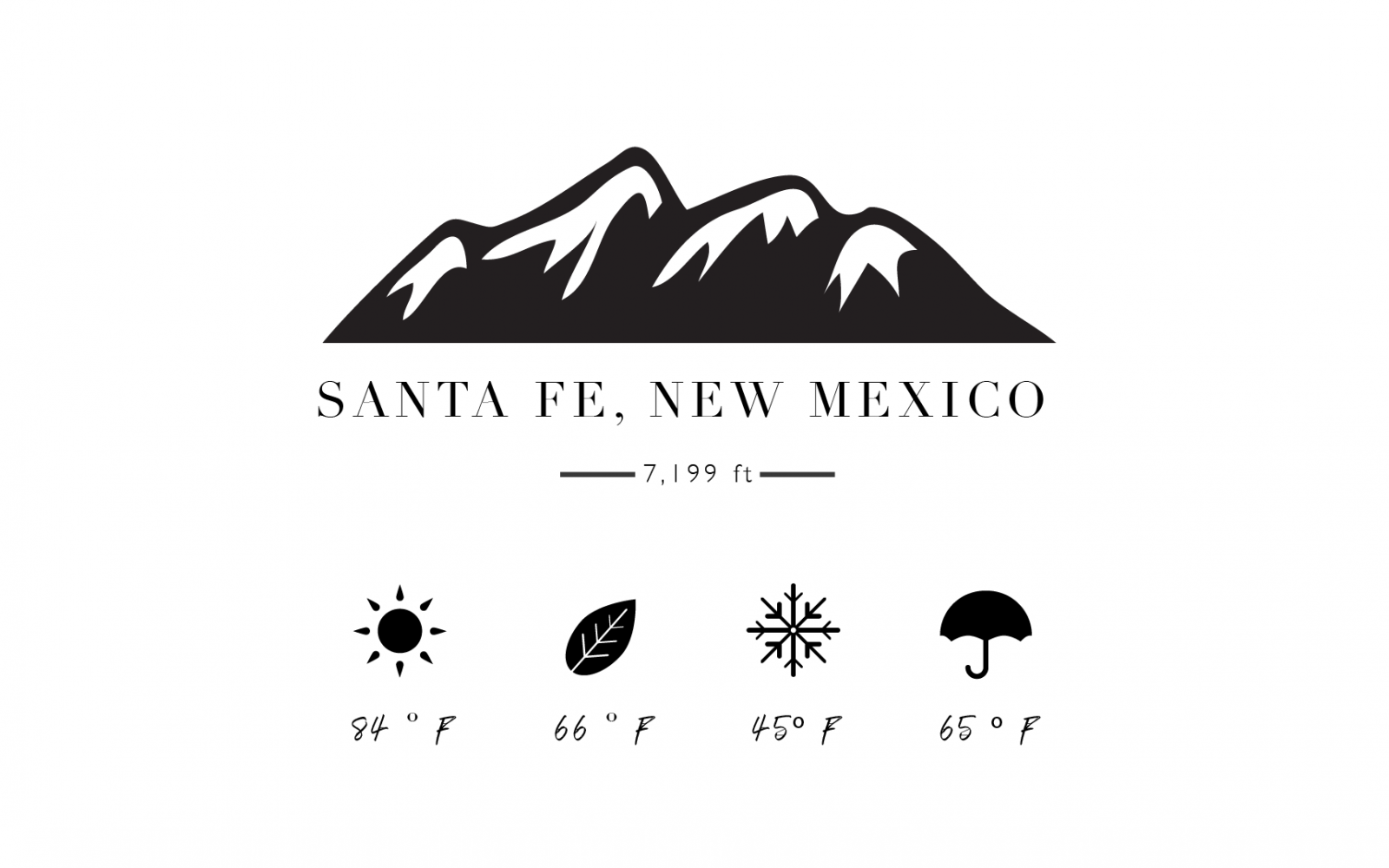 Originally founded as a Spanish colony in 1610, New Mexico's capital, Santa Fe, is located in the Sangre de Cristo foothills. Recognized for its Pueblo-style architecture and artistic flare, this city is the perfect choice for brides looking for a destination wedding location with history and culture.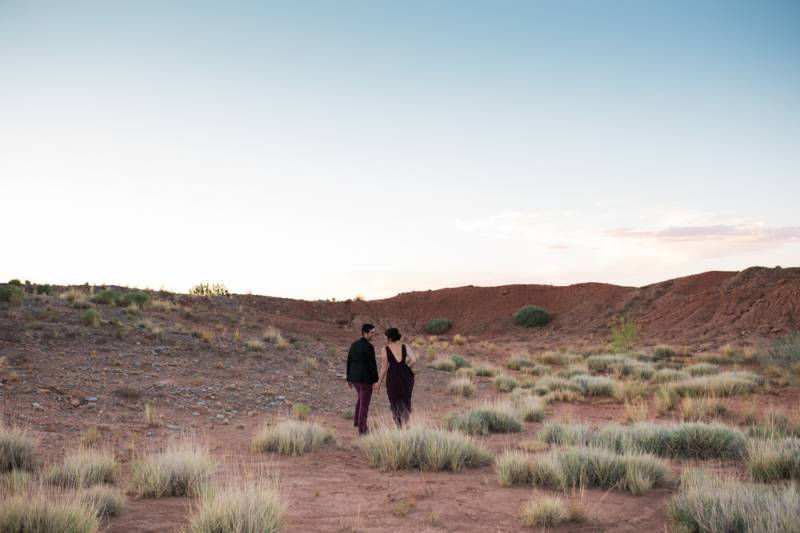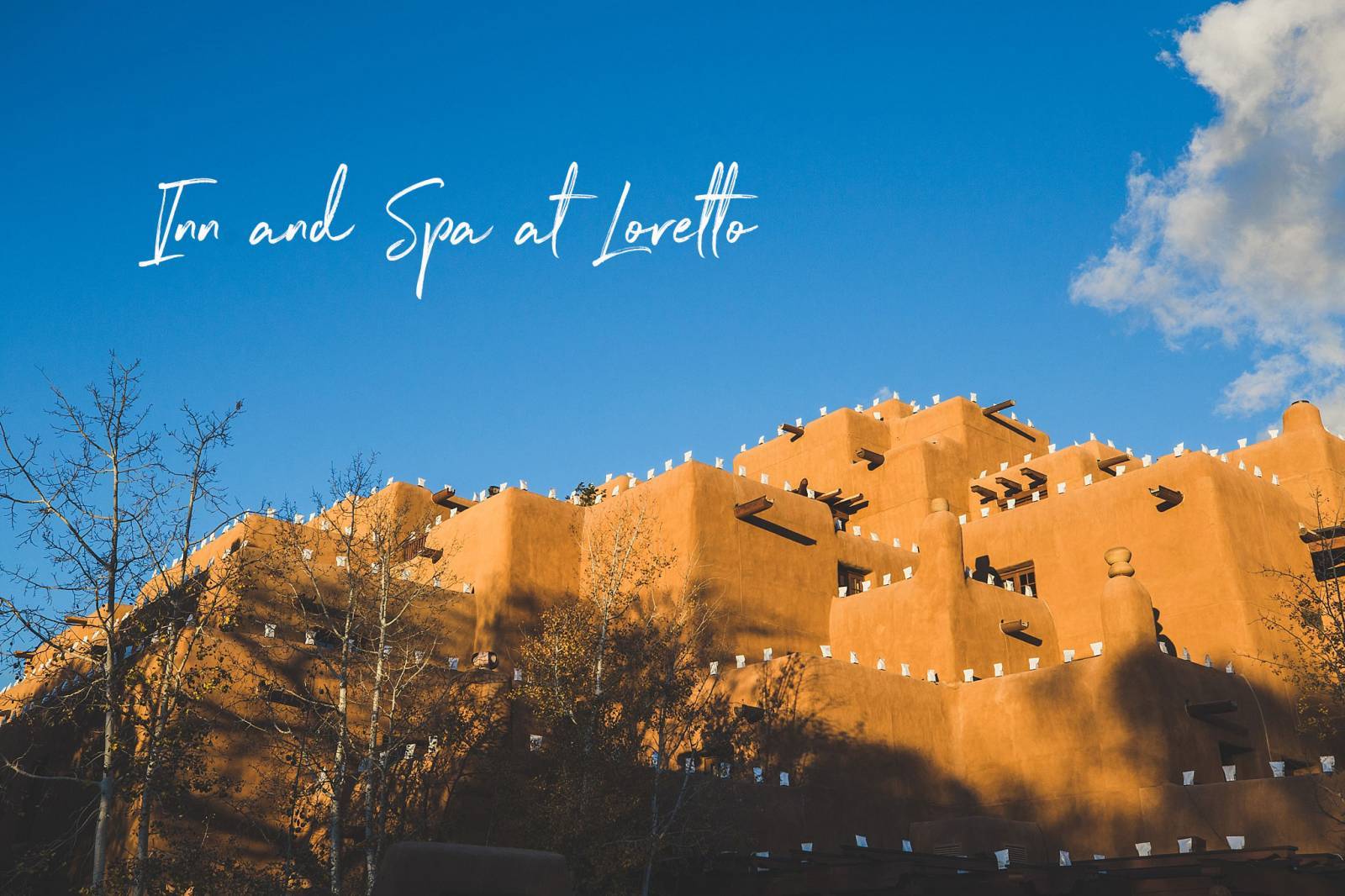 If you are looking for authentic New Mexico accommodations, this boutique hotel in the heart of the city is a perfect choice. The hotel is immersed in the culture of New Mexico and is a luxurious getaway with iconic adobe architecture and stunning local artwork. With the city's only Penthouse suite, this hotel and spa is the perfect space for you to unwind before and after your big day!
Embodying the authentic spirit of Santa Fe, the Hotel St. Francis is a boutique hotel located just one block from the historic plaza. Offering amenities such as an onsite restaurant, indoor/outdoor patio seating and event space, this hotel allows guests to be immersed in Santa Fe's cultural setting, while enjoying rest and relaxation.
Located on 70-acres of breathtaking beauty, the Sunrise Springs resort truly embodies the culture and feel of Santa Fe. This tranquil oasis offers 32 garden view rooms, integrative spa, private outdoor pools, green house, amazing restaurants, yoga and fitness studios, and 27,000 square feed of event space, ensuring everything you need for your destination wedding experience.

Four Seasons Hotel Resort Rancho Encantado Santa Fe
Found in one of the most gorgeous and romantic getaways in the country, the Four Seasons Resort Rancho Encantado is a luxurious haven in the heart of New Mexico. A wedding at the Four Seasons offers scheduled space for alone time, couples' spa experiences, and romantic moments under desert sunsets. Choose from a variety of beautiful spaces including a grand ballroom, outdoor terraces and garden spaces.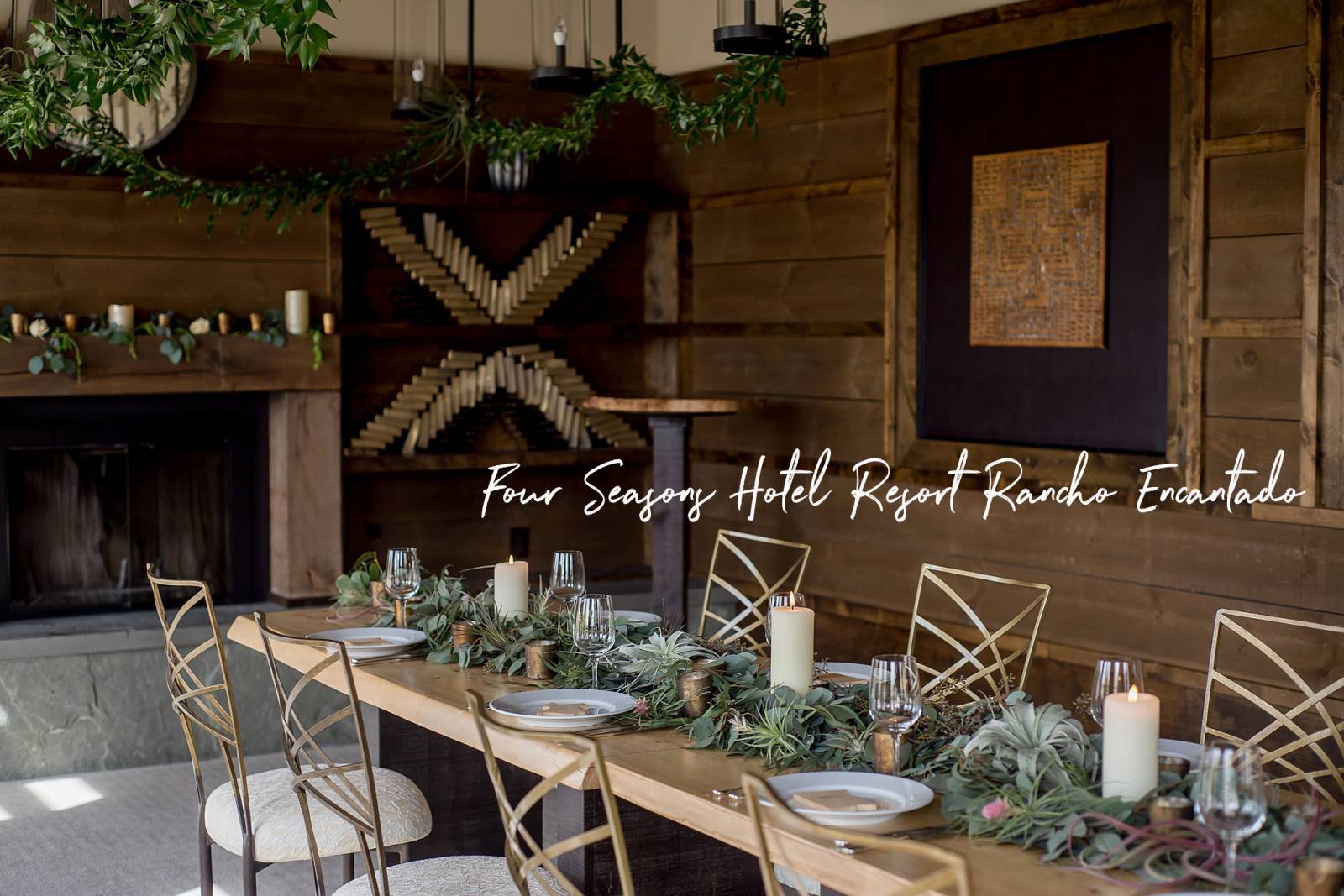 Recognized as one of the premier Santa Fe hotels, the El Dorado is a luxurious hotel and spa located near the Historic Santa Fe Plaza. Plan your destination wedding amongst the beauty of the Sangre de Cristo Mountains and Southwestern ambiance. With options including a non-denominational chapel, grand ballrooms, and an elegant penthouse patio, the El Dorado has a perfect space suited to your individual wedding needs.
Immersed in tradition, La Fonda on the Plaza provides an elegant location for a memorable Santa Fe wedding. The various venues at La Fonda offer authentic New Mexican décor, romantic spaces, delicious catering services and luxurious accommodations for you and your guests. With four event spaces and a breathtaking backdrop for your big day, La Fonda on the Plaza is sure to wow both you and your guests.

Recognized as a Santa Fe landmark location, the Compound Restaurant offers indoor and outdoor dining spaces for intimate groups and large-scale events. The restaurant will work with you to plan your event, including menu selections, wine pairings, and details to personalize your rehearsal dinner. With two private dining room options available, as well as outside patio dining, this adobe homestead is the perfect place to host your guests before the big day!
If you are looking for an authentic Santa Fe dining experience, you have to check out El Farol. Known as Santa Fe's most historic and iconic restaurant and bar, El Farol features traditional Spanish tapas, dinner shows featuring musicians and dancers, and local artwork. Treat your guests to a memorable dining experience and kick off your wedding day with Santa Fe flare!
Known as a true Santa Fe tradition, La Casa Sena features New American West cuisine, inspired by New Mexican influences and seasonal favorites. Located downtown in one of the oldest surviving houses in Santa Fe, the restaurant offers three dining locations including the main restaurant, bar and the Cantina, a nightly cabaret location.

Your guests will love taking in the sights and activities in Santa Fe. Filled with numerous things to do, this New Mexican city offers something for everyone and is sure to complement your destination-wedding weekend. For guests looking for something active, Santa Fe is rated as a top ten mountain biking destination in the country and offers many bike trails and paths.
Recognized as the number one cultural destination in the world, Santa Fe has 8 North American Pueblos located in the mountains that will allow you to learn more about the history and culture of the area. The area also offers various museums, tours, and historic sights for the history lovers in your group!