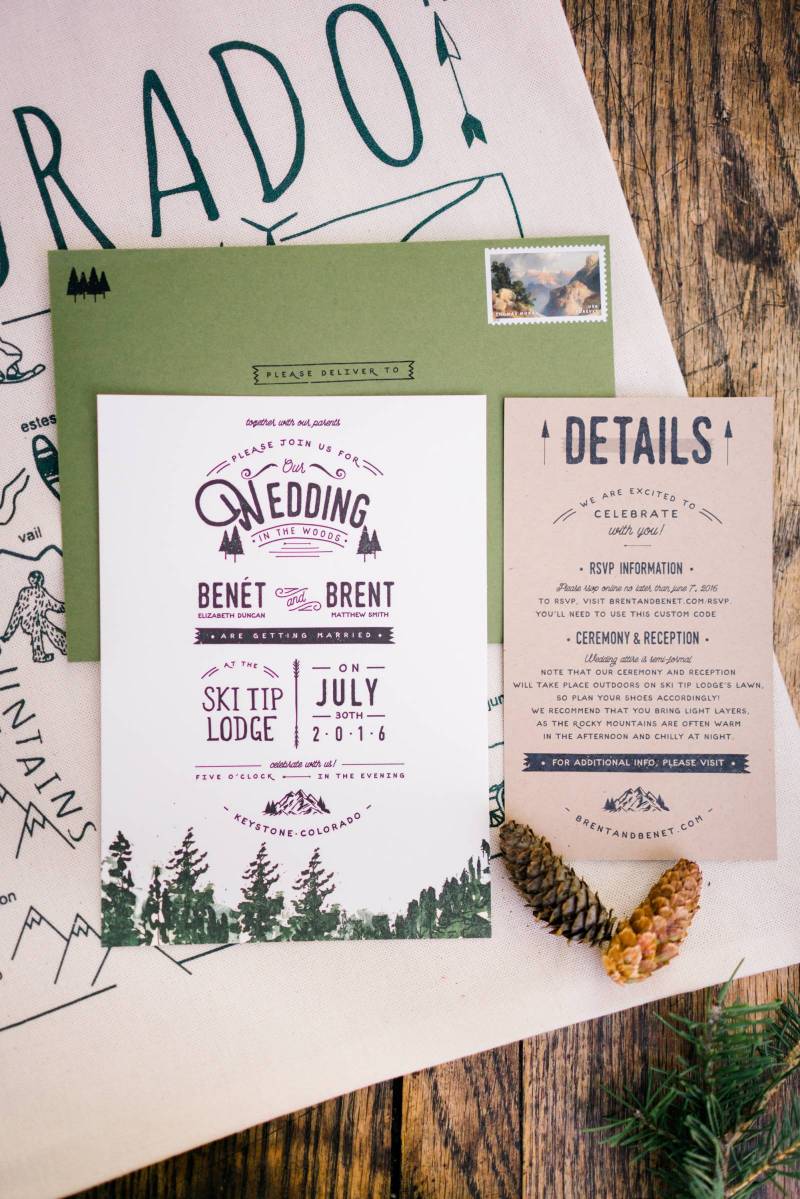 When city dwellers Benet and Brent wanted to treat their guests to a wedding weekend to remember, they told them to pack their bags and meet them in Colorado! From a log ski house, to thick alpine forests, and a photobombing squirrel, B+B's nuptials were earthy and romantic.
The natural beauty of the mountains was the perfect backdrop for the muted color palette and soft florals. Guests toasted the newlyweds in the crisp Colorado air, surrounded by warm and rustic details - like some of the prettiest pie we ever did see! And though they partied where the wild things are, all the joy and laughter managed to keep the critters away.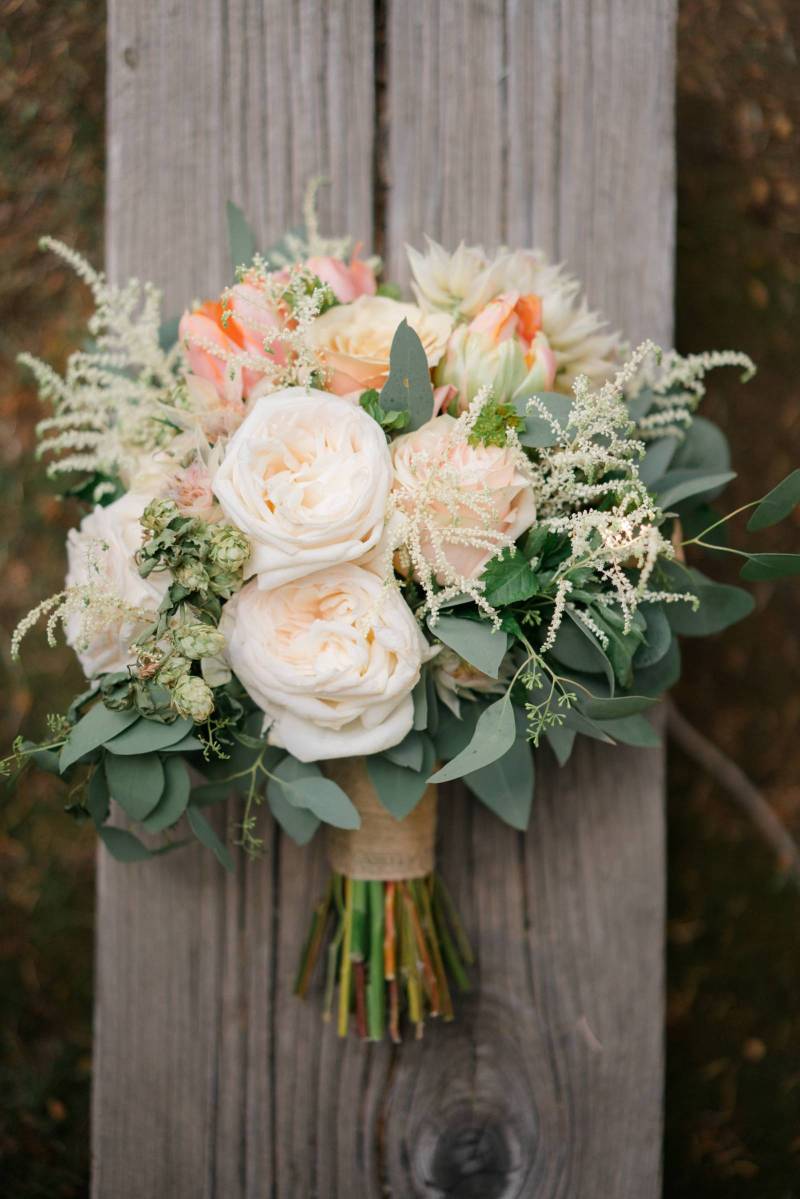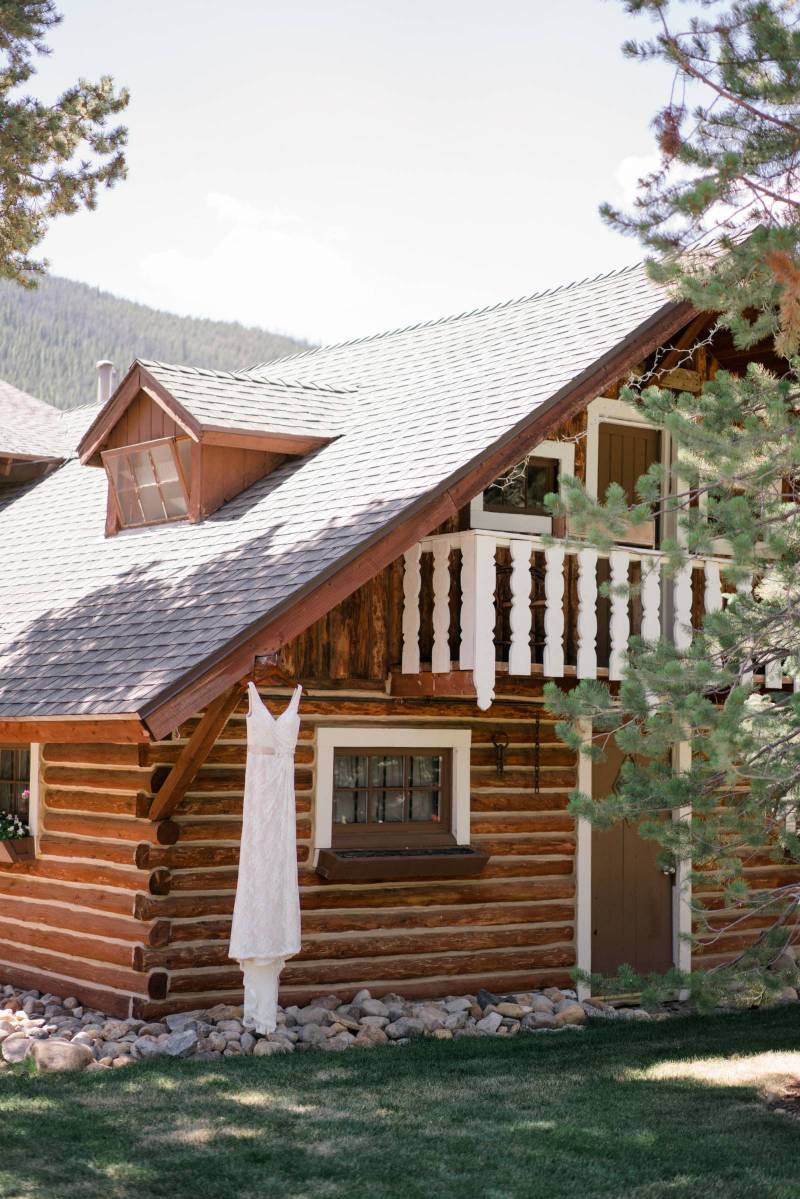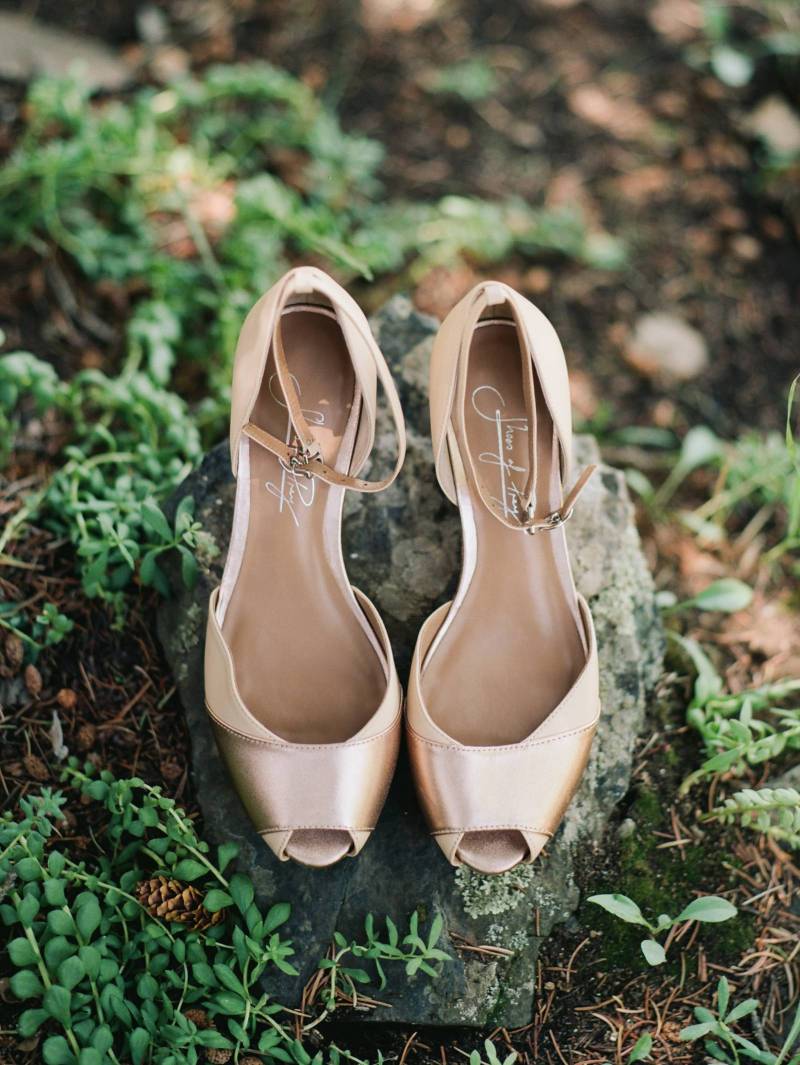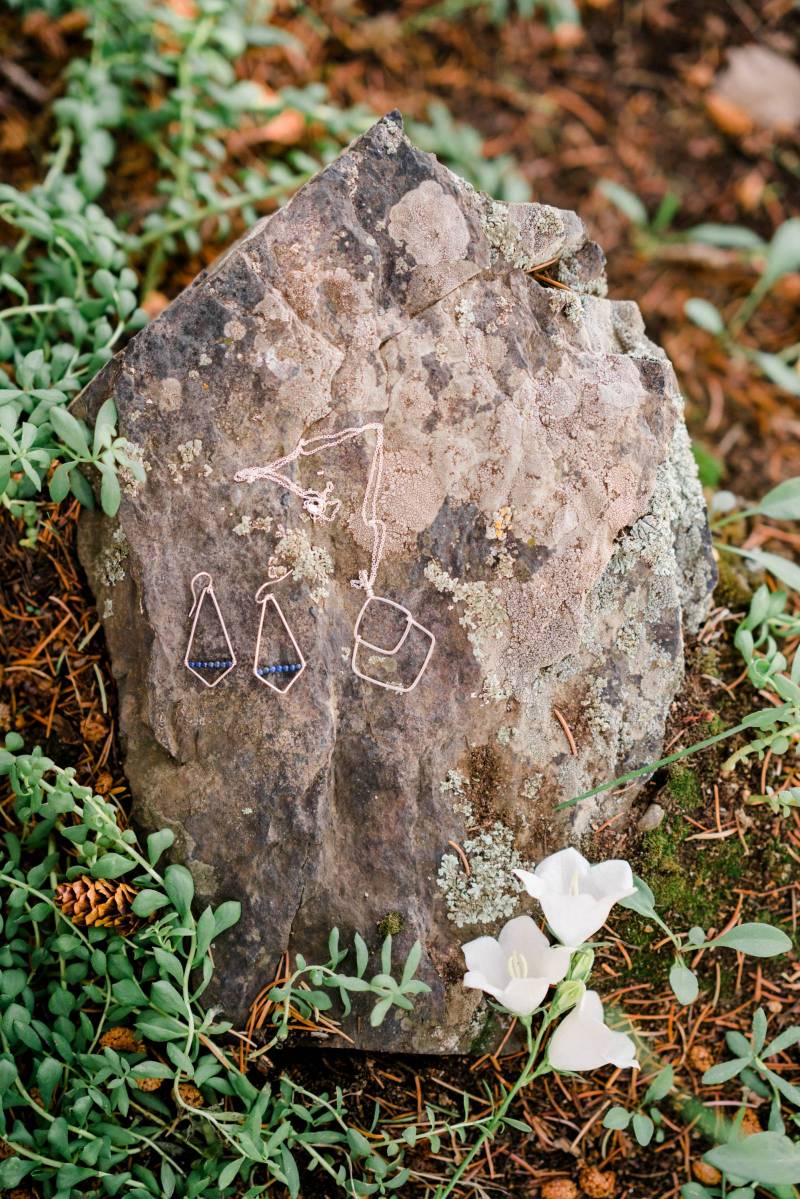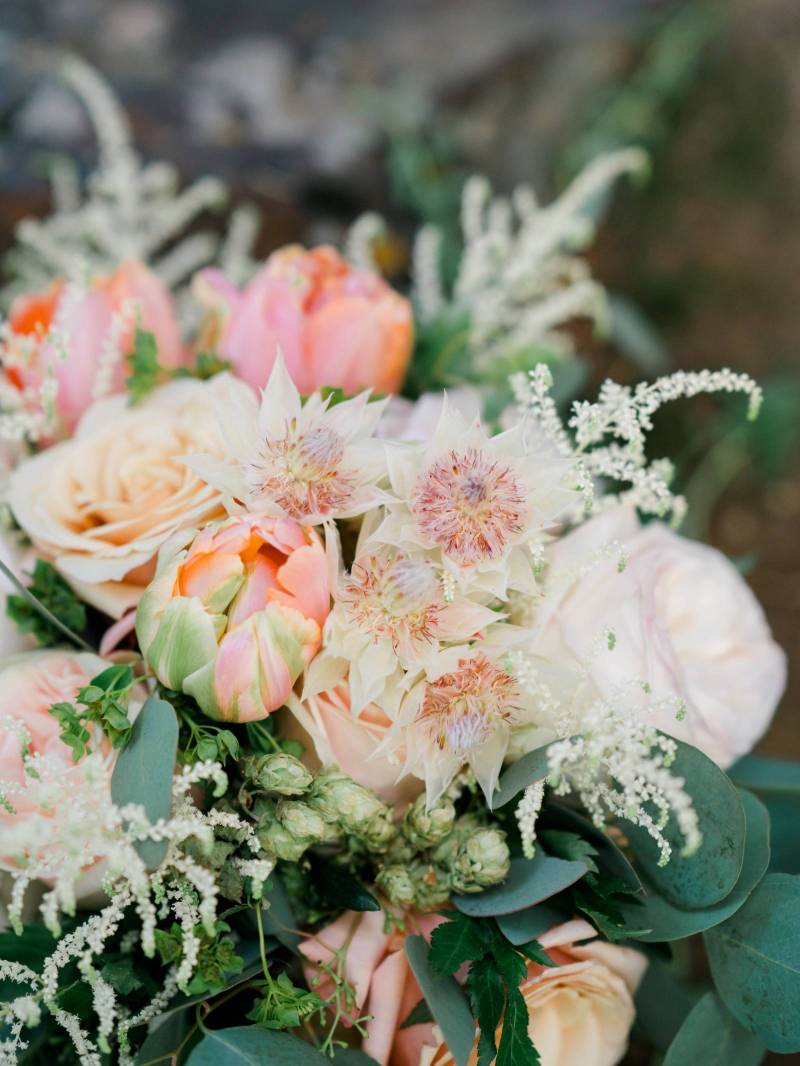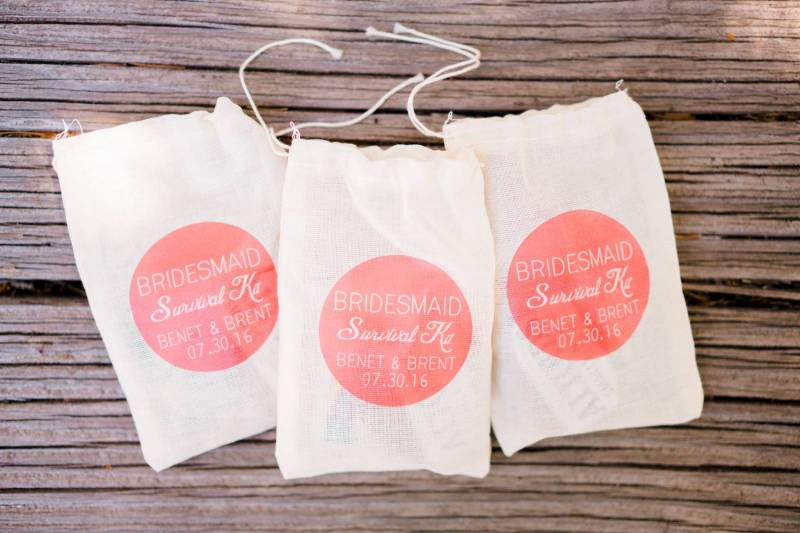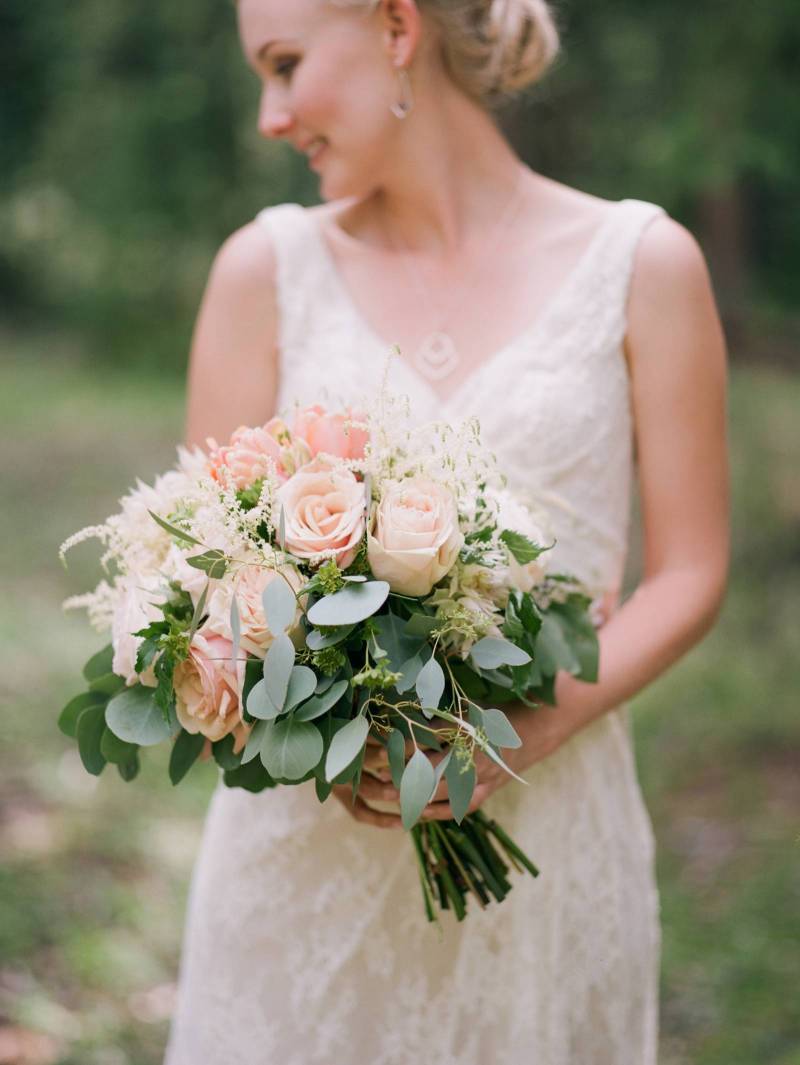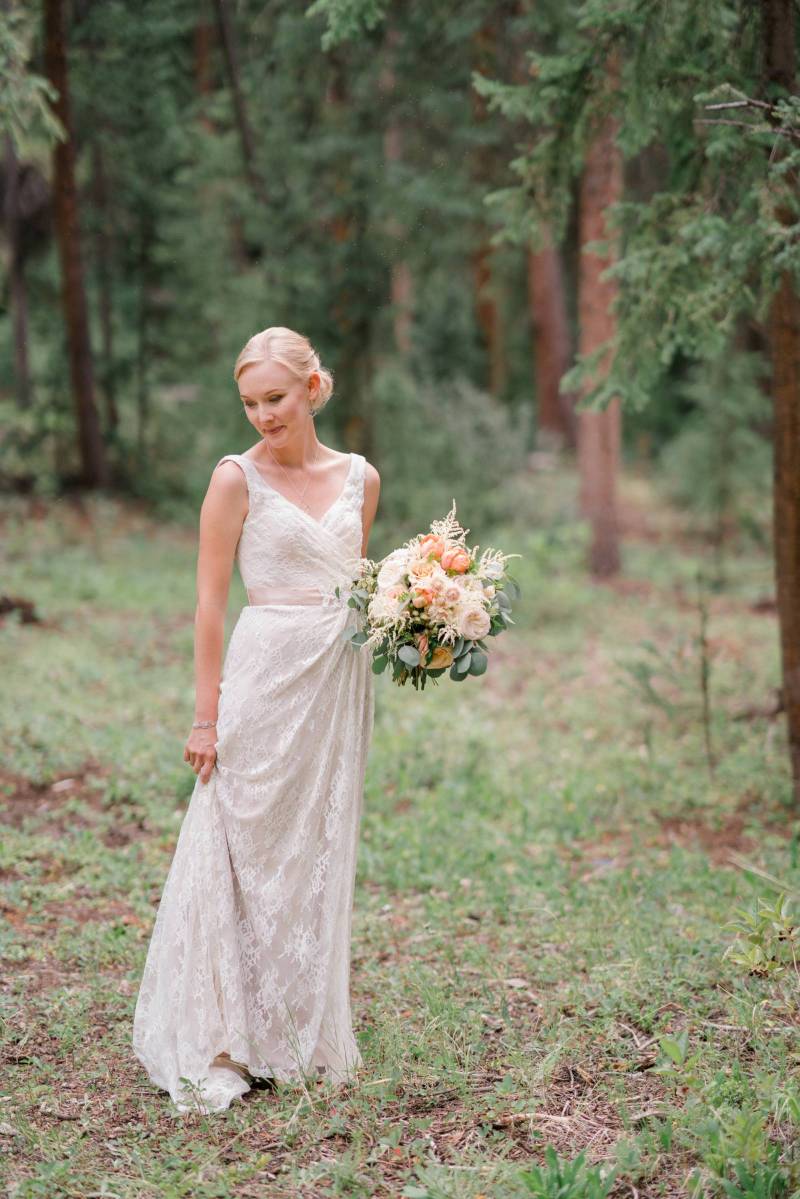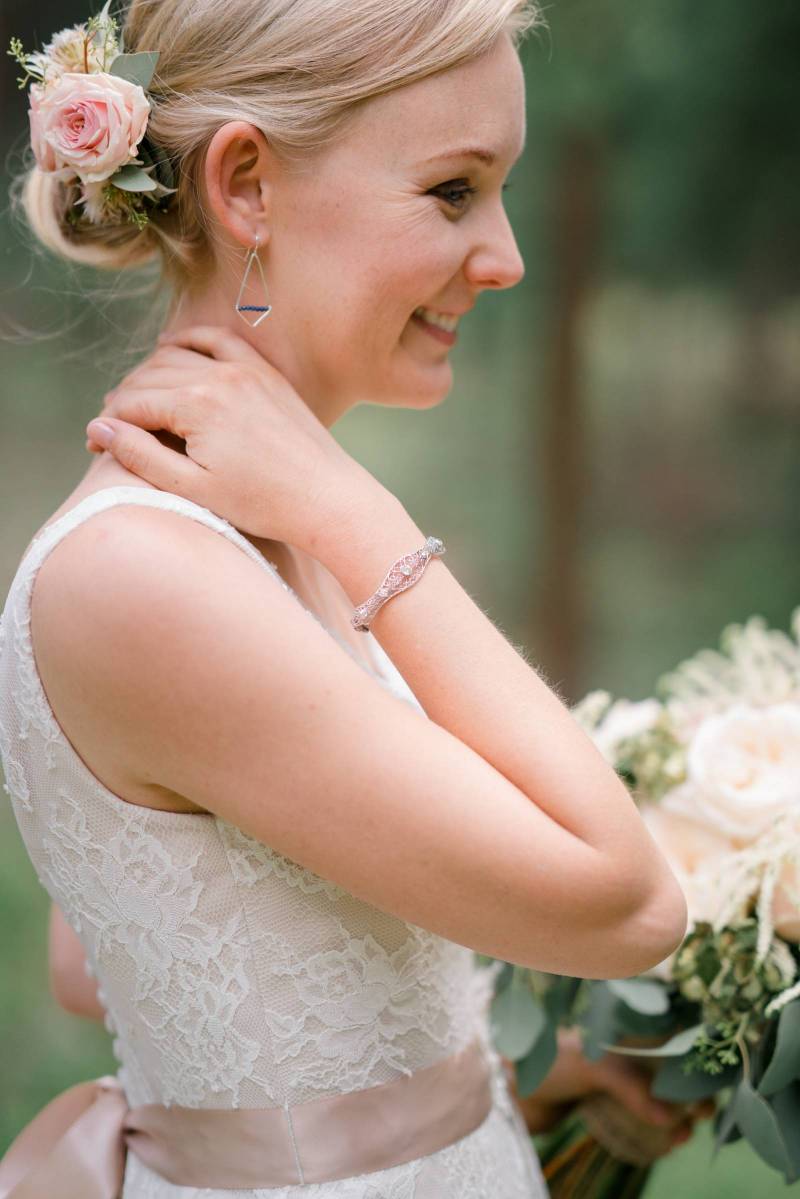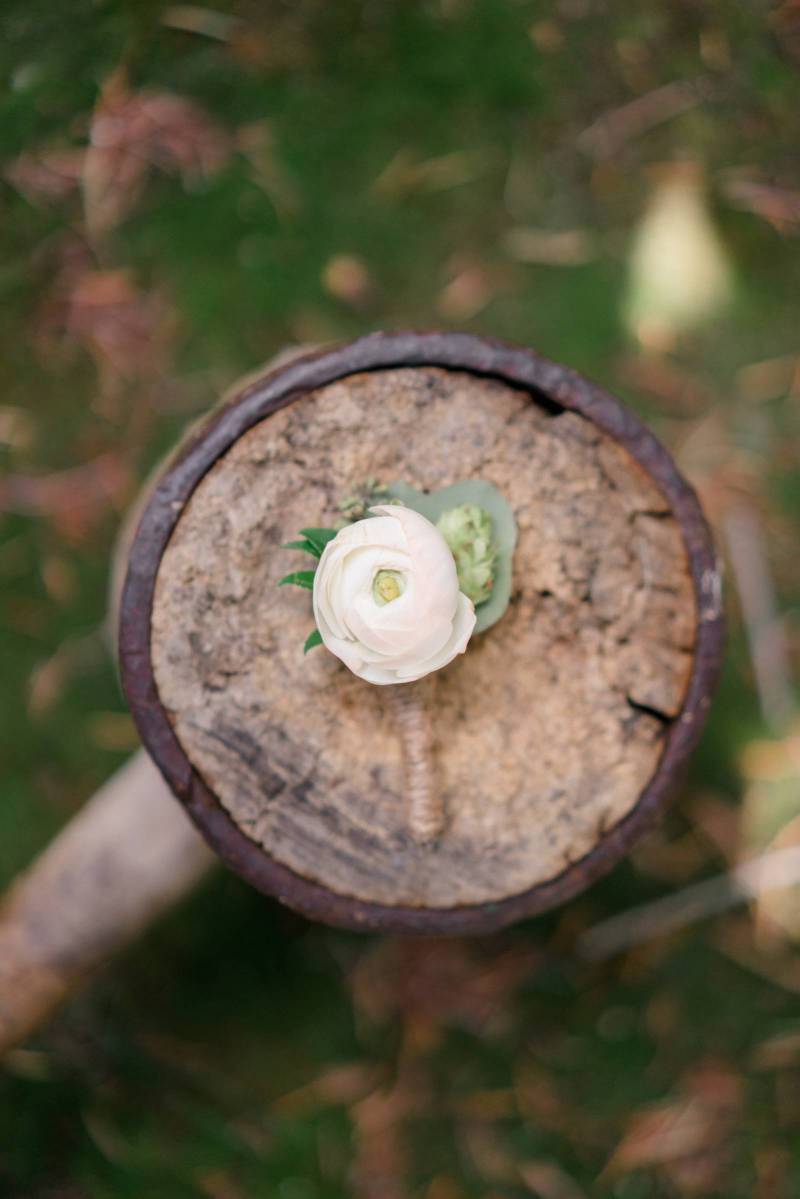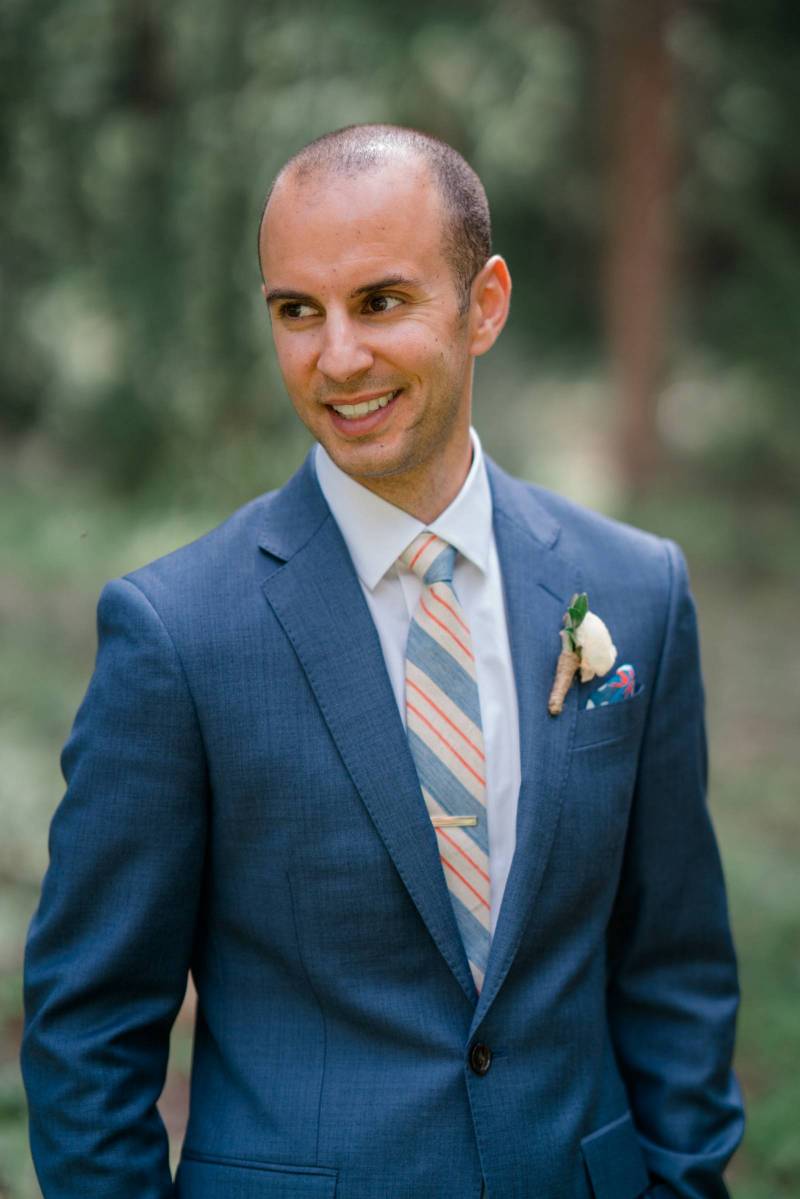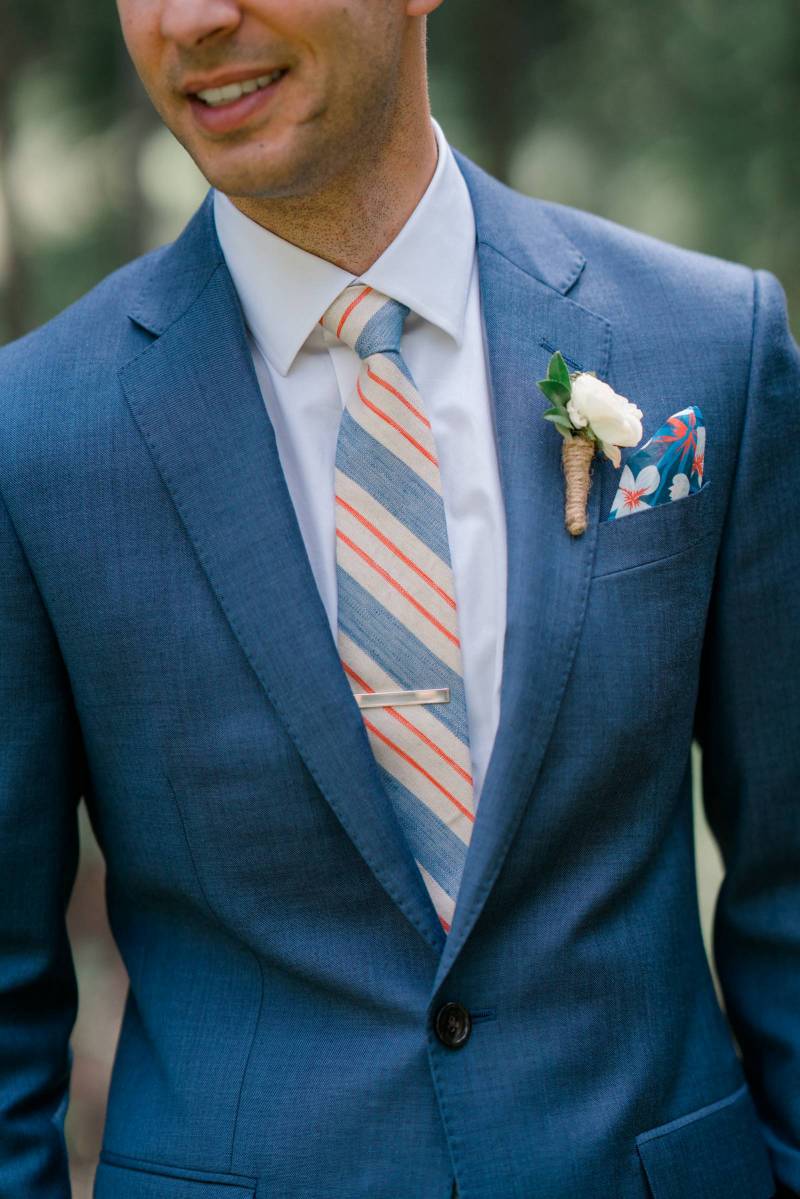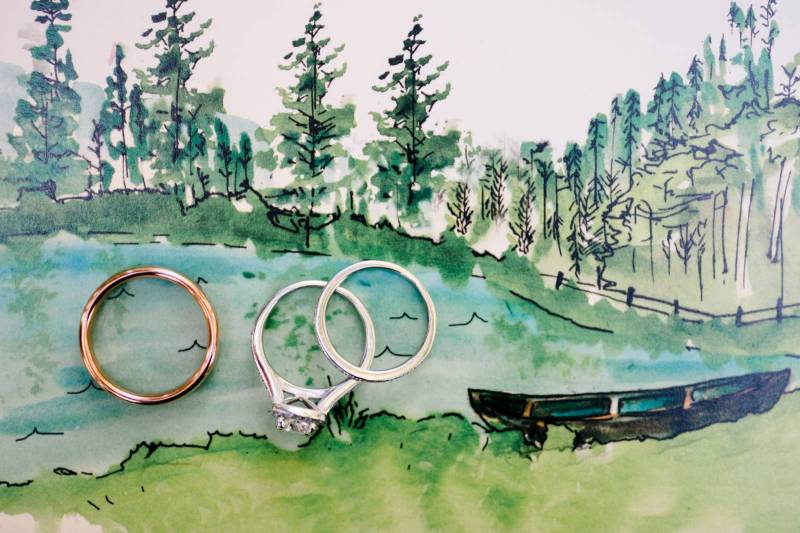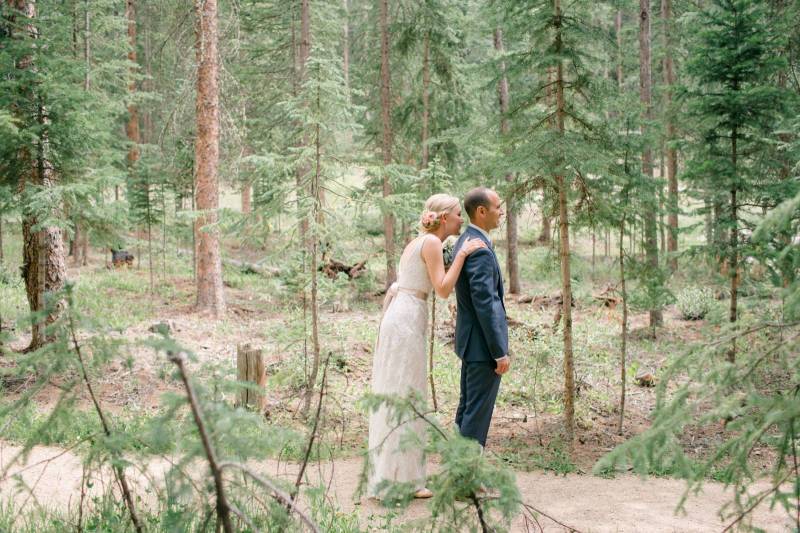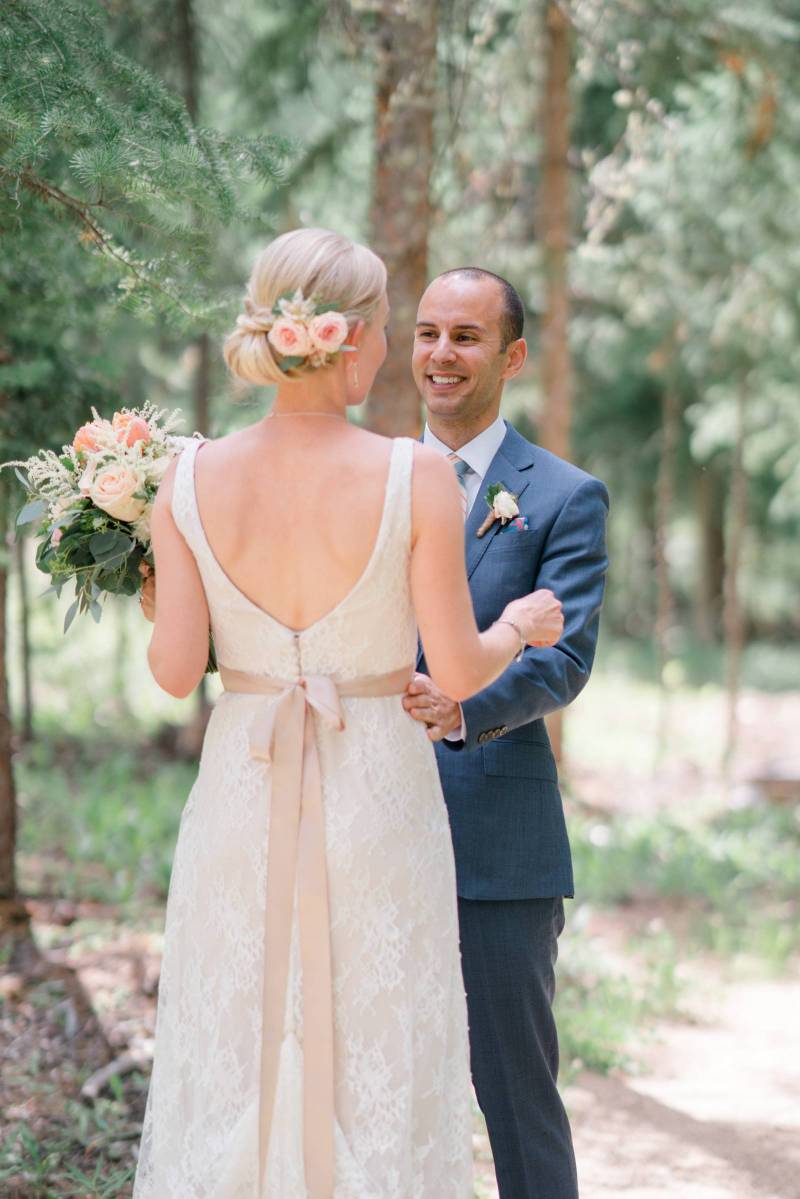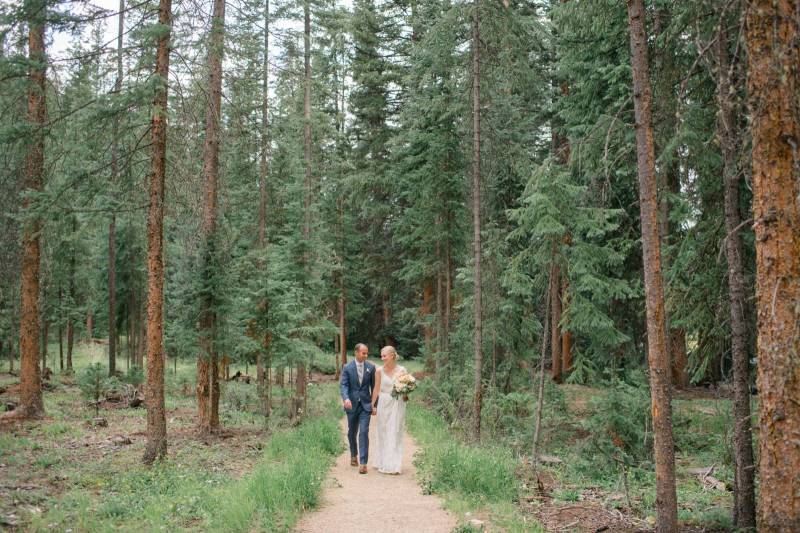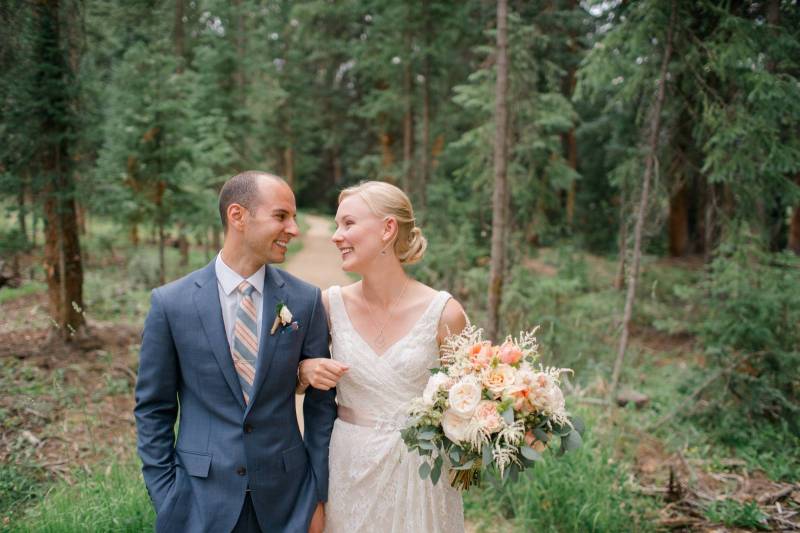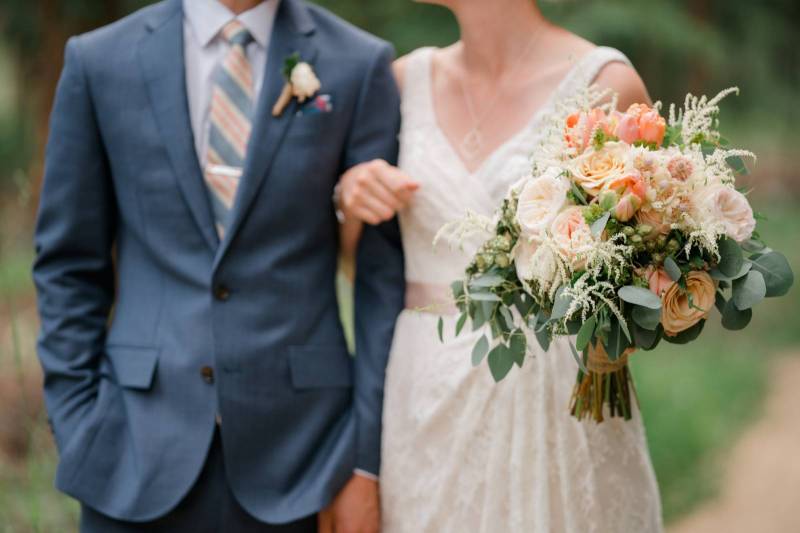 A snippet about the couple, from the bride, Benet: We met in college over a decade ago, and we've been together ever since. When we got engaged under shooting stars (at the Grand Canyon!), we knew we wanted our wedding to be outdoors in an intimate setting with our closest family and friends. But where? Colorado stole our hearts when we moved there years ago, but we had since moved back to the San Francisco Bay Area. After searching for the perfect venue in California, we realized that there was nothing that was quite "Colorado enough" for us... So we asked, "Why not get married there?" We quickly realized the idea of sharing our love for Colorado with our closest friends and family, was the one that excited us the most. We were lucky to find the perfect wedding planner who guided us every step of the way, despite being out-of-state. She led us to the cozy, beautiful Ski Tip Lodge in Keystone, and everything else fell into place.
Our wedding day turned out amazing and went off without a hitch. Our highlights included the first look and pre-wedding photos with friends (so many happy tears!); the weather changing quickly to go along with the Irish blessing our celebrant recited ("wind at our backs, sun at our face"); celebrating Brent's Lebanese heritage by dancing the dabke; Brent's impromptu dance-off with his dad; and the hilarious, thoughtful toasts from the Father-of-the-Bride and our friends. We even worked with the Keystone chef to send guests home with truffles made from Hoppin' Frog beer, an Ohio brewery owned by Brent's cousin. We loved how personal so much of our wedding was!
We owe a lot of our wedding's awesomeness to the team that surrounded us, with flowers more gorgeous than we could've imagined; a DJ who played the perfect music; a chef who created a delicious collection of cakes, pies, and truffles; the best, most calming and kind photographers; and an experienced wedding planner that was a pleasure to work with. We are truly lucky!