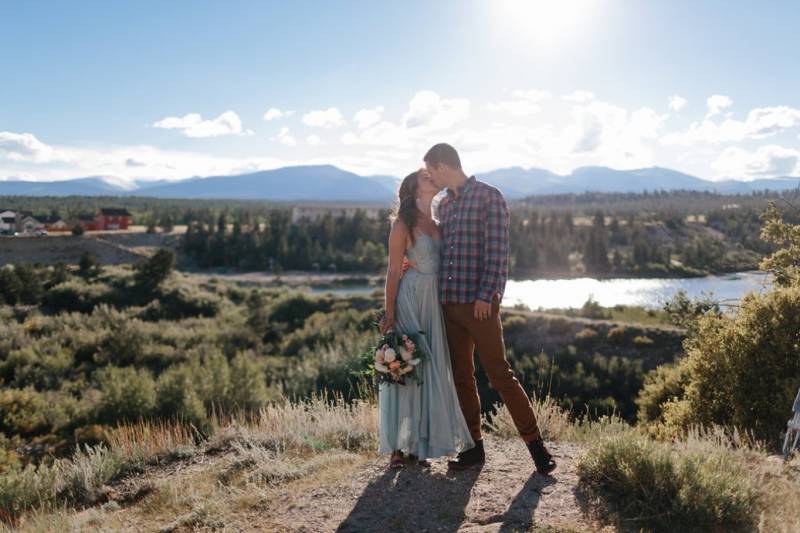 Elopements, by historical definition are sudden, secretive and far away from the couples place of residence. RMB is a huge fan of a gorgeous elopement and don't see why they aren't lovingly planned, shared with the world and kept close to home. Why on earth would those of us who are lucky enough to live in the Rocky Mountain's want to venture far away from our stunning residence? This lovely elopement inspiration reminds us how truly fortunate we are!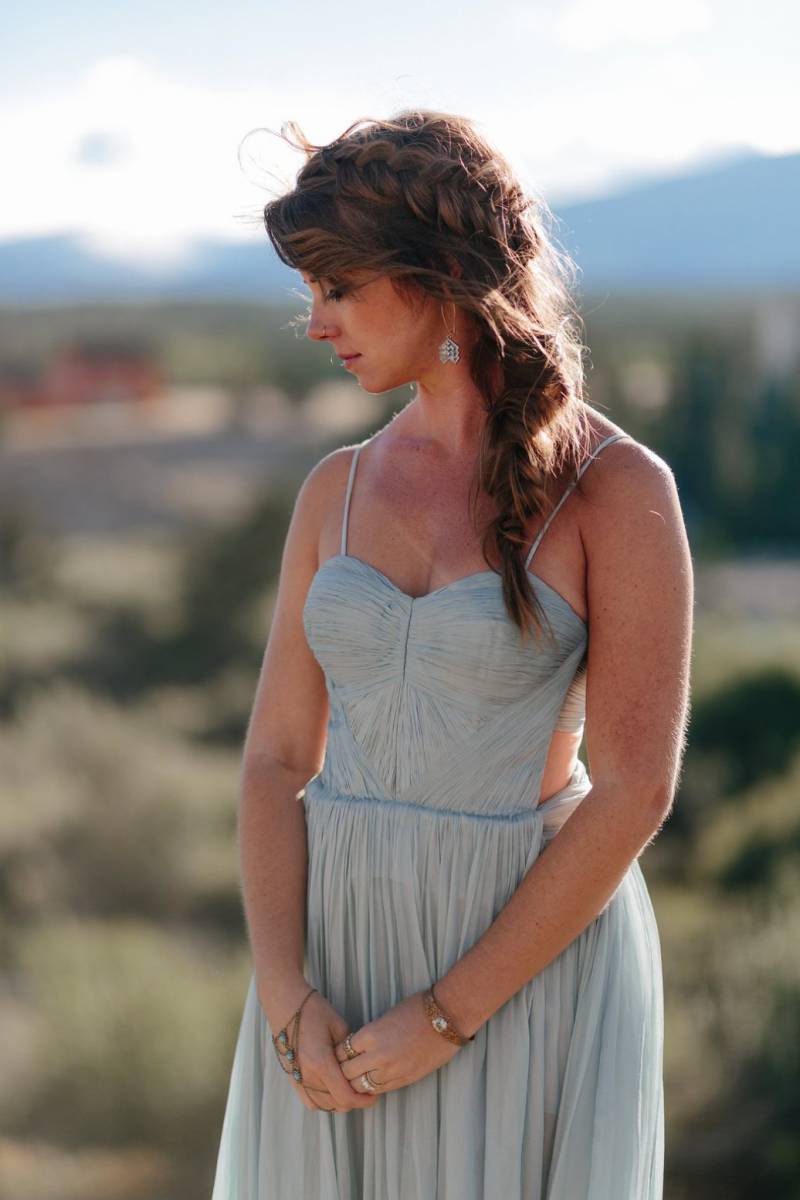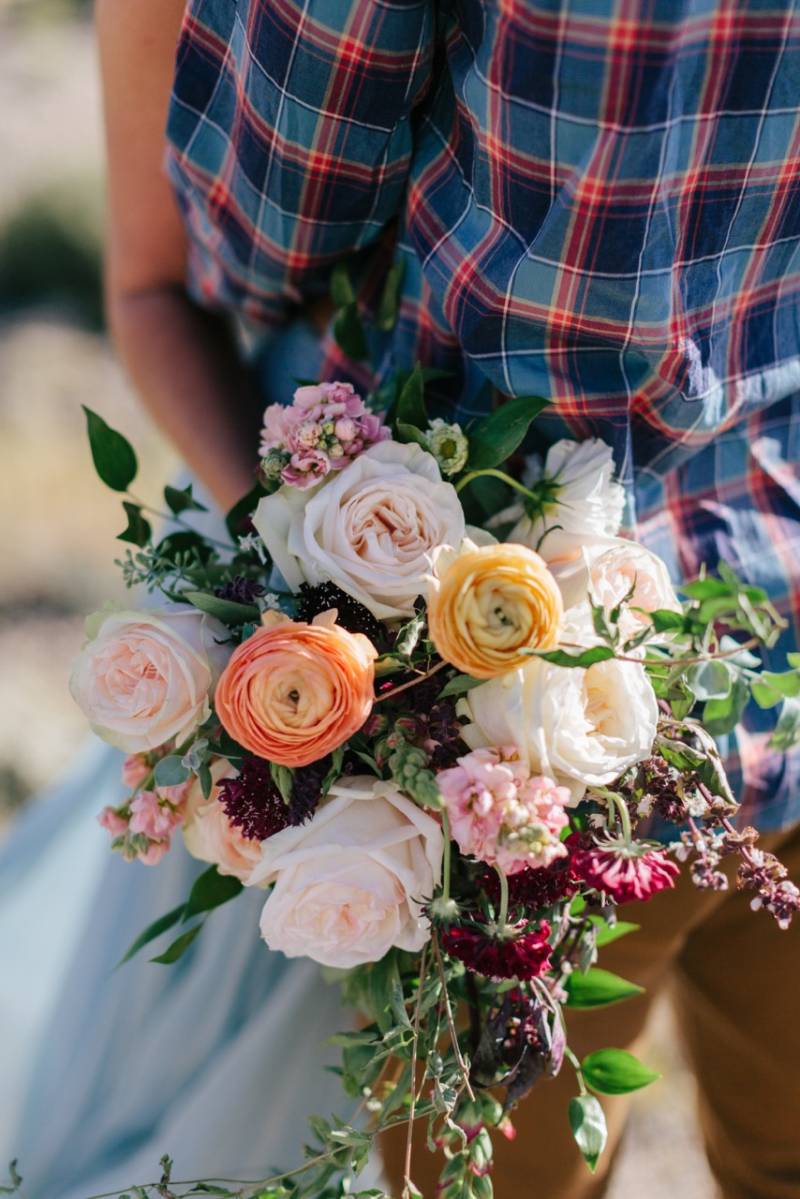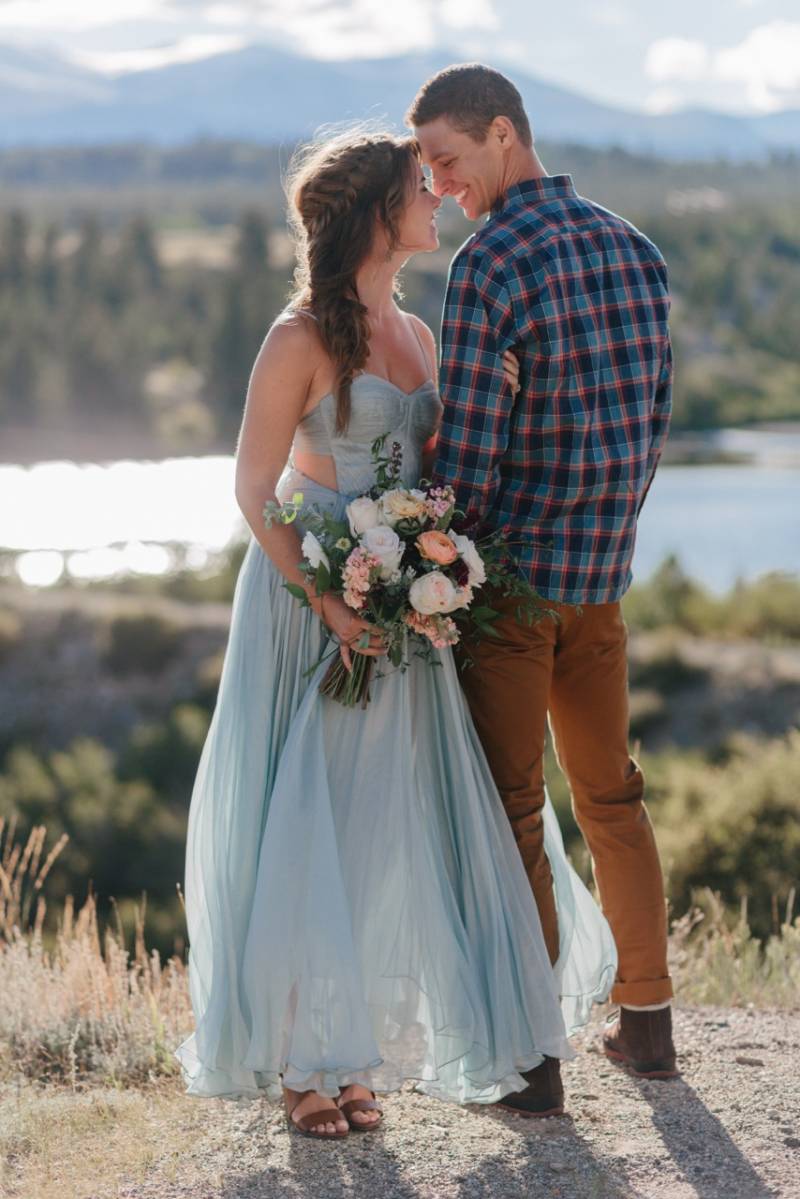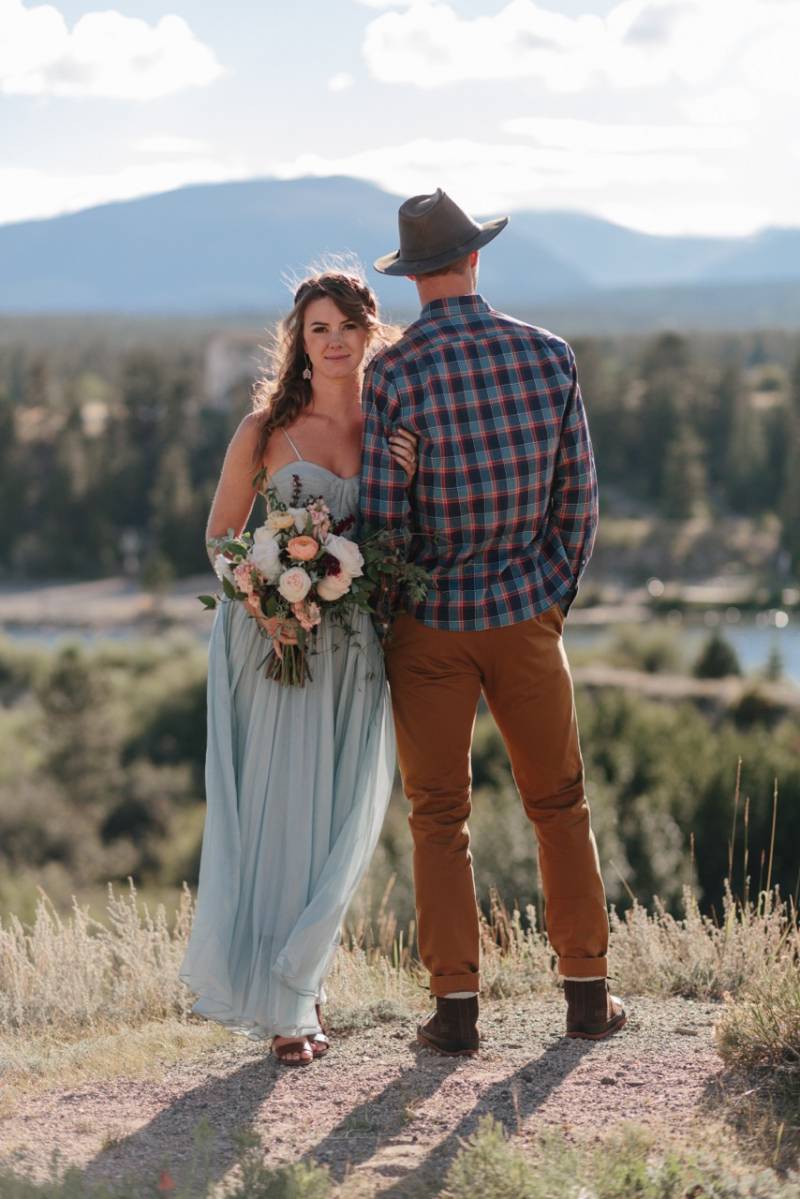 From the Photographer, Michelle Scott: We wanted to create a little Bohemian, small town, mountain elopement inspiration for Corbin & Hank set against the Colorado Rockies. Inspired by the natural tones of fall and the mountain skies, we chose a blue vintage silk dress from Gossamer. We wanted to give brides that were looking for something different than white some inspiration and the more neutral blue tones look stunning and really complement the natural landscape that surrounds The Rockies. We loved the idea of them eloping in a small mountain town such as South Park, Colorado and then adventuring around in the mountains later on. Such a stunning combination is created when you add a floral crown and a messy Bohemian braid to a darling and free-spirited mountain bride!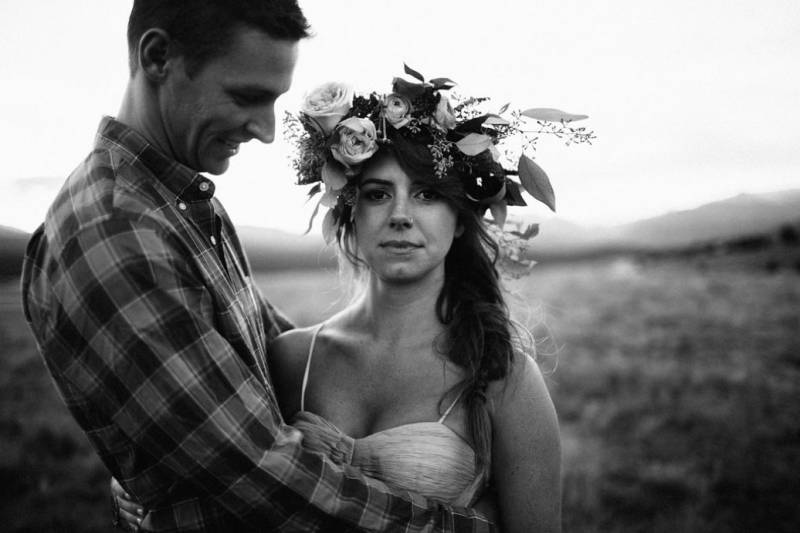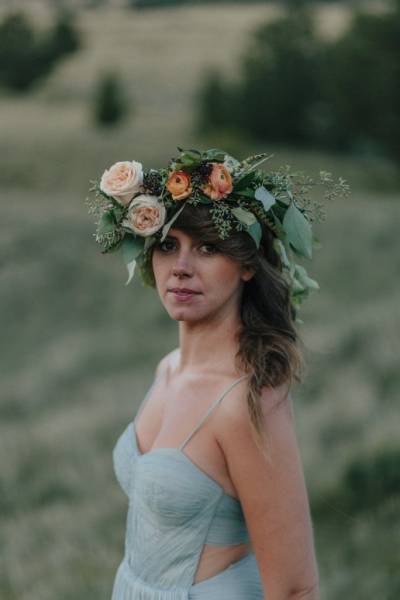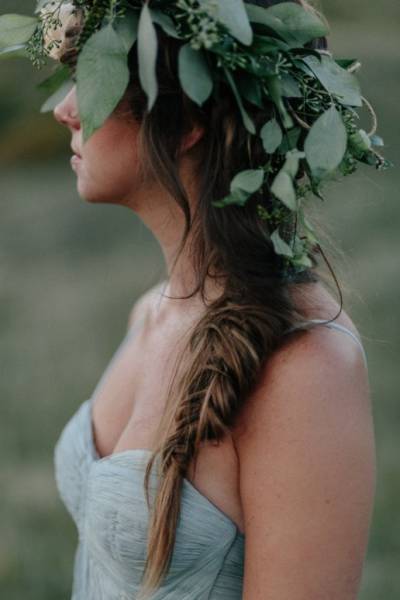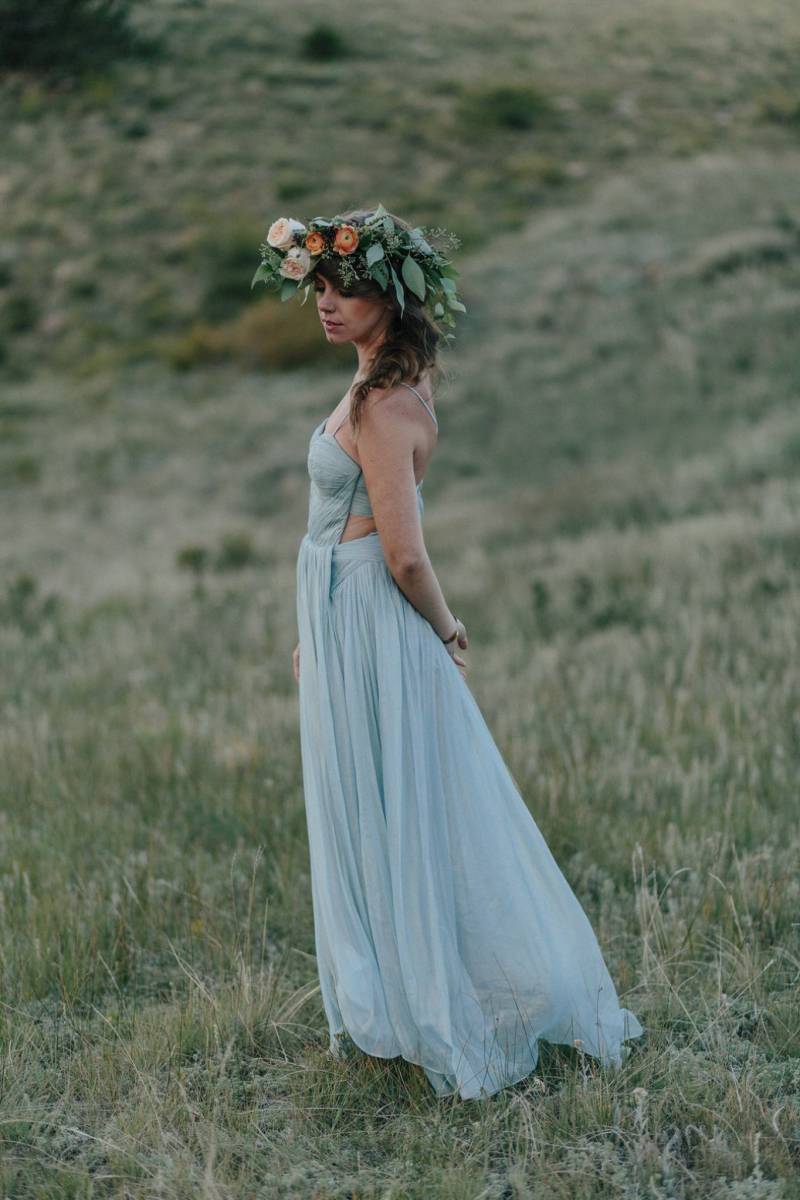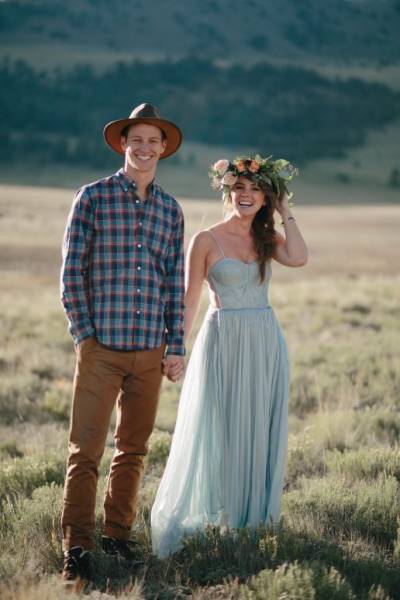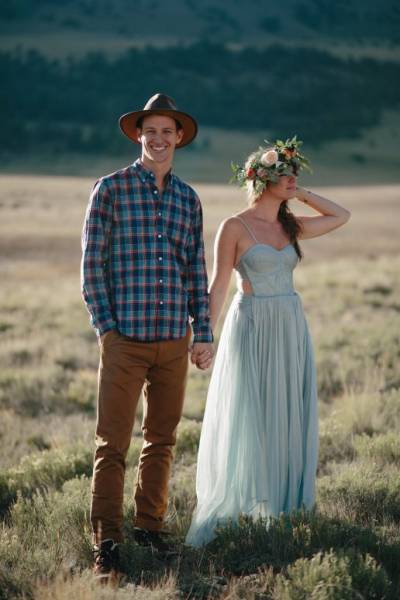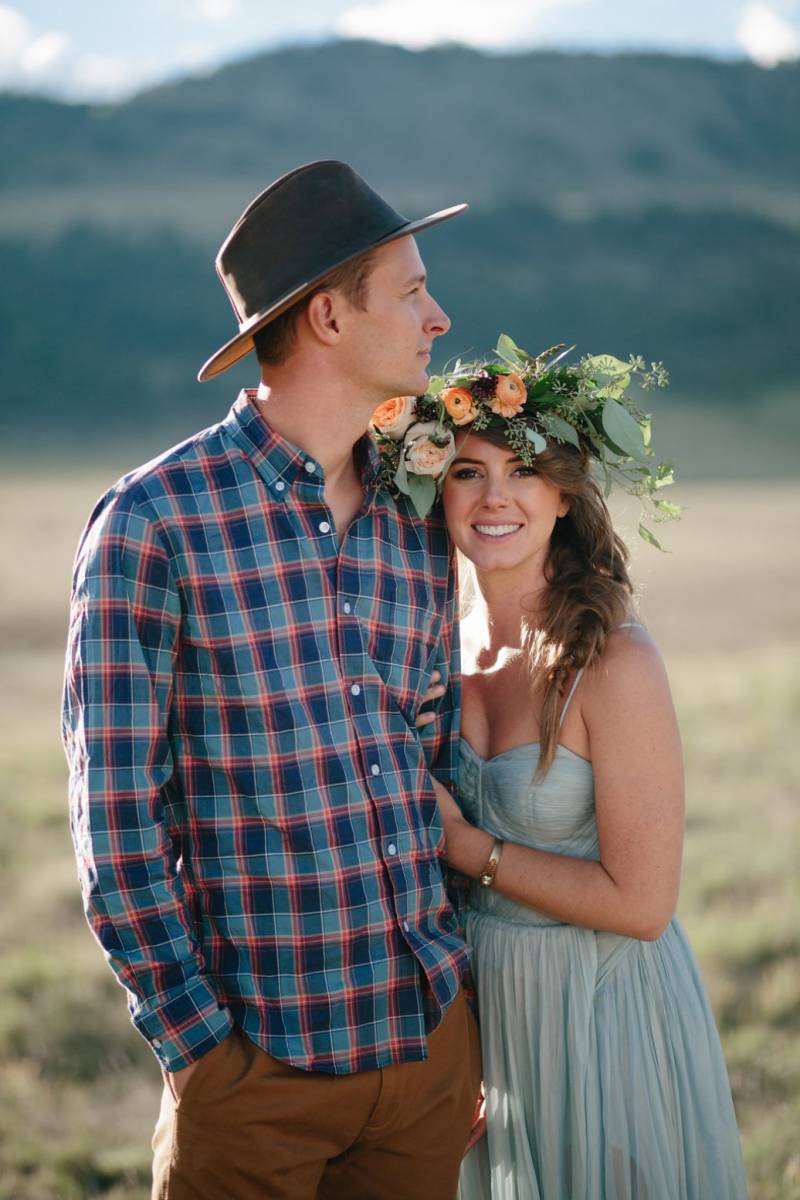 Real Couple, Corbin and Hank's, proposal story from the bride, Corbin's point of view: Hank invited me to go with him to New York City over Labor Day weekend. Hank is a huge tennis fan, so when he told me that the reason we were going was so that he could take me to the US Open, he totally got away with it. I was BEYOND excited to get to go to New York City for the first time. Once we landed, Hank immediately suggested that we go check out Central Park. I didn't really want to go immediately to the park because I was tired from a long day of travel. But, he convinced me that the weather was going to be bad for the rest of our stay (which was true) so we should go ahead and go so that we can see the park on a rain-free day. Once we got there, Hank started to act a little weird. I completely disregarded it because I was finally seeing Central Park in person; I was just trying to take it all in! Meanwhile, Hank was nervously trying to stake out a spot to pop the question! Again, I wasn't really paying any attention to him; Central Park was proving to be the best distraction! Eventually, Hank asked me to follow him to rock that sat along the park's iconic lake. Together we sat and chatted for a bit and then, next thing I knew Hank stood up off the rock and got down on his knee. I didn't understand what he was doing at first until he said "Corbin, I have been wanting to do this for a long time…." When Hank started to cry (happy tears) it really hit me…'Oh my goodness, Hank Grant is asking me to marry him!!!!!!' Of course, I said yes!!!! And after a couple hugs and kisses, Hank went on to tell me that he and my friend, Lauren, a jeweler, had designed this one of a kind ring just for me! I couldn't believe that he and Lauren had pulled it off! And then, Hank motioned for me to turn and look. I saw Lauren, the jeweler….oh and did I forget to mention she is a photographer too?? taking pictures of Hank and I during our special moment!! It took me a second to figure out exactly what was going on, but when I did, I let out a most happy scream! Since then, Hank and I have had the best adventures and I can't wait for so many more to come!