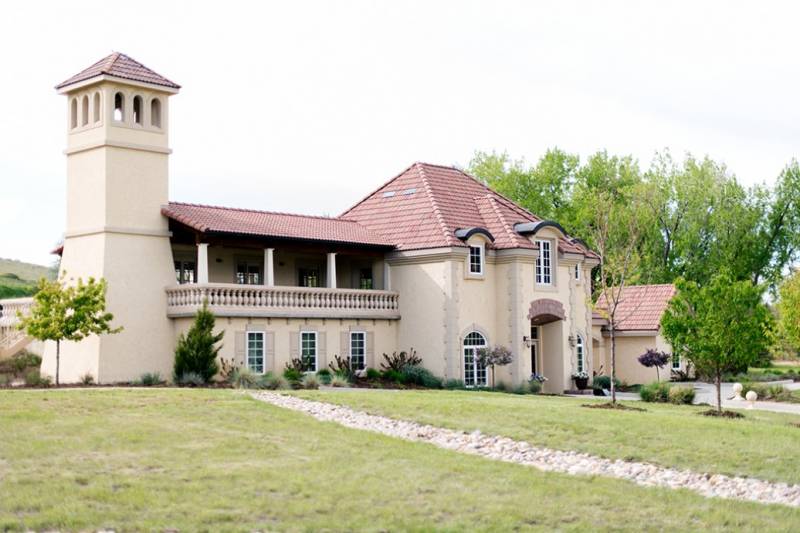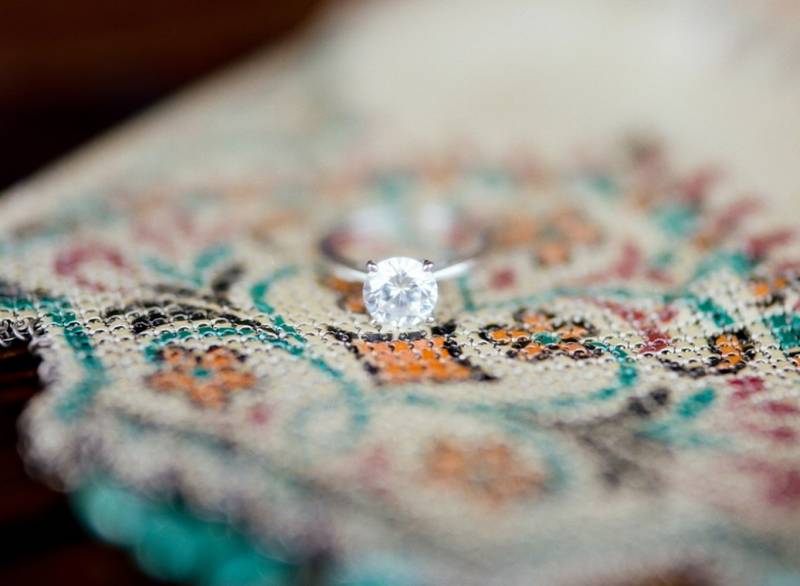 Inspiration Behind the Shoot
"Rancho Ricardo Villa and Gardens is a unique location that was built to mimic a Spanish-style Villa. I personally have always been in love with the Spanish flair of romance, candles, lace and timeless elegance. The dress for our model had to fit the theme--elegant and timeless with a romantic feel and a long vail to complete the look.
We brought in a colorful three tiered cake created by Sweet B's Bakery in Fort Collins to add a bit of fun, and also threw in a few heirloom pieces. One such piece was a vintage enameled mesh purse made in the 20's! The details complemented the decor and played into the old world Spanish styling.
The color palette of the enchanting villa florals made it easy for us to be playful. I wanted colors to pop and be vibrant, but capture undeniable elegance. Blue hues and salmon touches along with purples, yellows, and golds were incorporated into the florals, runner and tableware. Hand-made menus with an intricate edging of gold and beautiful written calligraphy gave the personal touch the rustic barn table needed. I developed an inspiration board, and collaborated with local talented vendors to bring this shoot together. It went seamlessly!