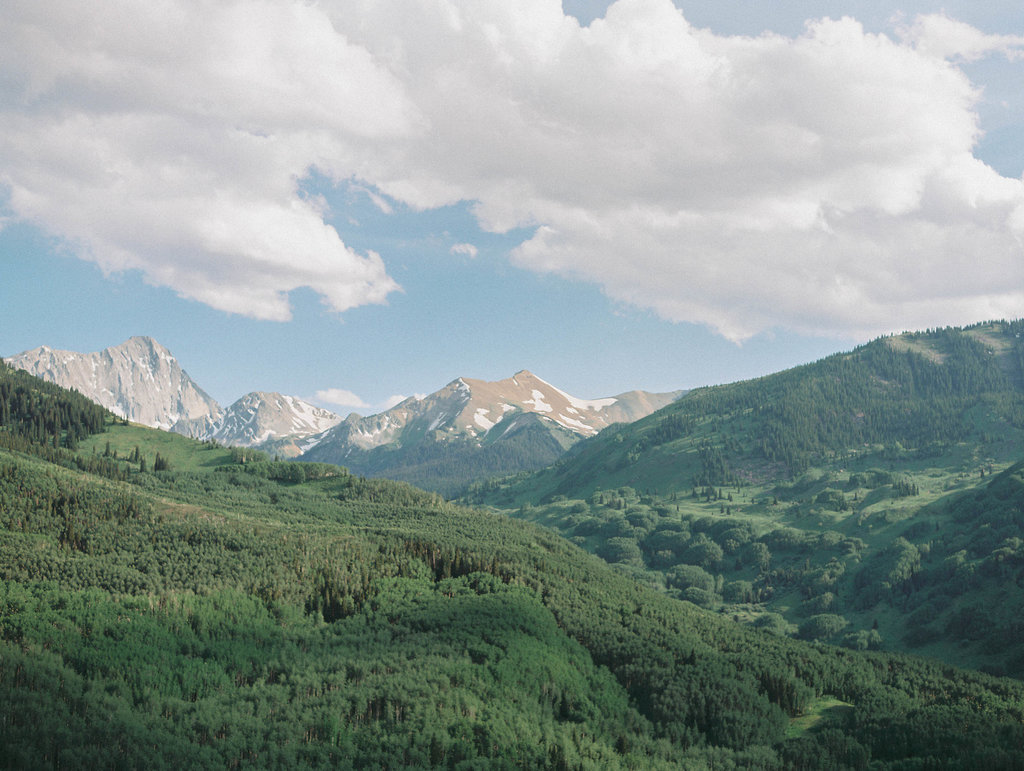 Aspen Engagements
Darren and I have always loved the mountains and that was the main reason we moved to Colorado just five months before we got engaged. Once we got engaged, we knew we wanted to have a mountain inspired engagement shoot and wedding venue! I love wildflowers and was inspired by wildflower meadows and snow peaked mountains for our day. Aspen couldn't have been a more perfect place for our engagement pictures. We didn't realize the day we chose for our shoot was the summer solstice, the longest day of the year! We had so much fun soaking in the sunshine that Colorado is famous for. We were so lucky that our photographer, Megan, lives in Aspen so she knew the most beautiful places to photograph! I've always wanted to wear a beautiful red gown and see my fiance dressed up in a suit and why not take amazing pictures in front of Maroon Bells?! A little mix of classic but outdoorsy! That was our vision for our Aspen inspired engagement shoot; classic but outdoorsy!
- The Bride-to-Be, Cooky
A Note from the Bride-to-Be
We had been dating for 9 years when Darren proposed. We met in college in Texas when we were both 19 and Darren was always wanting to be a dentist. We knew from the beginning that wanted to get married and you can call us traditional but we wanted to wait for him to be done with graduate school before getting married and etc. I was working as a registered nurse in Austin, TX while he was in dentistry school in Loma Linda, CA. We did long distance for 4 years and I finally moved to California during his last year and a half of dental school. When he graduated, we both decided to start a new journey together, just us, in Colorado.

On December 17, 2018, Darren proposed on top of a mountain in Breckenridge, CO. My two best friends were visiting from Austin, TX. Darren had woken up early and left our mountain house for the day in his snowboarding gear and I thought it was going to be a girls day that we've been talking about for weeks! We went on the gondola to see great views of Breckenridge, little did I know that Darren was at the top waiting for me and he asked me to be his wife. It is still the happiest day of my life!!! I love him so much!

We found it fitting that we got engaged on top of a mountain and 9 months later, we were saying 'I Do' on top of another mountain!

My advice for any brides having an outdoor/mountaintop wedding: Do not stress about the weather! Your day WILL be beautiful and perfect no matter what. And, there is nothing you can do about Mother Nature! I was checking the weather countless times the week of the wedding and even the day before! Luckily, we had perfect weather and even if we didn't, it will still be the best day of your life!