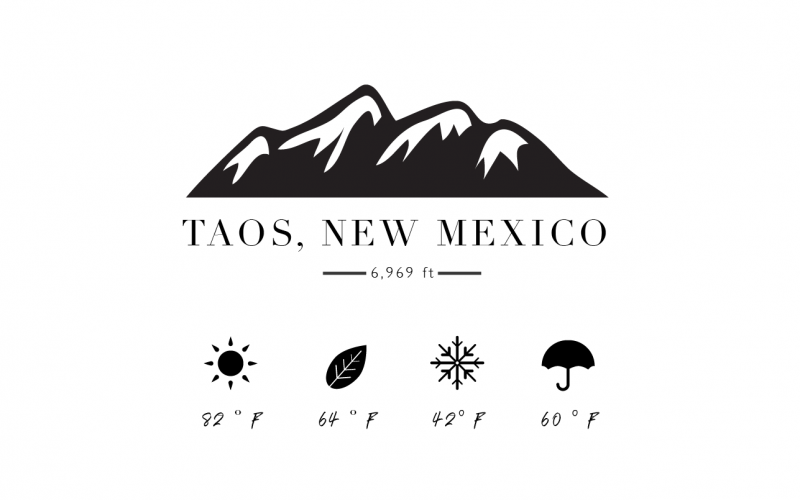 Settled in New Mexico's northern high desert and surrounded by the Sangre de Cristo Mountains is the art colony of Taos, New Mexico. Known as the "land of enchantment" for its gorgeous landmark sites, outdoor recreation activities, world-class skiing and beautiful landscape, Taos is a perfect location for a wedding destination.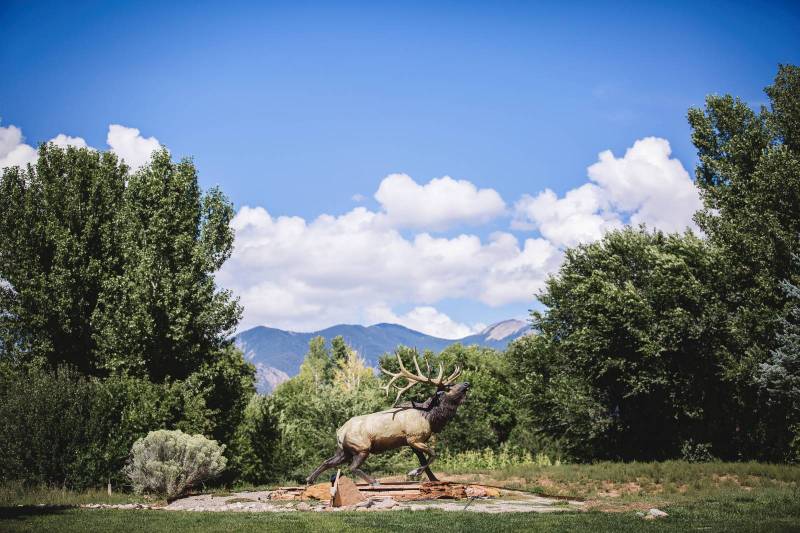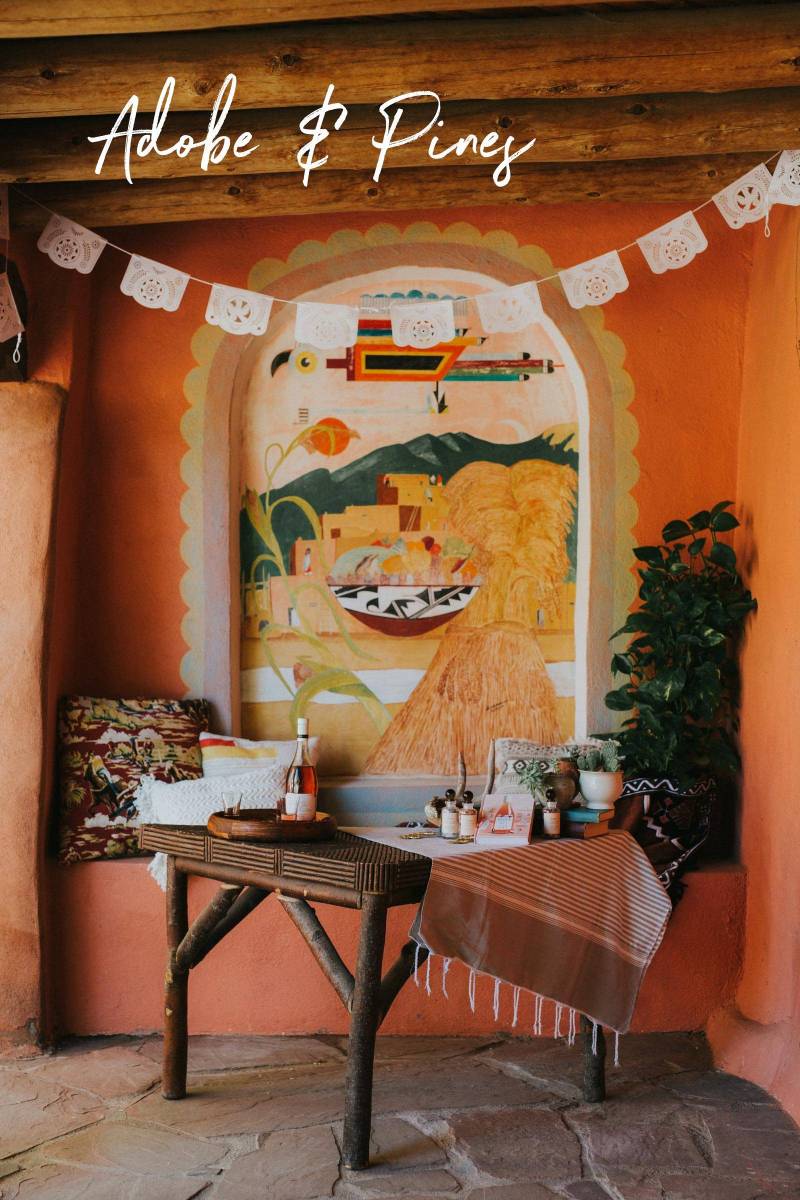 Nestled behind gorgeous adobe walls and placed in a quiet park setting is the historic hacienda Inn on La Loma Plaza. With an authentic Southwest atmosphere and old world charm it is centrally located only two blocks away from Taos Plaza. Beautifully restored and adorned with fountains, antique details and expansive guest rooms, this inn is an ideal spot for out of town guests to relax before your big day
Adobe & Pines Inn is located around a historically preserved hacienda with original architecture and is renowned as one of the most beautiful hide-aways in the Southwest. Enjoy a relaxing stay surrounded by Taos fine art, scenic country lands and private patios for sneaking time away before you wedding. Don't miss their gourmet breakfast, which will have you begging to extend your stay!

Located at the Quale Ridge Resort and Spa, Common Fire is gathering place for the Taos community. With a large hearth oven located in the dining room and an open-kitchen style, guests are able to take in the experience with fantastic food and fireside dining. A farm to table approach is applied to its ever changing menu allows guests to experience something new with every visit.
The Love Apple is a New Mexican restaurant specializing in organic home cooking. Located in what was the Placitas Chapel built in the 1800s, this restaurant is the perfect intimate setting for your rehearsal dinner. The Love Apple will work with you to create a custom menu for your needs and budget and is able to hold up to 60 people.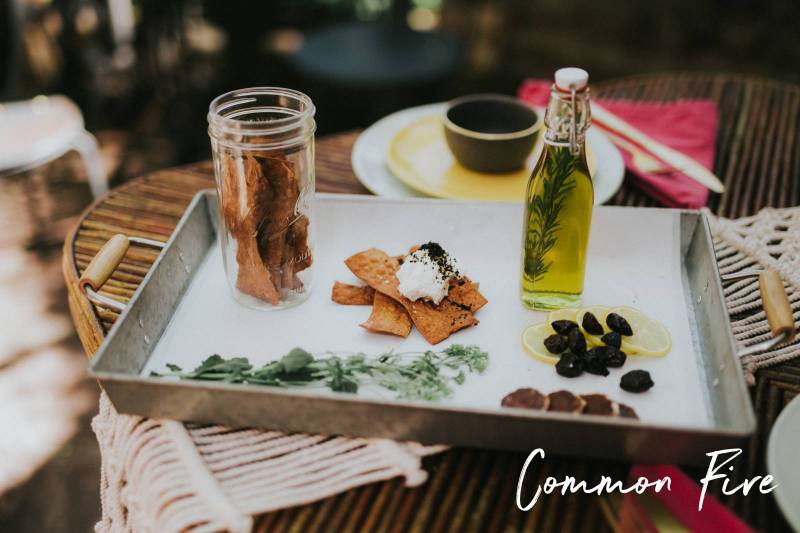 Conveniently located on the gorgeous Taos Plaza, Parcht is a wine and beer retails shop specializing in wine, craft beer, artisanal cheese, charcuterie and locally roasted coffee. In addition, Parcht offers a comfortable space for you to enjoy a drink and a taste of their delicious seasonal food. Bite size portions allow for a casual atmosphere to enjoy a light meal before one of Taos' great activities, or share a drink with the people most important to you and your fiancÚ.
Known as a "casual fine-dining" spot, Medley is a New Mexican restaurant that will make your guests feel right at home. Specializing in a variety of American inspired cuisines and local ingredients, this restaurant is an authentic and delicious spot for pre-wedding festivities.


El Monte Sagrado is a luxury spa and resort combining the cultures of Native American, Mexican, Spanish and American West all in a stunning New Mexican resort. Built around The Sacred Circle, El Monte Sagrado's ceremony location is a gorgeous place for your "I do's". Larger weddings can take place in its Rio Grande Ballroom with room for 400 guests, as well as various other indoor and outdoor locations.
For an intimate wedding celebration, check out Taos' Palacio de Marquesa. Located in the gorgeous mountains of New Mexico, this luxury hotel is the perfect spot to host your special day. The Palacio de Marquesa features eight luxury guest rooms that are available for your group, and a stunning courtyard under cottonwood trees for your ceremony. Make sure to ask about special excursions as an addition to your wedding weekend!

The town of Taos offers endless opportunities for both indoor and outdoor activities. While in Taos, don't miss the Ojo Caliente Mineral Springs Resort and Spa. Discovered in the 1500s, the mineral springs have been a sanctuary for healing and relaxation for hundreds of years. Take in one of its pampering spa treatments, or just rejuvenate in the hot springs.
Looking for an authentic New Mexico activity? Check out the Historic Taos Inn and its eccentric Southwestern style. Known as the "social center of Taos," finish off a great day in Taos with music and margaritas in this local gem.