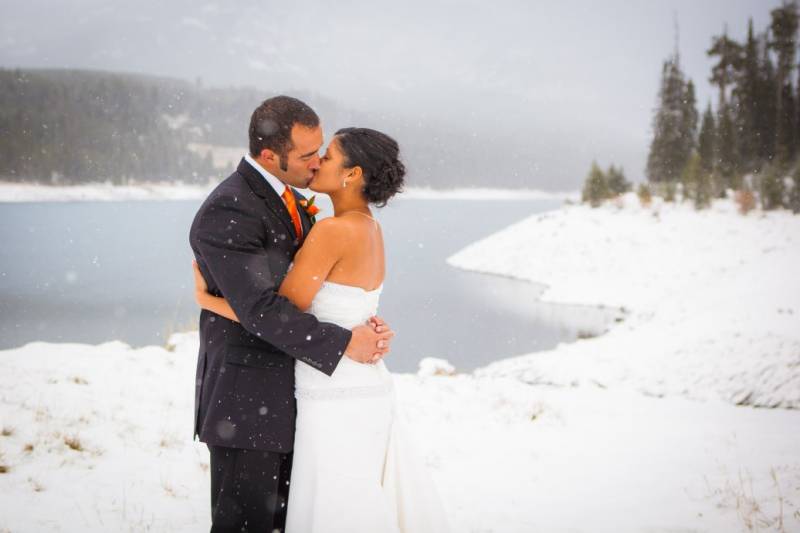 As Tinesha and Adam started thinking about their wedding plans and all the little details, they realized that it just wasn't for them. It wasn't about the details and the wedding day extravaganza: it was about the marriage. About the promises they would make, and the people most important to them: their two sons. So they cancelled their Vegas wedding and decided to exchange their vows and promises of forever in the place they loved the most, with the people they loved the most. They found the perfect spot in Bozeman, Montana; overlooking the Hyalite Reservoir with the mountains as their backdrop.
The winter weather was still holding out, and the hopes of a fall wedding in the mountains were high. But the Montana weather had a mind of its own, and they were greeted the morning of their wedding by the first big snow storm of the season.
They decided to continue with their original plan anyways, and head up the mountain to say their vows, accompanied only by their two sons, pastor, and photographer. They spoke of their love for each other, their hopes for the future, and promised a lifetime of love to one another. And in the middle of a snow storm two families became one.
(Courtesy of
Sara Jeanne Photography
)