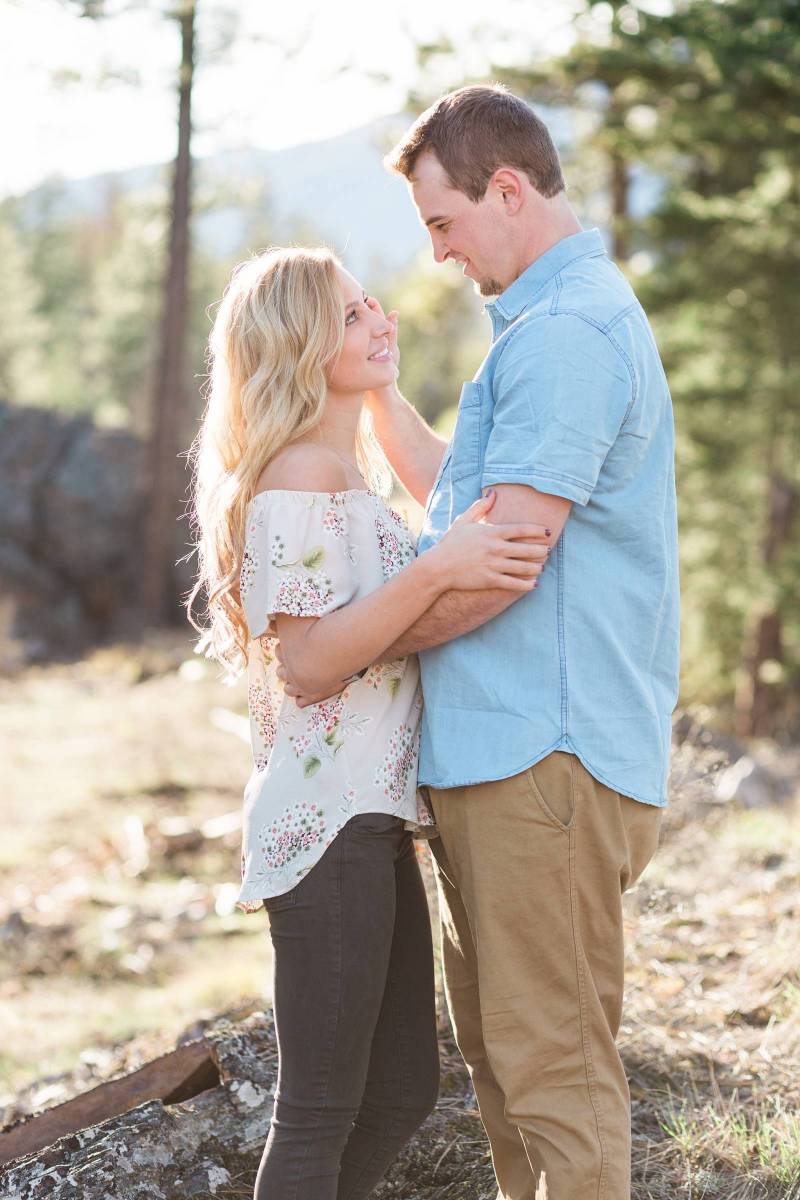 Their Love Story
We met in the 8th grade. We didn't date throughout high school, but found our way back to each other before starting college. After 6 months of dating, we knew we were meant for each other. And after 5 long years of dating from a distance, he finally put a ring on it!
Rodee set up a surprise "photo shoot" for our 5 year anniversary. I love photo shoots so of course I was all in. I soon found out, he had a secret up his sleeve! On our hike down to meet with the photographer, he had put pictures and notes along the way, starting from our first date in 2011, and all the special moments in between that had led up to that day, August 19, 2016. At the end, he got down on one knee in a heart of rose petals, and asked me to spend forever with him! Meanwhile, the photographer was capturing it all. With tears of joy (for both of us), I said YES!
We are so blessed, and can't wait to spend forever together! We are getting married June 10, 2017, in Hamilton, MT on the river.
~ Bride, Catie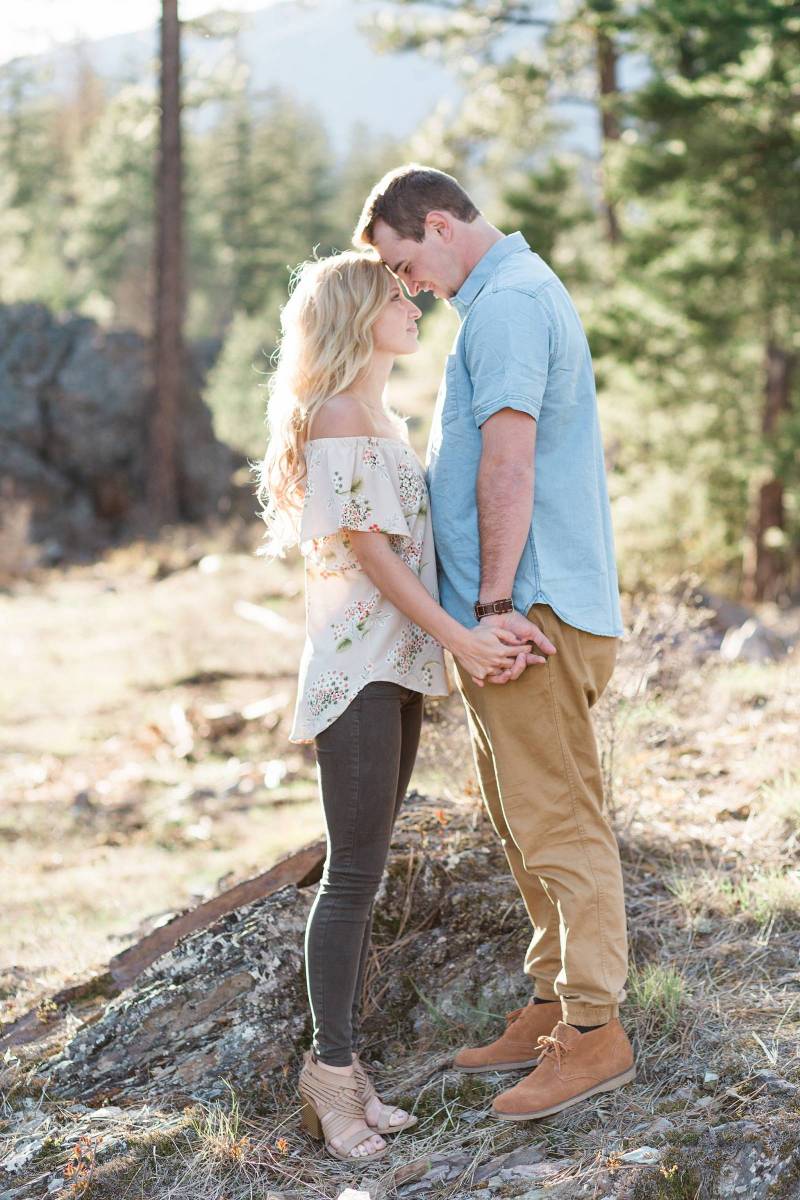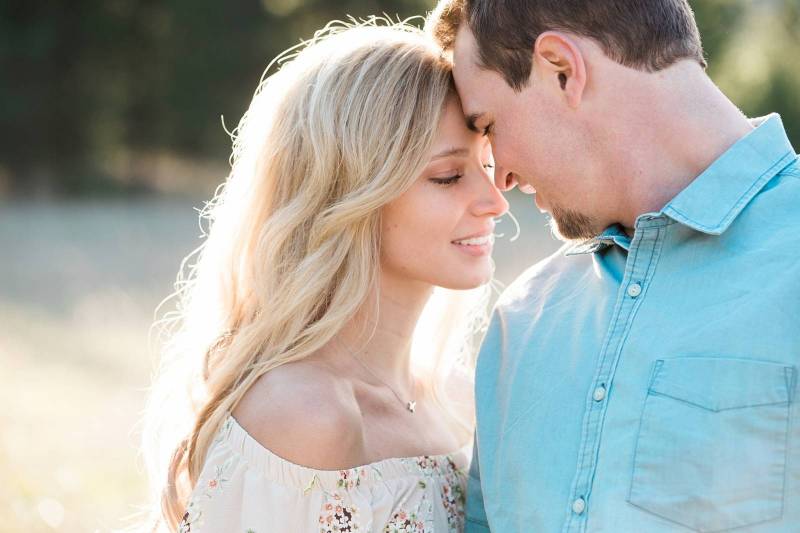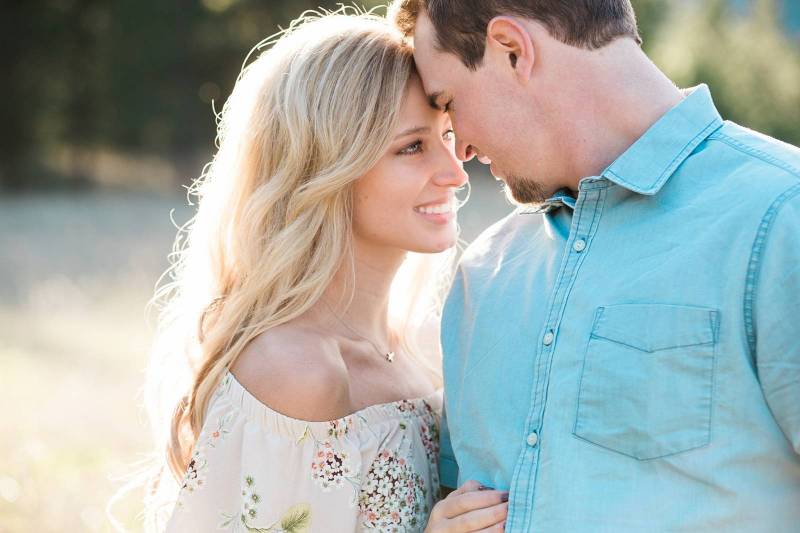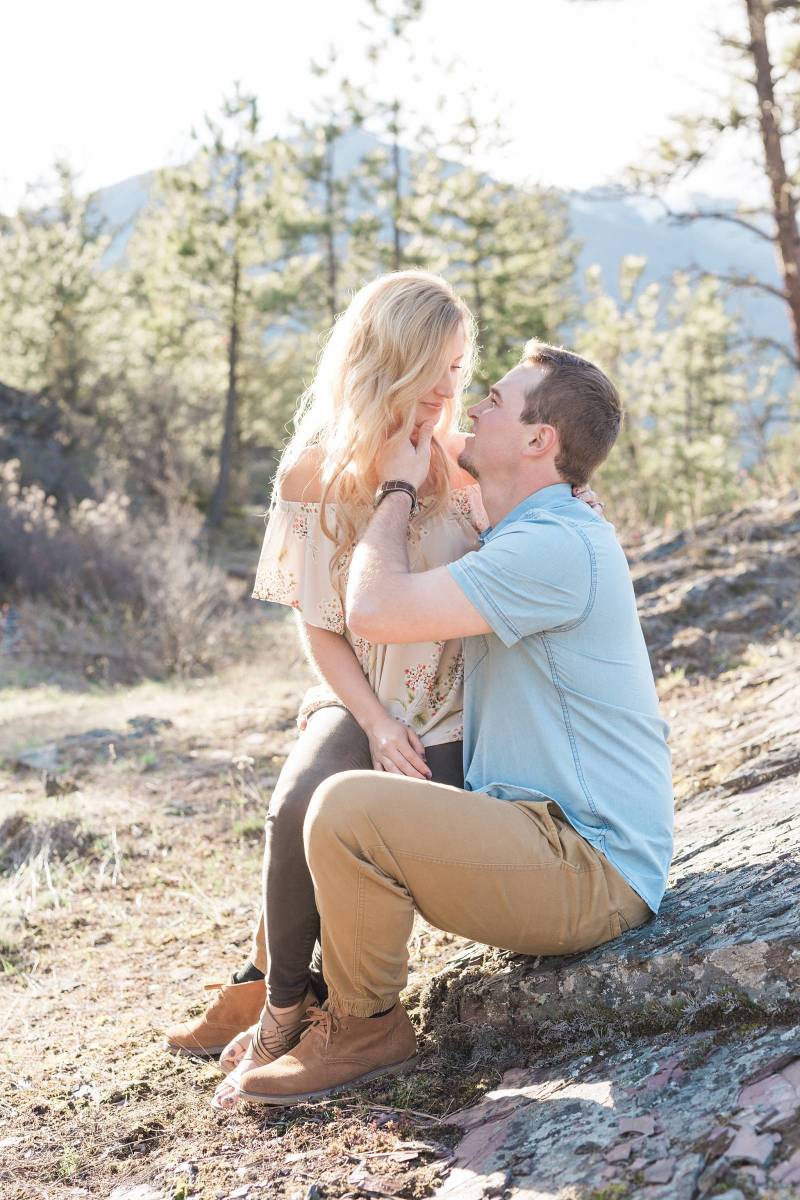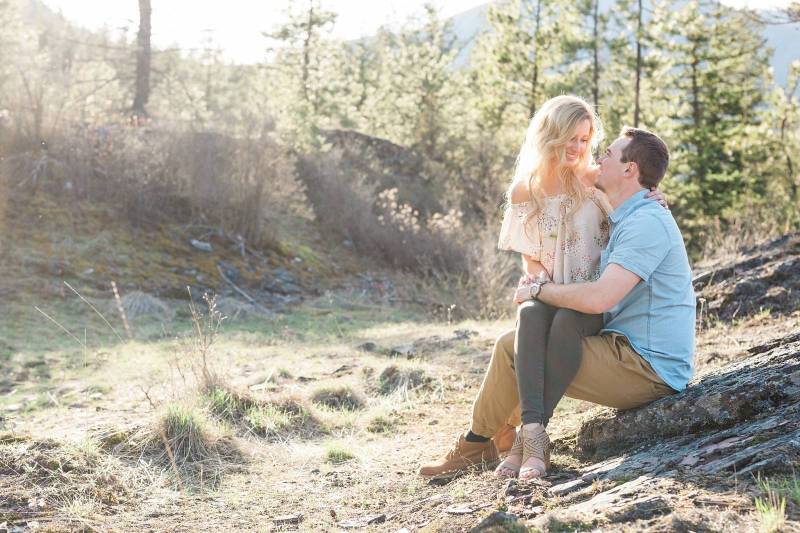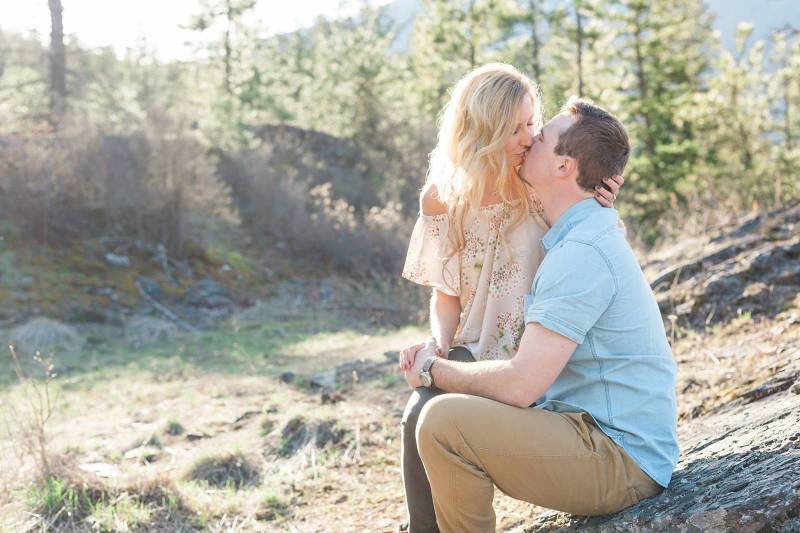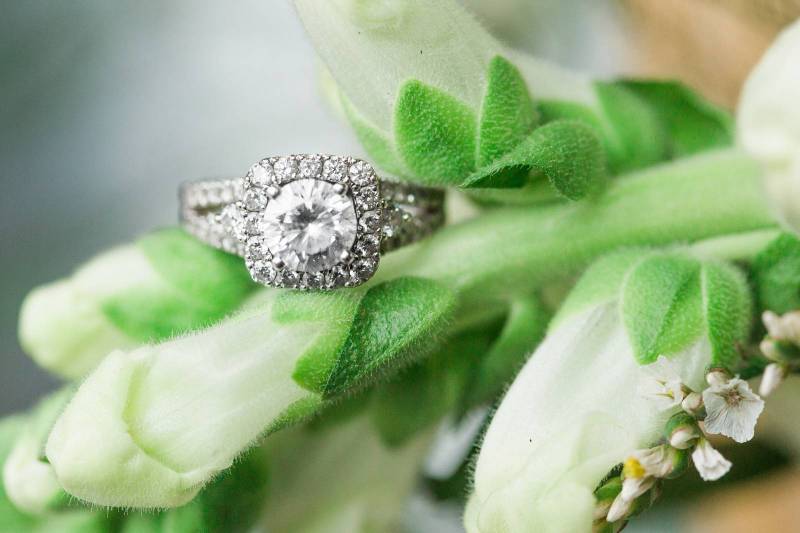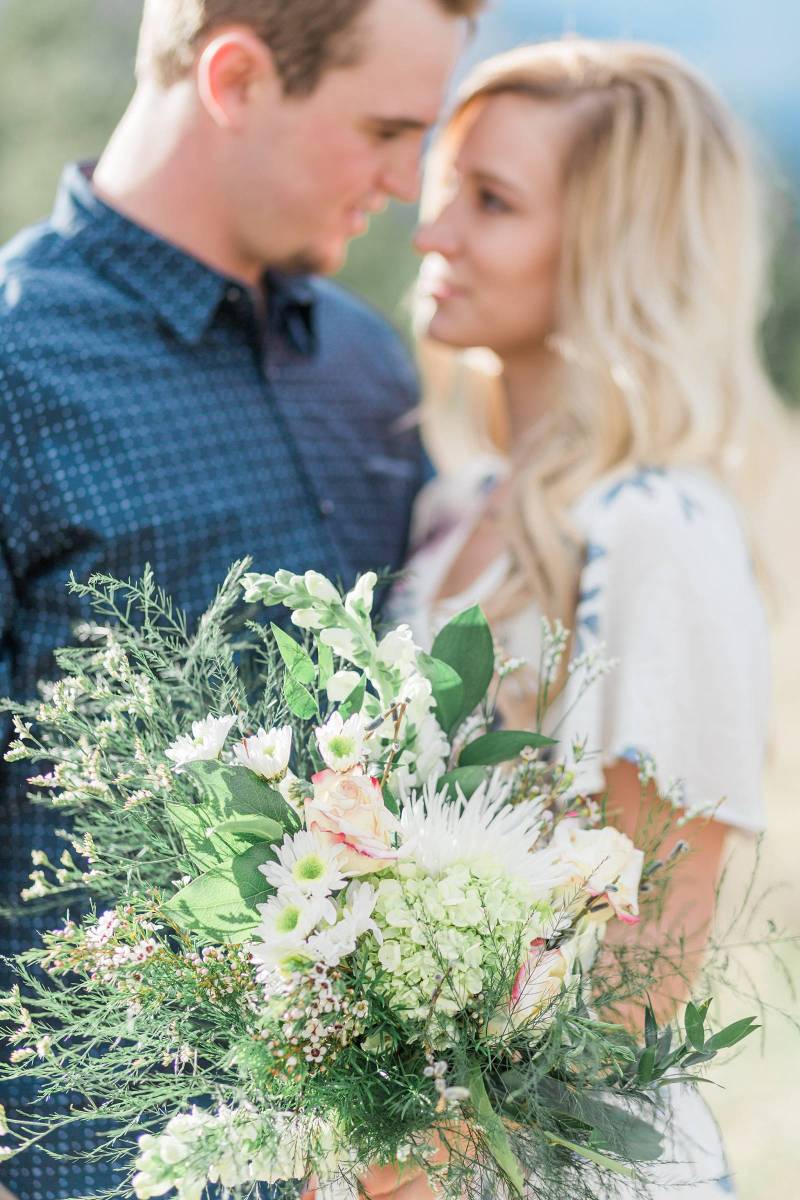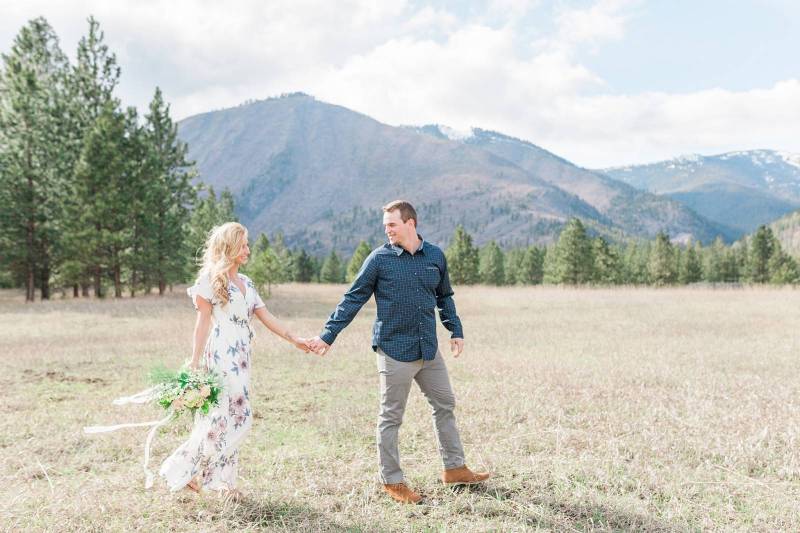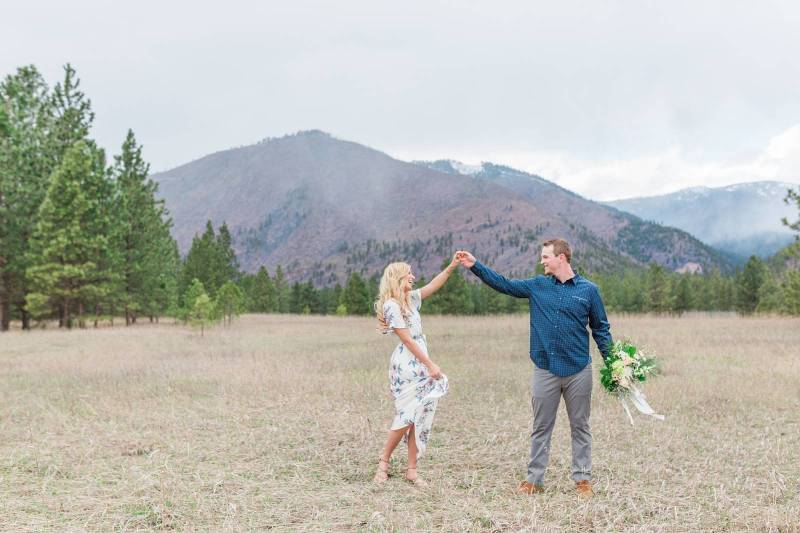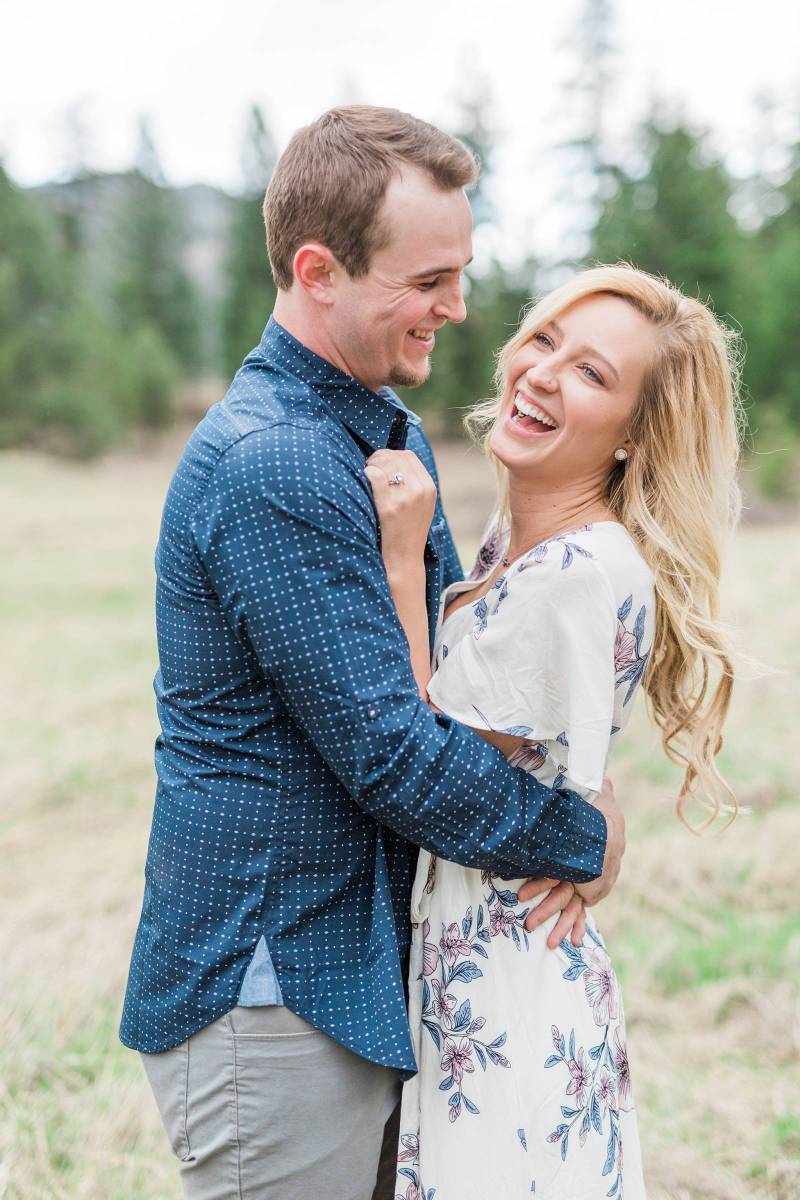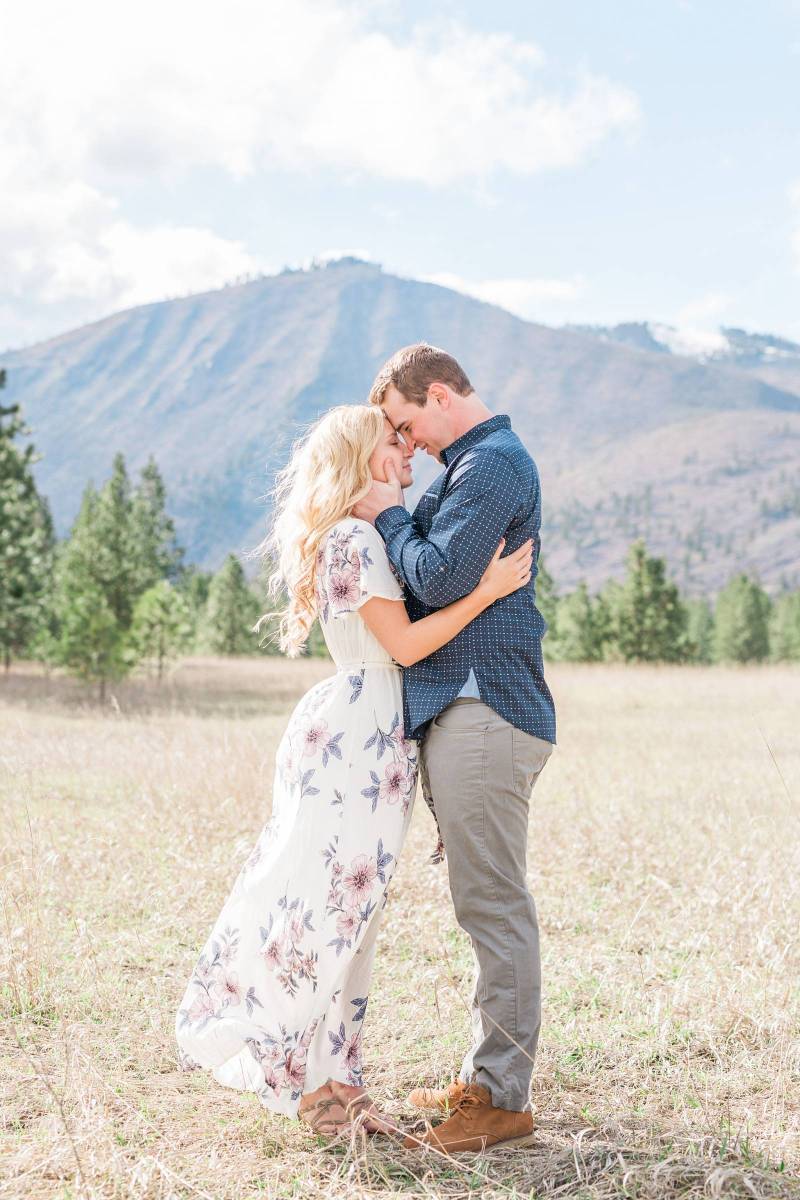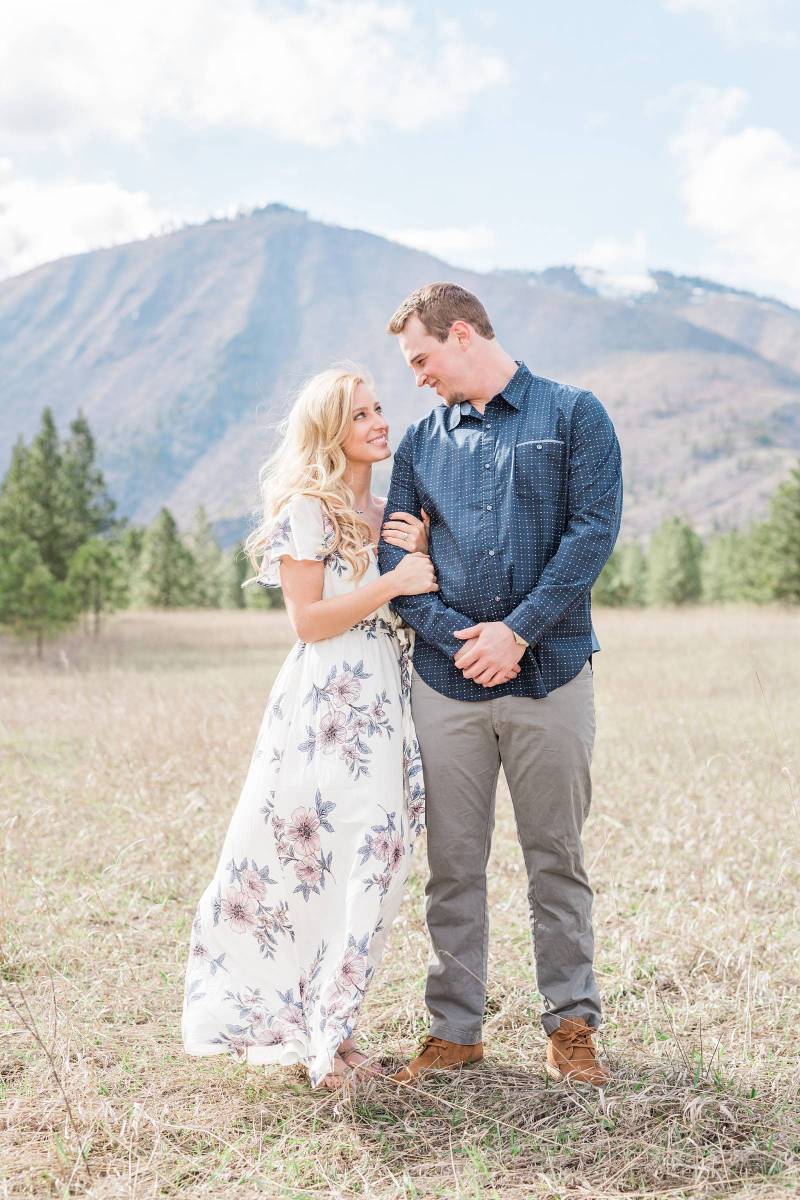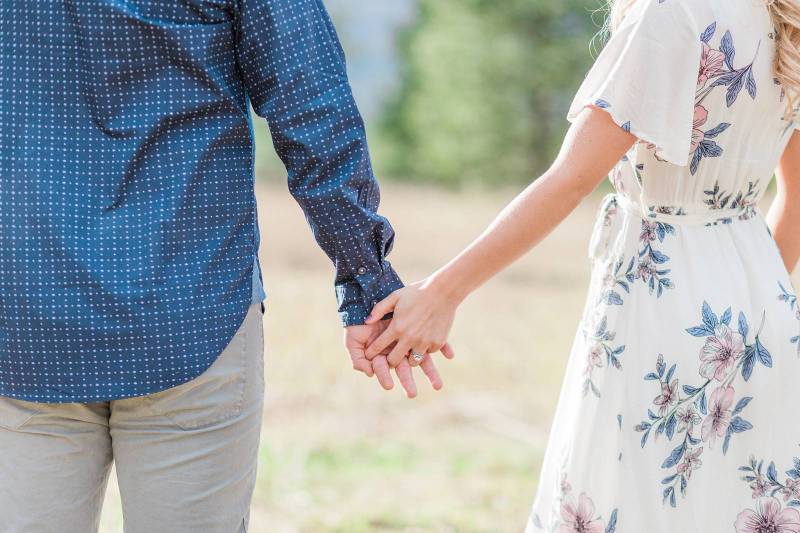 From the Photographer
A huge thank you to Catie & Rodee for allowing me to capture their love. Their laughter and endearing looks translated into beautiful photos. This Montana springtime engagement was captured in the heart of Montana's Rocky Mountains on the White Raven Wedding and Event Center's gorgeous 150+ acre property in Alberton. The gorgeous floral arrangement accentuated the greenery of the mountainside and also incorporated the natural, woodsy feel to match the surrounding area. The bride-to-be's flowy, floral white dress added the extra touch to make these photos pop.
~ Montana Wedding Photographer, Paige Marie Photography