We were inspired by the designs of The Ritz-Carlton, Denver to create four bride looks with beautiful blooms to match! From rich Fabrics, to mahogany tones, and the gorgeous Robert Kuster chandelier, these styles are sure to wow.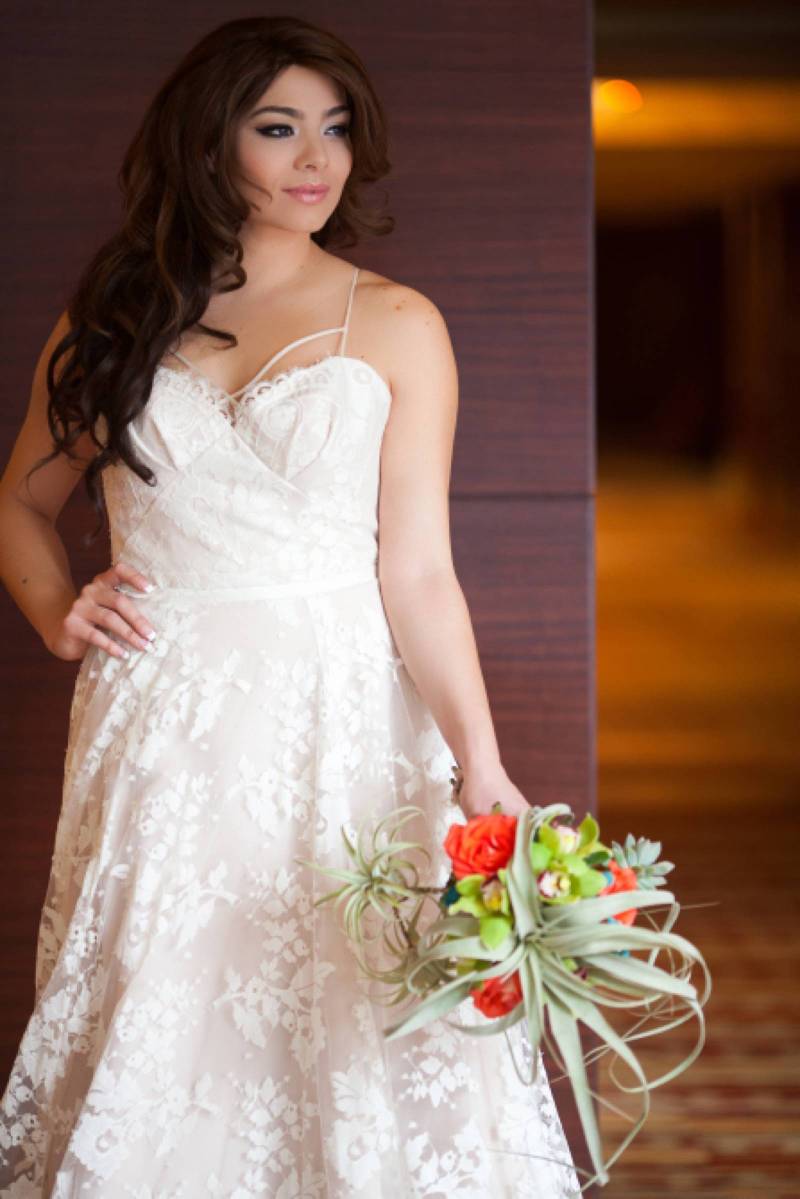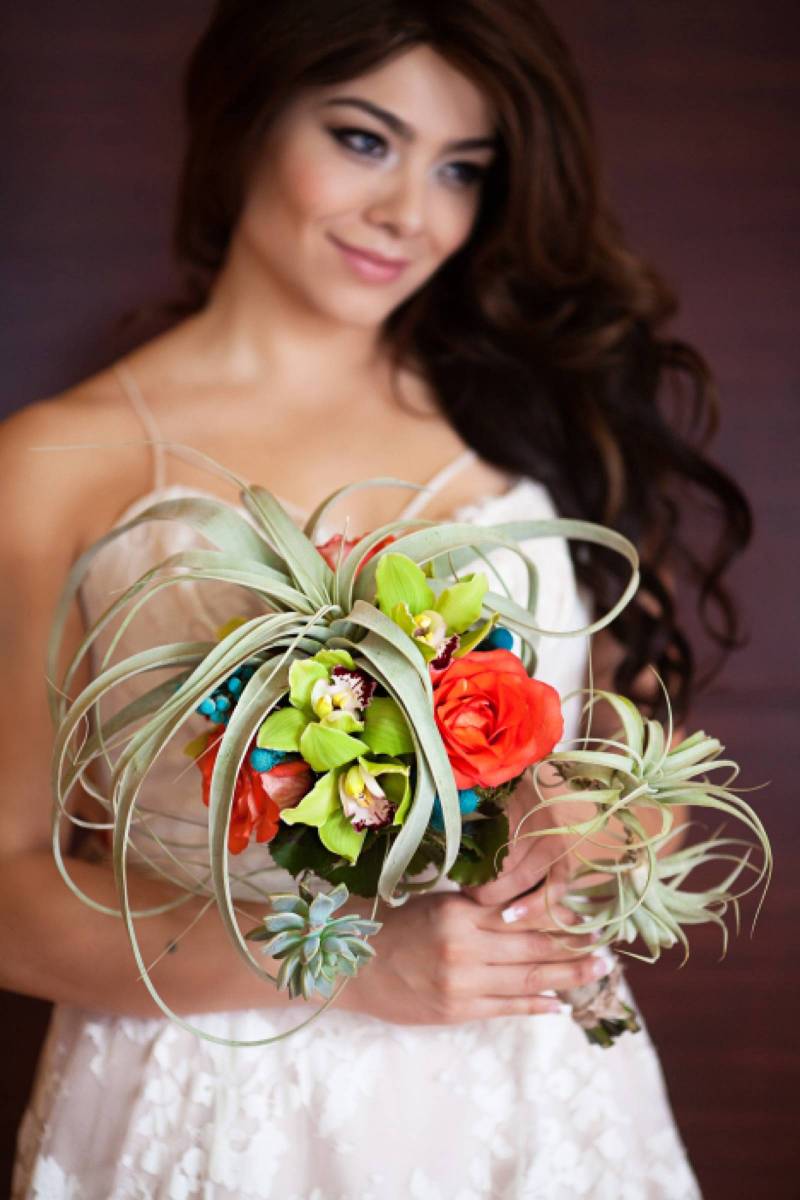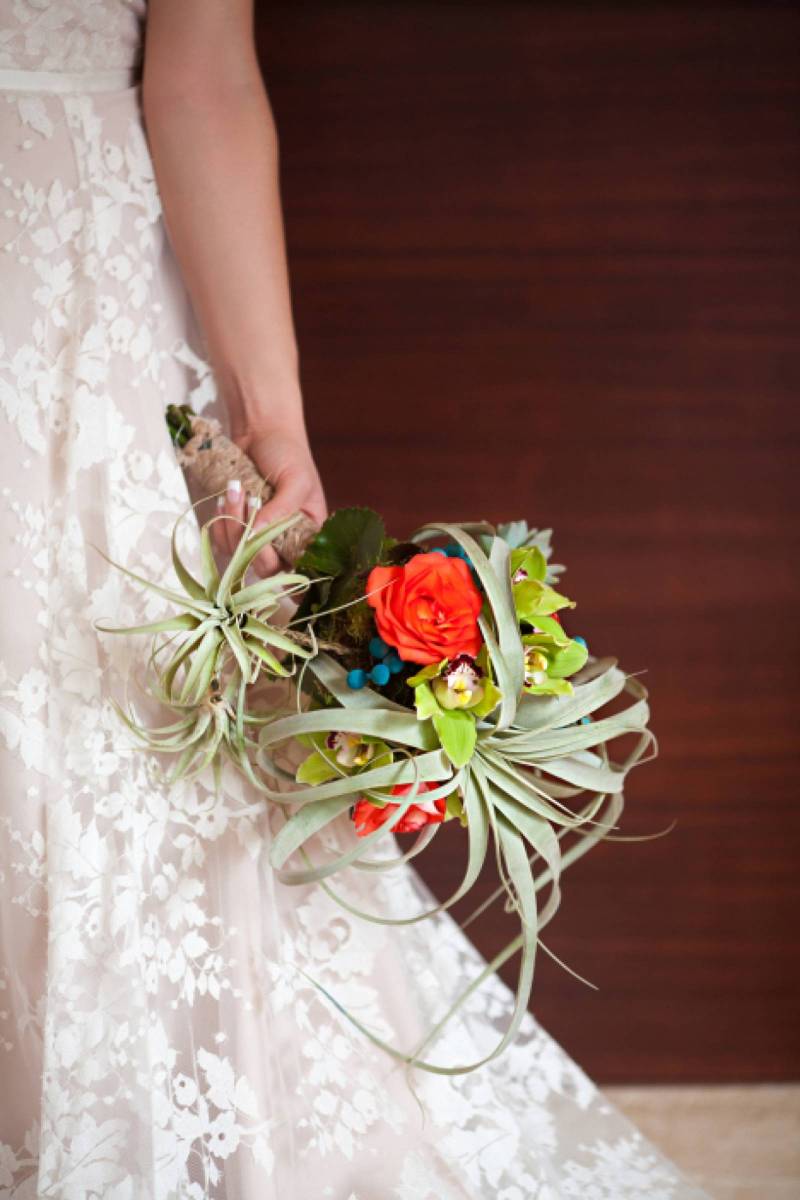 THE TRENDSETTER. For the Bride who loves to go bold and embrace the eclectic. This gorgeous Hayley Paige "Langston" gown, with its blush underlay and floral lace, makes the dress prop with springs. A wild airplane and succulent bouquet with orange accents is the ideal complement to this fresh look.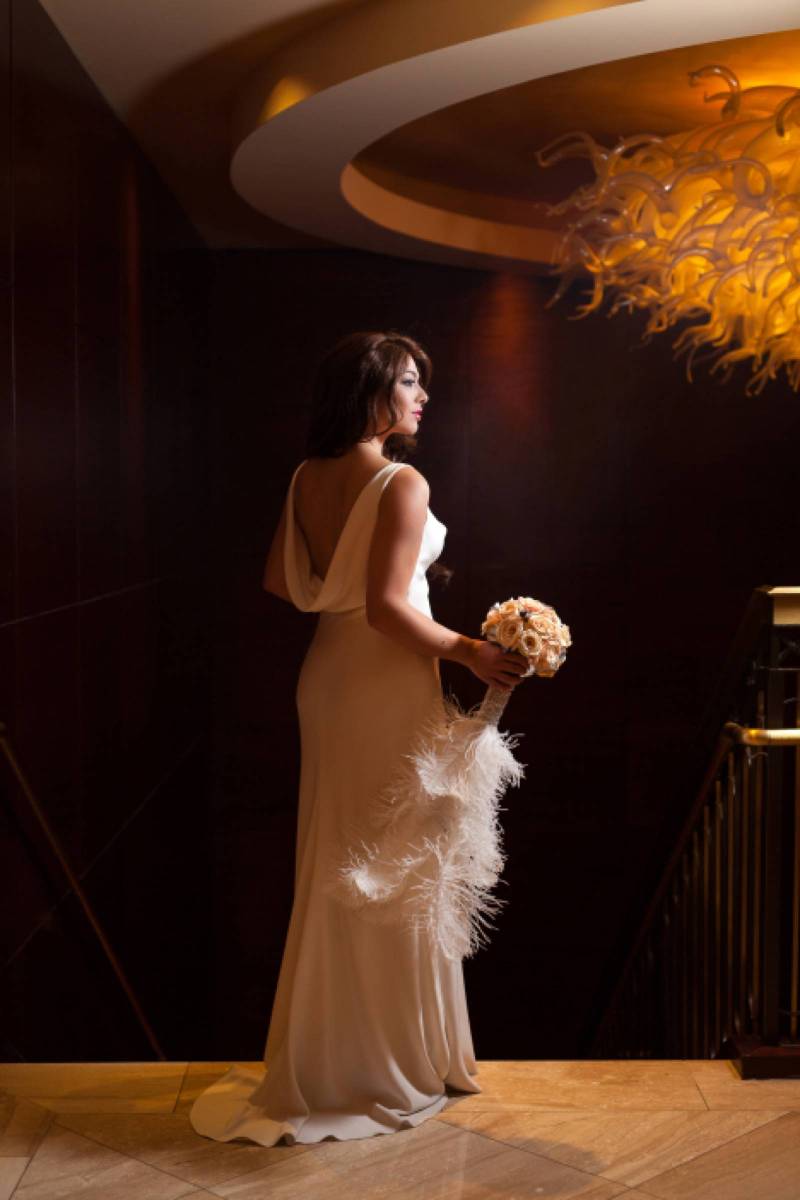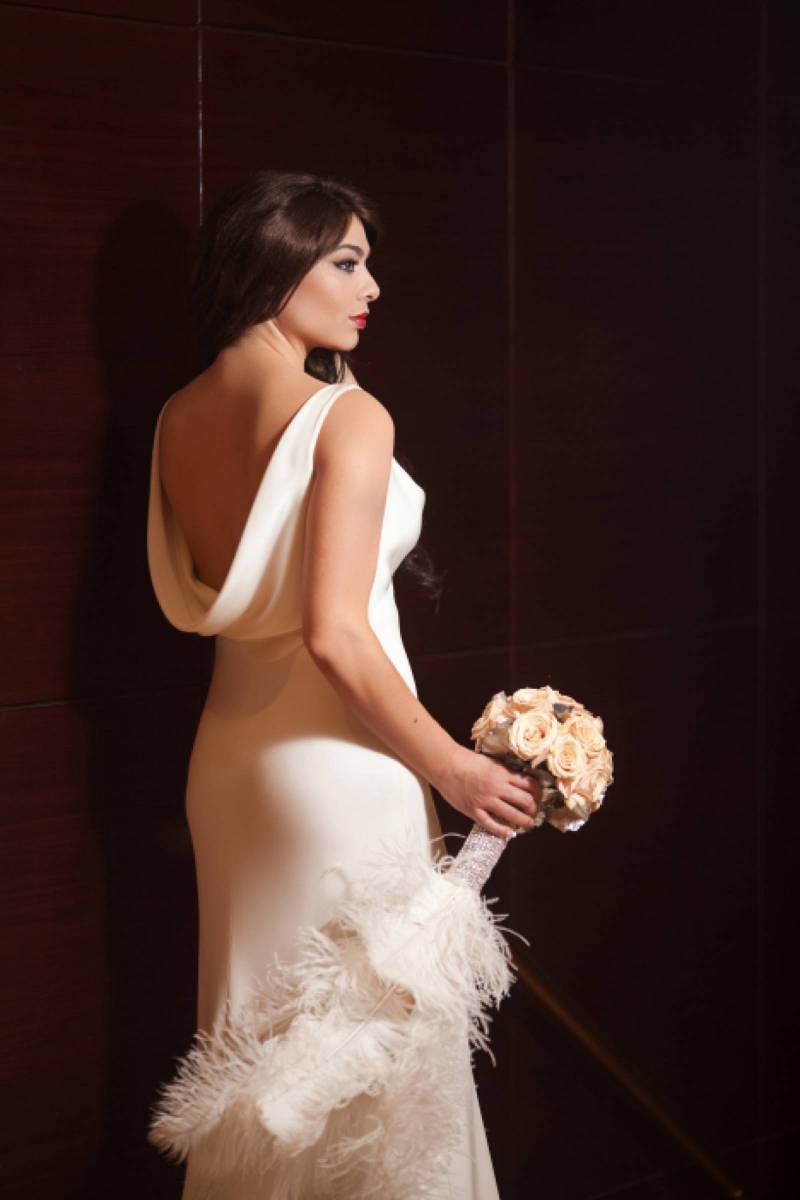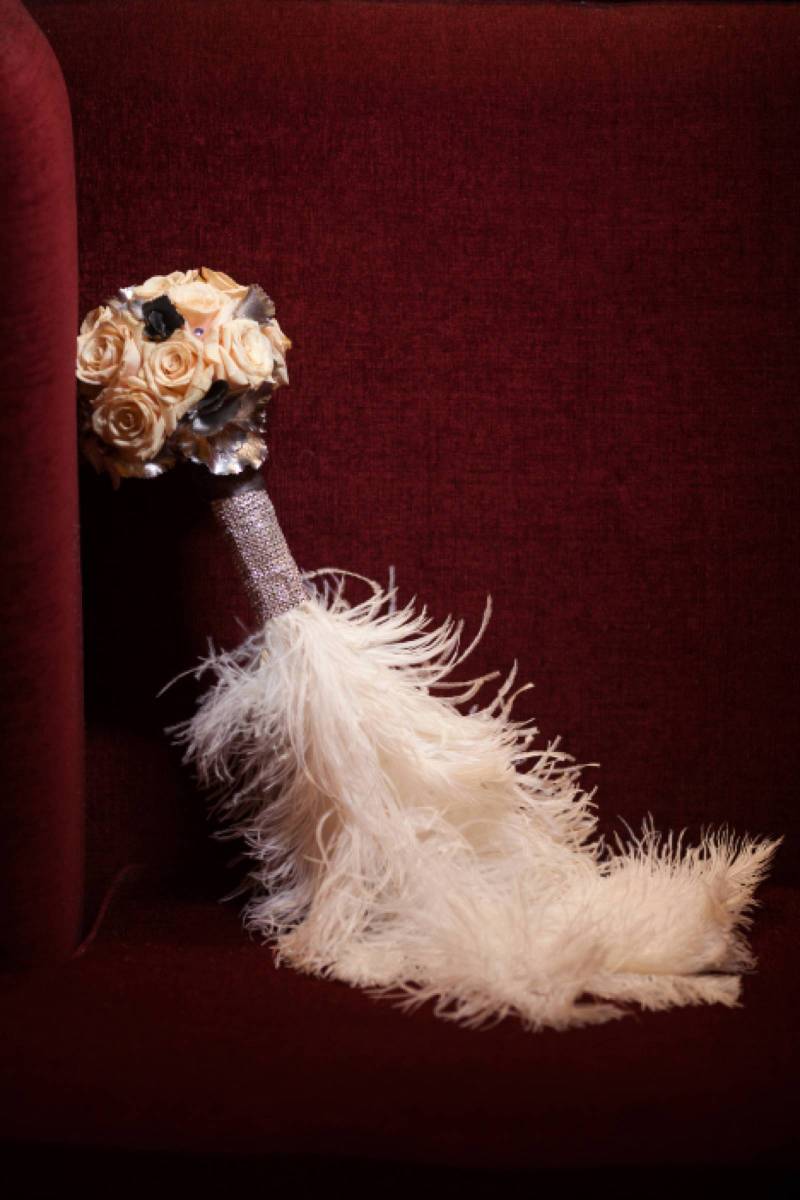 CITY CHIC. Sophisticated Opulence. The Bliss by Monique Lhuillier gown is perfection in The Ritz-Carlton, Denver. The sleek and modern design, with the grand Robert Kuster chandelier, sets the tone for an elegant affair. The floral design blends right into this look - the feathers add a dash of glam, and roses are always in style.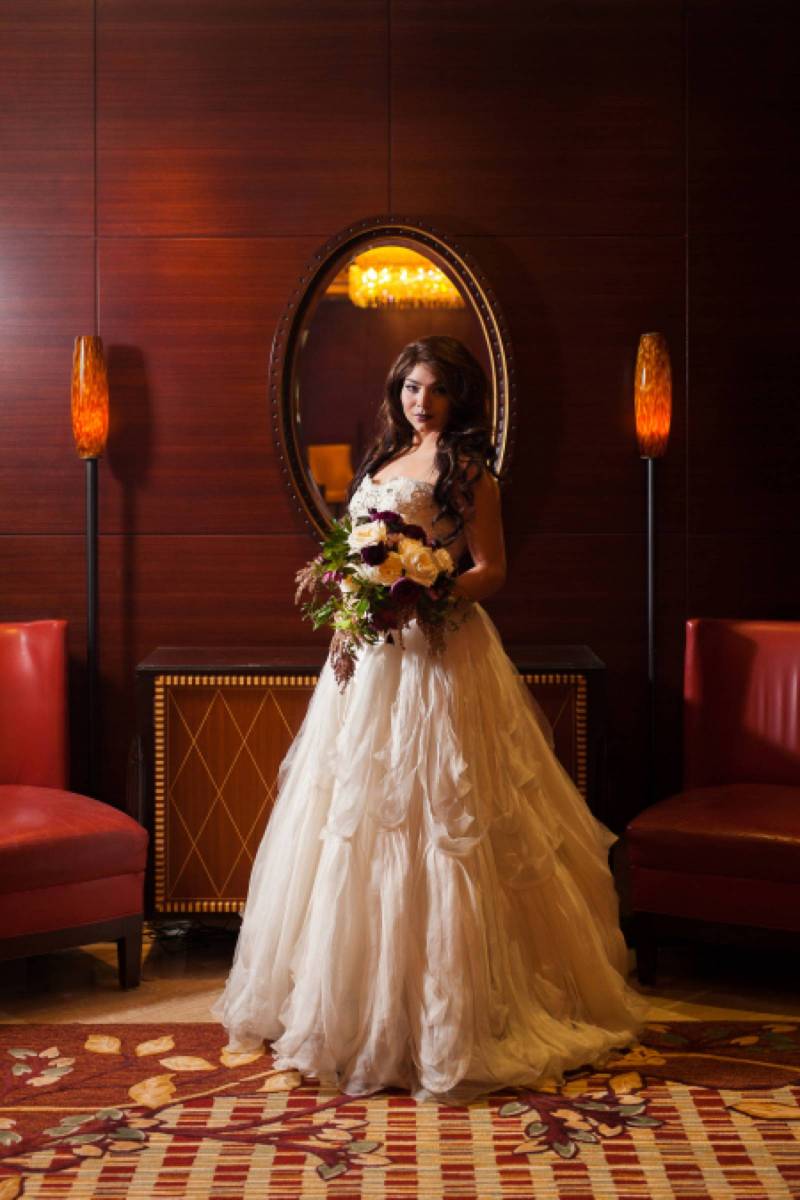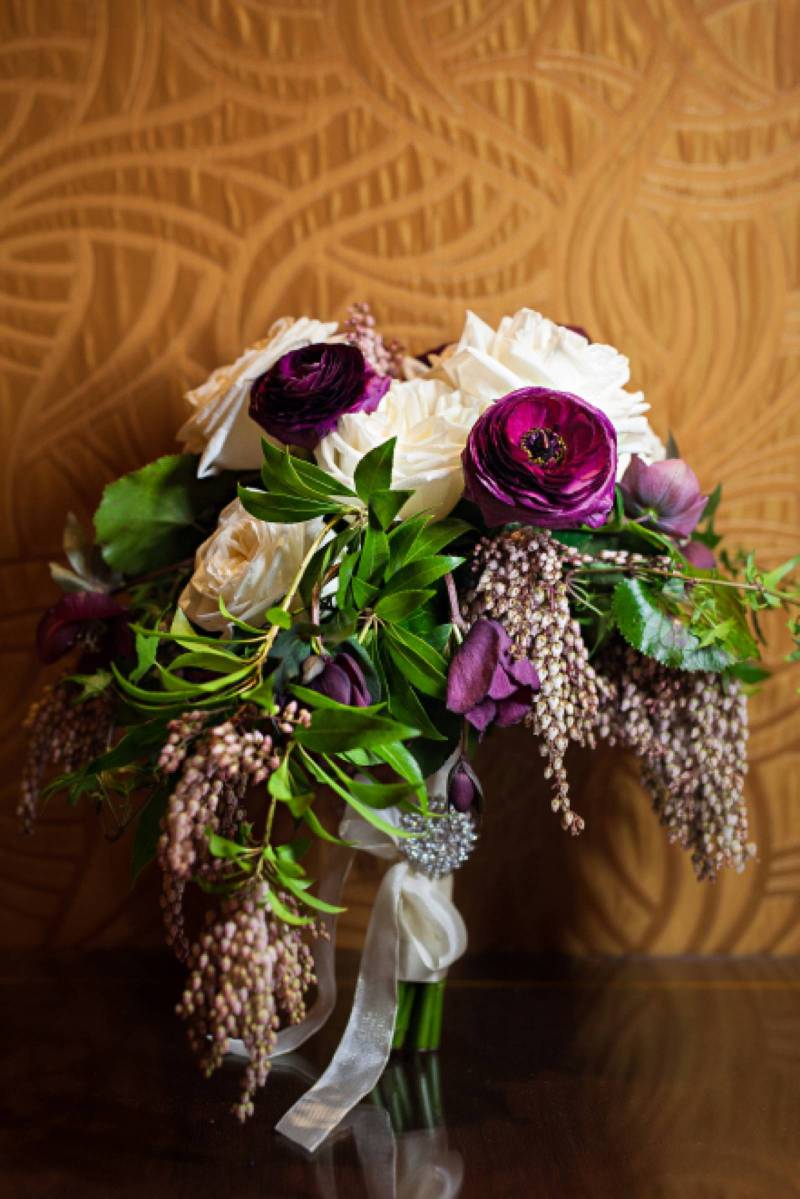 BALLROOM BEAUTY. Luxe and Grand. We love the statement this look gives. The Augusta Jones "Jacqueline" exudes opulence - perfect for the bride wanting to be a princess on her wedding day. The float adds an upscale and sultry element, which seamlessly pairs with the style of The Ritz-Carlton, Denver. The flora designs blends the rich tones with th silky, antique color of the gown to create a picture-perfect look.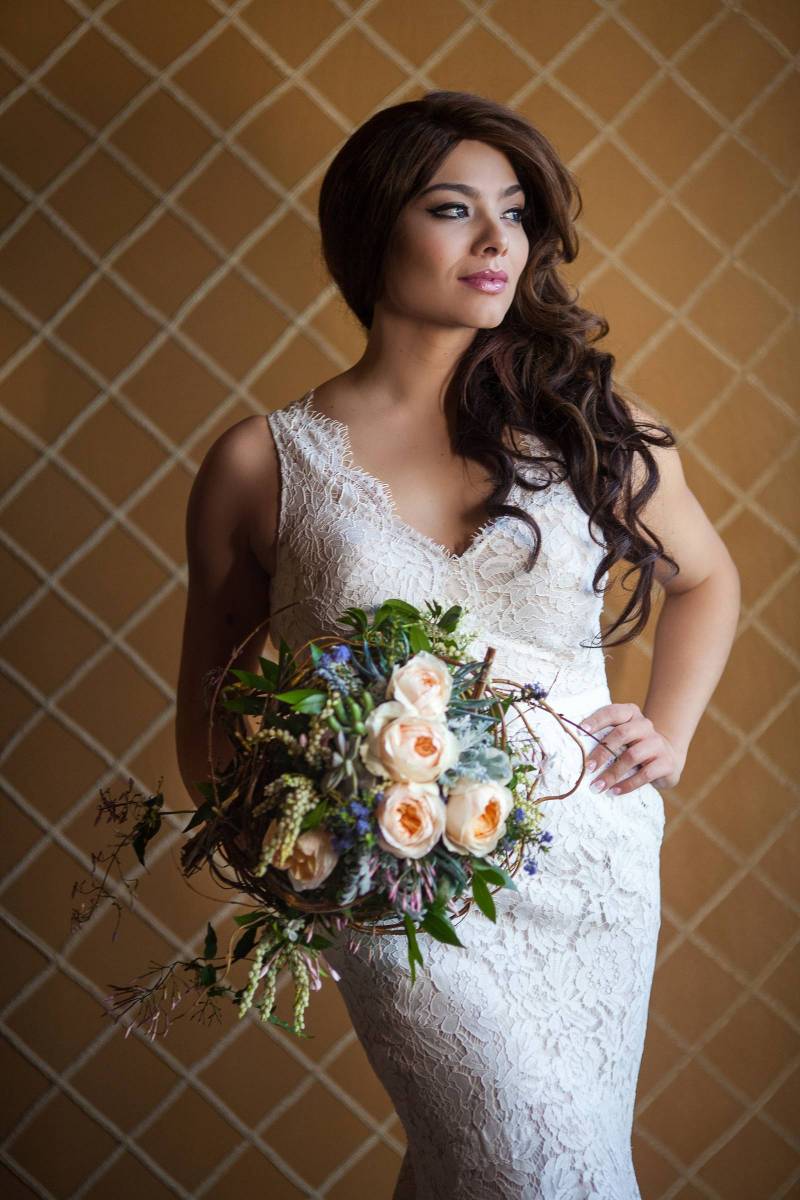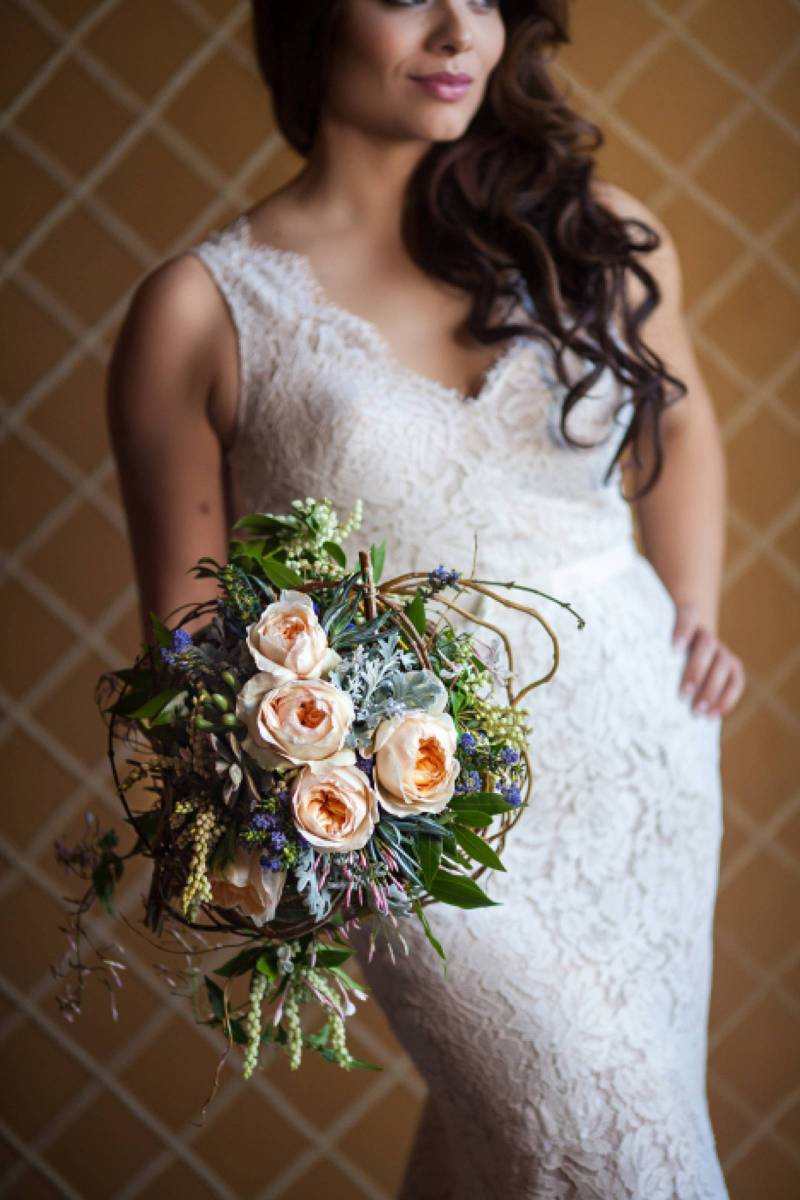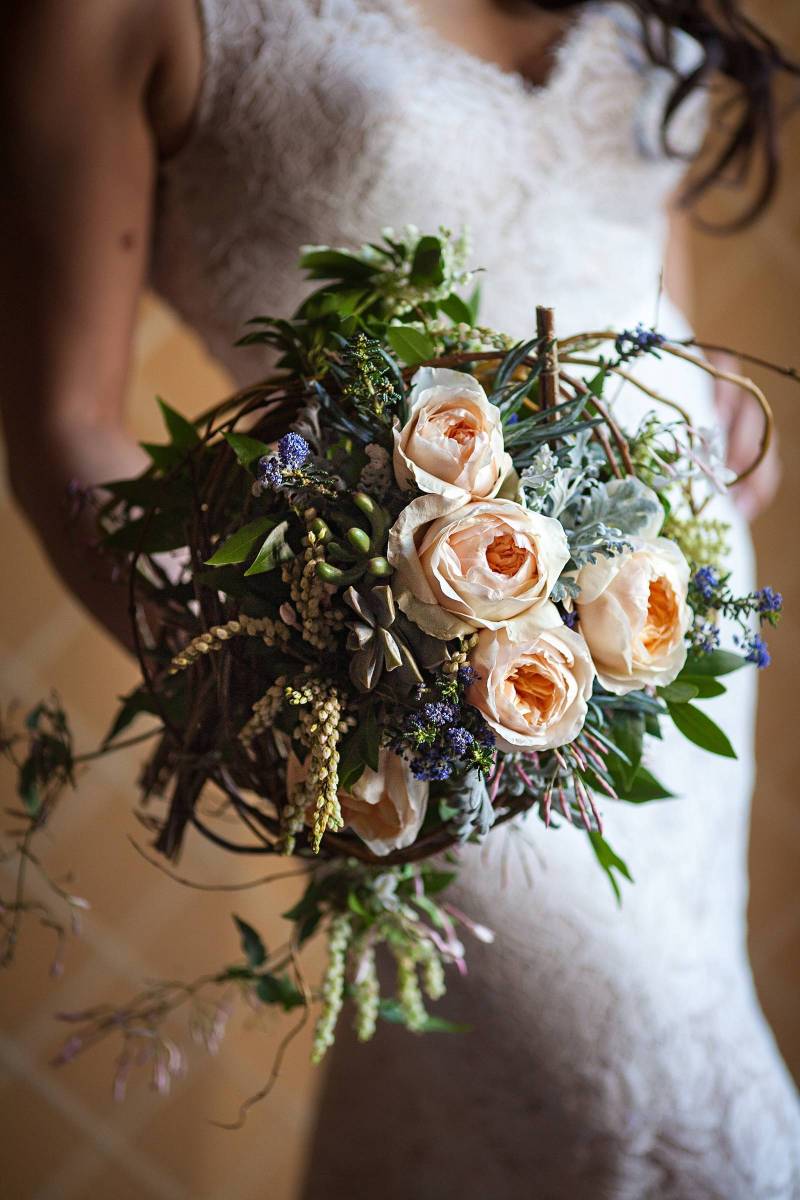 THE ROMANTIC. For the romantic bride The Gemy Maalouf gown, with its delicate ivory lace details adds just the right amount of vintage, especially when paired with the soft peach, wood, and greens of the bouquet. The fabric backdrop is one of the many artfully decorated rooms located in The Rits-Carlton, Denver. The gold tones enhance the lace and floral to create and instant classic.