As the saying goes, "diamonds are a girl's best friend." Engagement season is in full swing and everyone is posting ring selfies of their gorgeous engagement rings. But, when it comes to your engagement, you want to say "yes" to the most gorgeous and unique ring.
We partnered with Macy's to highlight three categories of engagement rings: classic, color and custom! If you are ring shopping for yourself, or looking to pass along a little hint to your special someone, look no further than Macy's for a gorgeous selection of diamonds, gemstones and custom rings you are going to fall in love with.
Classic - Macy's Star Signature Diamond Engagement Rings
For the classic beauty that is looking to make a statement that will last a lifetime.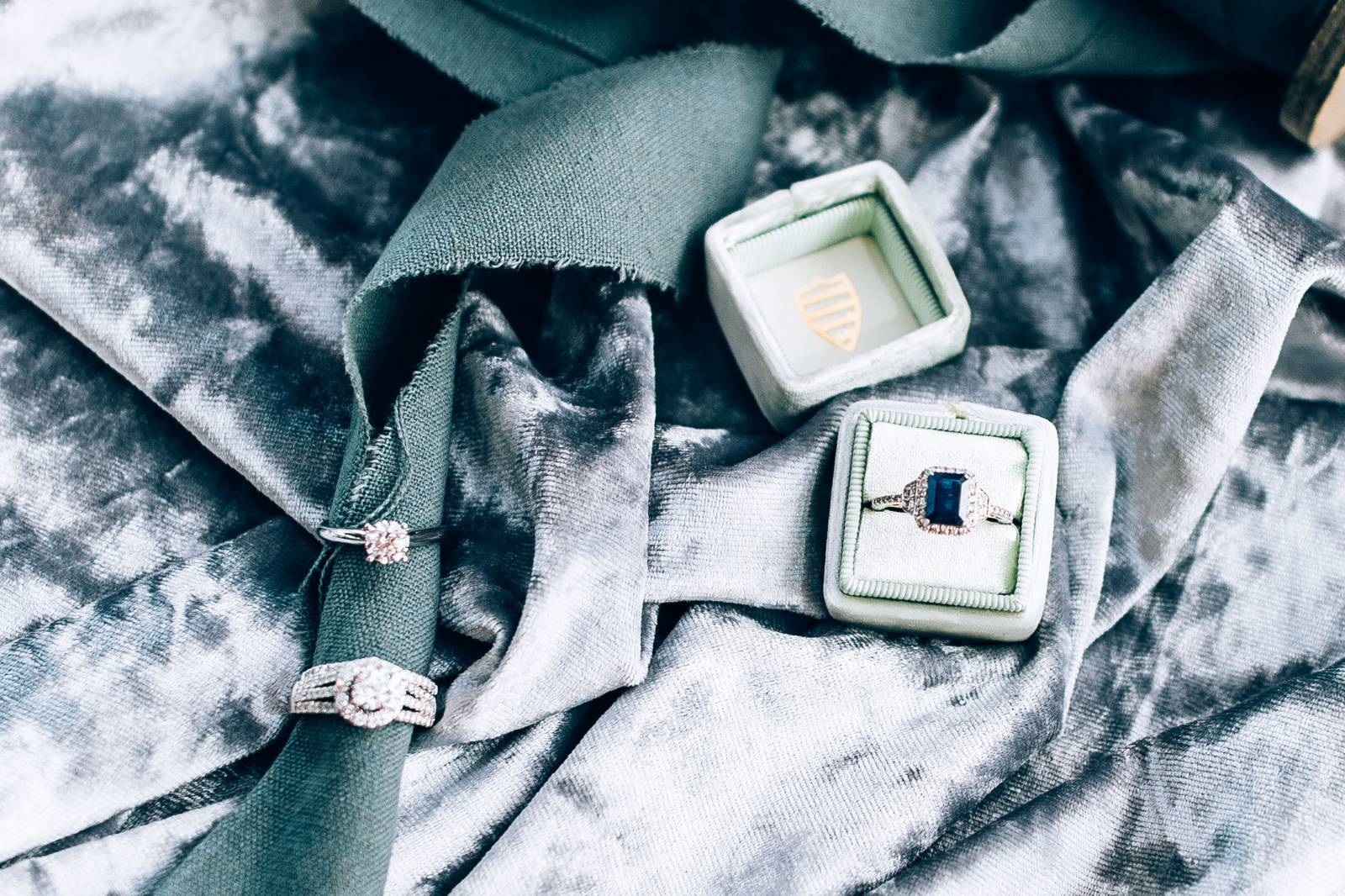 Pictured: Macy's Star Signature: 1 1/10 cctw Round Halo: $3,700, Macy's Star Signature: 1 cttw Round Solitaire: $5,700, EFFY Sapphire 14K Square: $4,200
EXPERT TIP: Do your research. Learn about the 4 C's of diamonds: Cut, Clarity, Color and Carat. Which of these (or all) are the most important to you? - Erinn Kelly, District Director of Jewelry at Macy's
Color - Gemstones
If you want to have some fun with your ring, choose from one of the many colored statement pieces Macy's has to offer.
Pictured: EFFY Ruby 14K rose gold flower ring: $4,300, EFFY Emerald 14K yellow gold baguette: $2,800, LeVian Sapphire ring 14K rose gold $4,300
EXPERT TIP: 90 percent of all engagement ring sales are with a traditional diamond. Sapphires are the second leading stone choice, but gemstones are gaining in popularity year after year - Erinn Kelly, District Director of Jewelry at Macy's
Custom - Personal Design Studio
Looking for a one-of-a-kind piece? The Personal Design Studio is going to give you the celebrity treatment for your forever ring.
Fun Facts:
You can use your own stones or purchase stones for this process.
Sketches are done in-store via an app on Macy's tablets where you can enter your custom design specifications.
You will receive a 3D CAD wax model of your design within 7 business days that you can try on and approve.
Step One: The expert sales team and designers at Macy's will use your idea and images to sketch your exclusive design
Step Two: Wax model: Your idea is transformed from a sketch into a 3D rendering. The wax model is printed and your idea is brought closer to life.
Step Three: Your model is cast, polished and set with stones. The Macy's quality control team carefully examines and approves your one-of-a-kind piece for final delivery.
EXPERT TIP: More and more couples are shopping together for her ring. An afternoon of browsing and trying on could take the guess work out of it. This is a great way to make it a semi- surprise without giving away any of the special details - Erinn Kelly, District Director of Jewelry at Macy's